The team and I have just returned from our fourth trip to the Houten Swapmeet (you'll recall our other trips as blogged about here, here & here) but this time round, we made quite the weekend of it!
First of all, we stopped off to meet our ToyPedia Advisory Board Member Richard Topelen and his charming fiancee Daniela to check out Richard's amazing Lego collection. Richard's website is www.miniland.nl but he really needs a museum to house his fantastic collection (and we hope he opens one!) He has absolutely everything you could possibly imagine in Lego, including a globe of the world, a giraffe, fantastic sixties display models, piles and piles of bricks and the most amazing layouts! Here are some of the pics I took of his fantastic setup: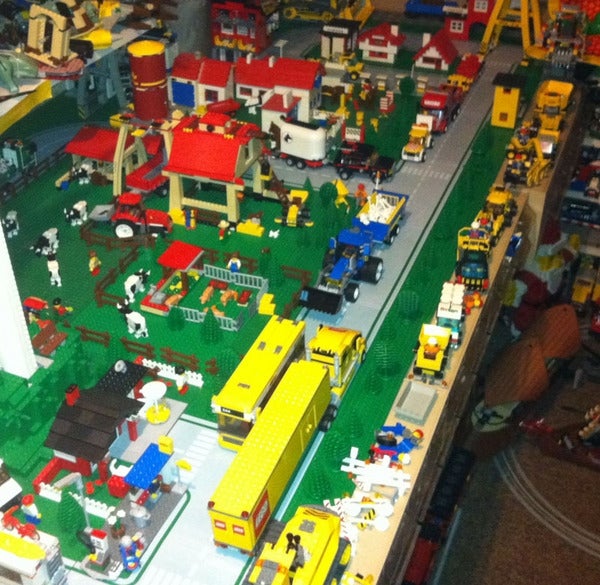 We had a wonderful evening and a great time looking at Richard's collection, so a big thank you from us to both Richard and Daniela for their hospitality!
From there, it was on to Houten the next day for the swapmeet. As usual, NAMAC did a fabulous job organising it (well done once again to Herman, Lauran & Otto and the rest of the fantastic NAMAC team!) and a great time was had by all, especially as we got to meet up with old friends including two other members of our ToyPedia Advisory Board, John Beugels and Wolfgang Gehrt, as well as Jan Werner of our Dinky Forum!
As usual, here are some pics from the event... Lots of great toys on offer!


But the weekend did not end there! Not at all! Because then we drove on to Belgium for Collect-Hit in Brussels. We did go to Collect-Hit once before, but this time we were present in a much bigger way. Collect-Hit was fabulous, with all sorts of amazing toys and collectables there, including diecast, but also kits, dolls, bears, clockwork and tinplate toys and much much more besides! Check out these pics!

Collect-Hit really does have all sorts of playthings up for grabs, including this ride-on pig!



Some of the wonderful early tinplate models on sale. These Citroens were actually made by Citroen themselves.

One of the most unusual items on sale!


There's lots more pics in my gallery here and a big thanks to Thierry, Collect-Hit's organiser-in-chief. We look forward to next time!
 - LaToya
Tags: Aviation, Bears and Soft Toys, Dolls, Tin Toys, Vehicles
---