There is was, 6:30 am and just getting out of bed. Put the coffee on and went into the living room and turned the TV on to the morning news. Roads to the coast were bare and dry so far so my trip was a solid go. Coffee made and a cup in me I got dressed and went out to start the truck. It has been below freezing here overnight for the last couple of weeks. Isn't Mountain life grand?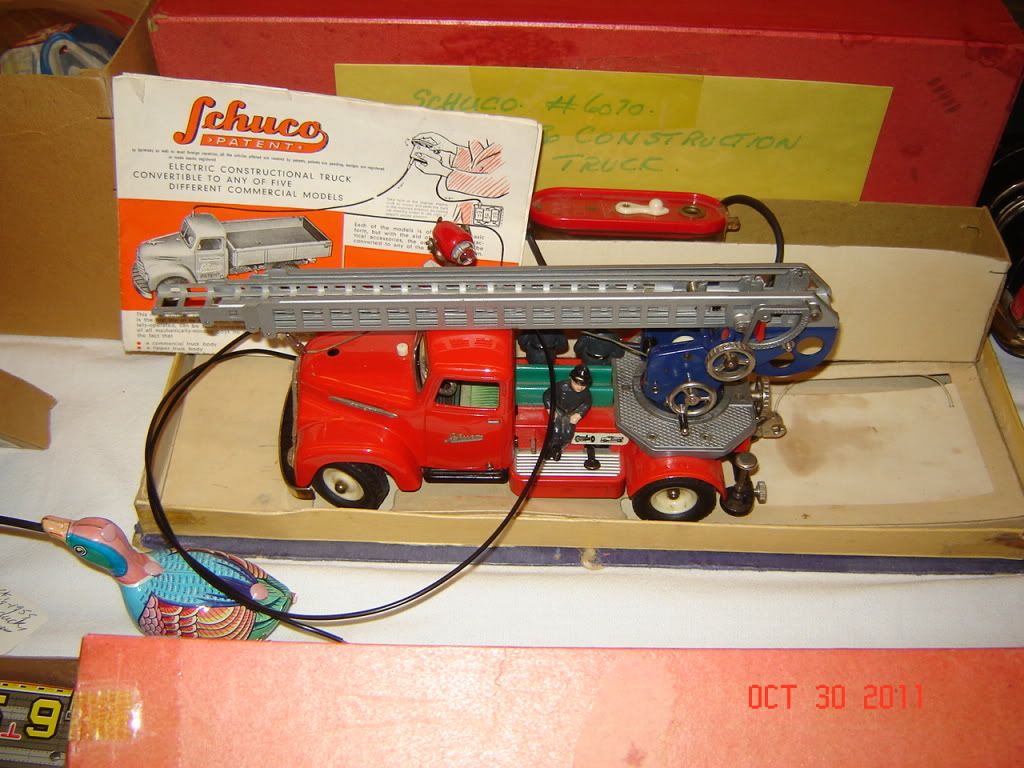 Time: 7:10 am and leaving the south end of town. Nothing to report on the first three hours of the drive. I am on Hwy 3 in southern BC Canada, one of the nices and most scenic drives of all of North America. Look it up!!!
Heading out of Princeton you go up some really steep hills and it takes a while to get to the top and then up and down and corners galore until you hit about East Gate for Manning Provincal Park. The road changes from one lane each way to a semi-divided Hwy, 2 lanes each way. Not 500 meters on this road and there is a newer Ford delivery van upside down in the ditch on the right side of the road. For you Brits that is the opposite side of the road for you. You in Auz and NZ too. One RCMP officer in car with lights flashing on the side of the road and I would guess the owner of the Van looking the situation over. Tow truck is probably on the way from Princeton 25 miles or so behind me. Another Kilometer down the Hwy and there is a mid sized sedan off the road on the right side, dirty side up and a long way,100 feet or so, from the road way. I hope some one knows about this, I think, but I can not stop as I am in the middle of a grand old dance of tires on black ice with about 6 other vehicles all in front beside or behind me. No way am I stopping. Keep the fingers crossed that all is okay. On the way back I did watch for this section and I saw that the car and van were gone so hopefully all was okay.
Not much more to report on the drive to Tsawwassen and the ferry to Vancouver Island. I missed it by about 10 minutes and the first shots of the ferry terminal show that the time was 1:03pm, the ferry left the dock at 1:00pm

Shops and places to eat in this building. I could spend a couple hours browsing there and I did. Good coffee too.

I am first in line but will not be first on the ferry. Buses and oversized vehicles first. I will go up the ramp on the right to the upper deck. Three Car decks on this ferry. Hour and 40 minute trip and then unloading so just under 2 hours but the $63.00 fare is steep. That is both ways too.




Roberts Bank Terminal is next door to the spit the ferry docks are on. This is just a finger of land out into the ocean to a depth that large ships can come and load up on Coal etc. Containers Galore come in here an you can see the train streatching for miles. 200 cars sometimes and stacke two high per car. Only two a car and some are on end to end.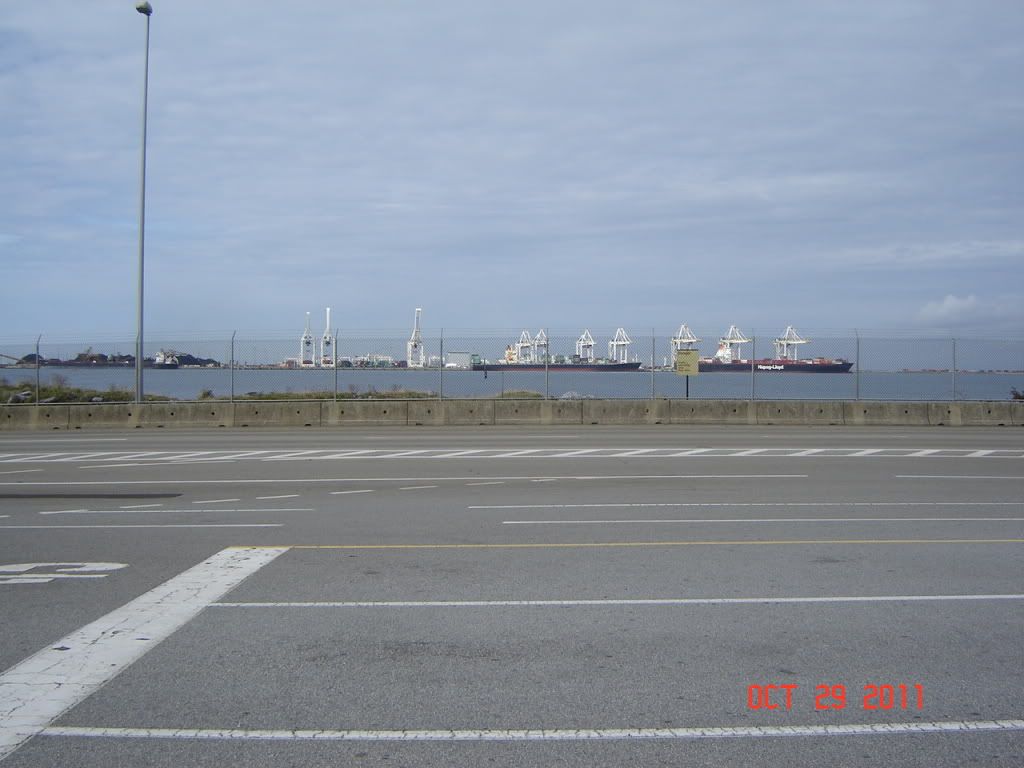 Off to my left now is more of the terminal. I think that part is for the Gulf Island ferry and the Naniamo Ferry. Smaller ships at any rate. I was on the Spirit of British Columbia, one of the two largest ships in the fleet.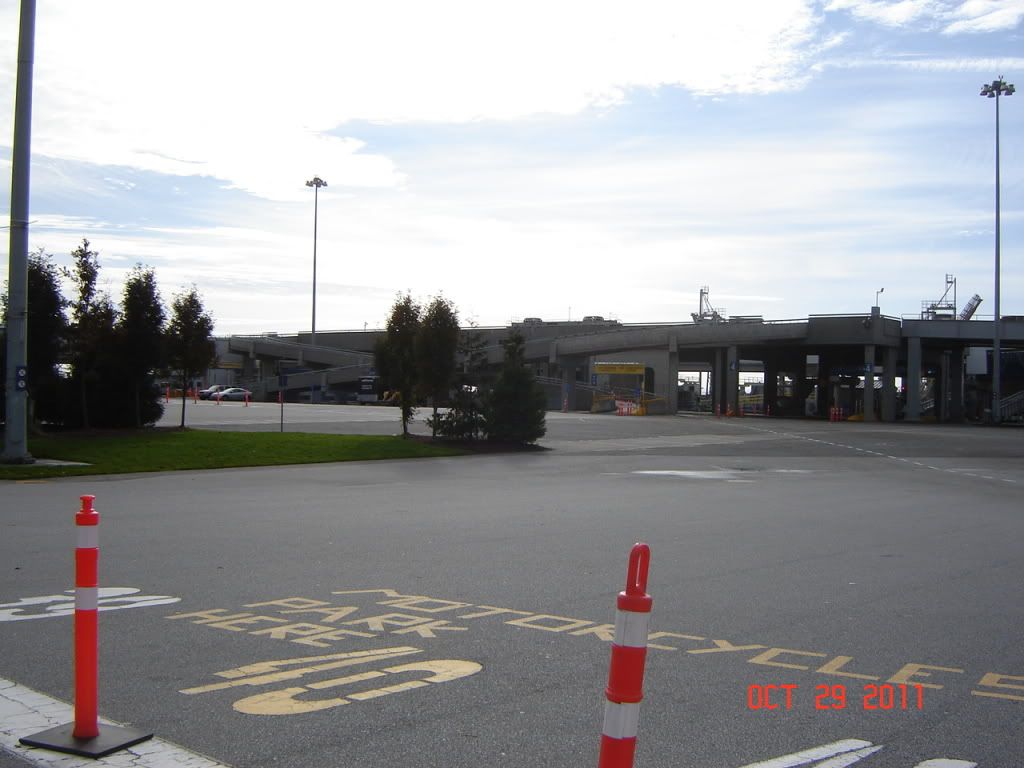 I arrived about 5:00 pm and went to the Travel Lodge hotel I had booked a room at. An old high school buddy of mine lives in Victoria, about 20 minutes drive south of Sidney and he came to meet me and we had dinner in the local bar/tavern at the hotel. Nice place, good food and a very nice atmosphere. It is called the Charles Dickens Pub so you can guess the decor. Great place.
After dinner I was very tired from the drive and the dinner and the beer and so I went off to my room to get some well deserved sleep. Doug, my buddy only had two pints and we talked for almost 3 hours so he was not afraid to drive home. I heard from him by email when I got home and he was fine but did not come to the show on Sunday as it was raining and he only has a motorcycle.
On to the toy show and what this report is all about.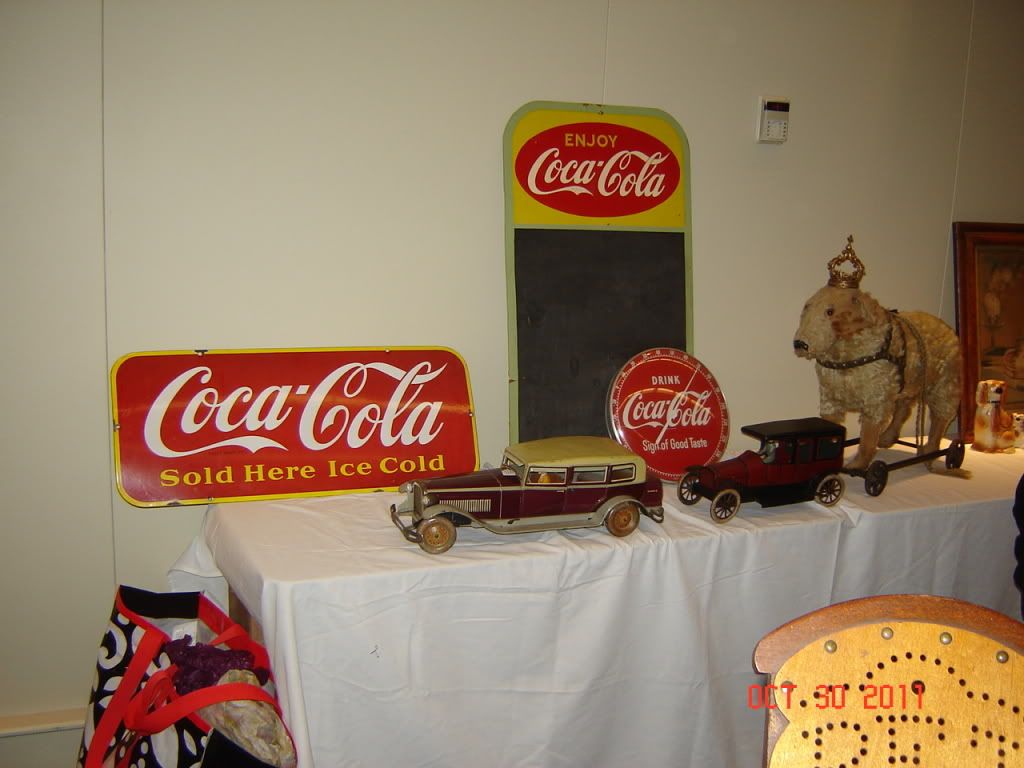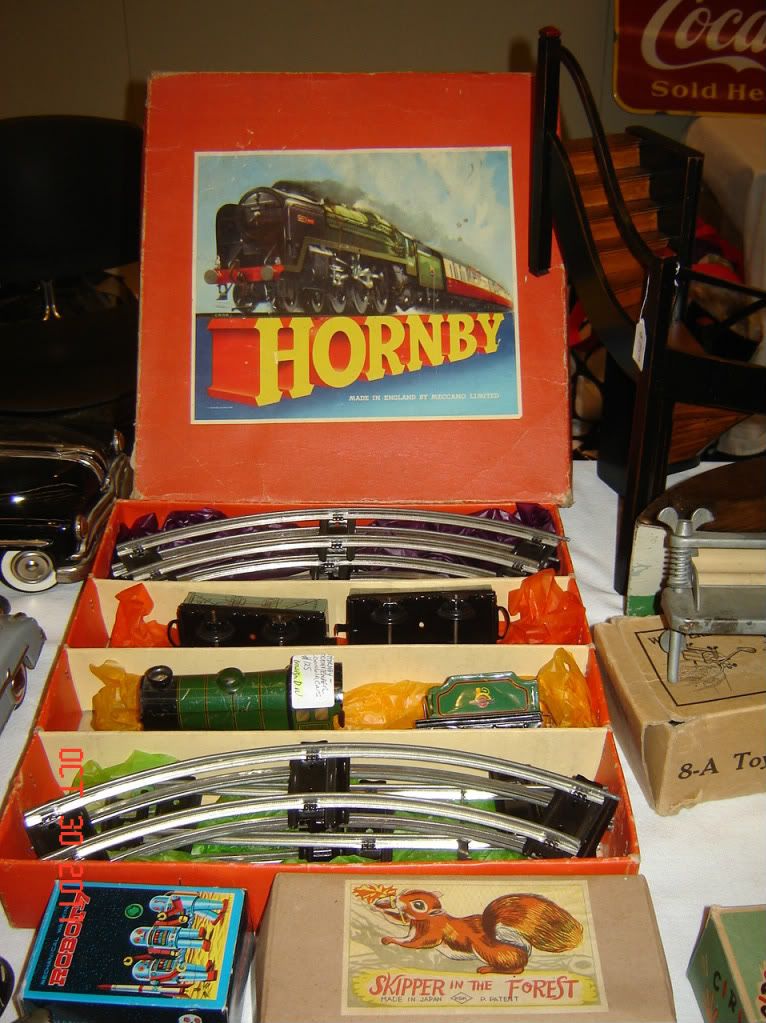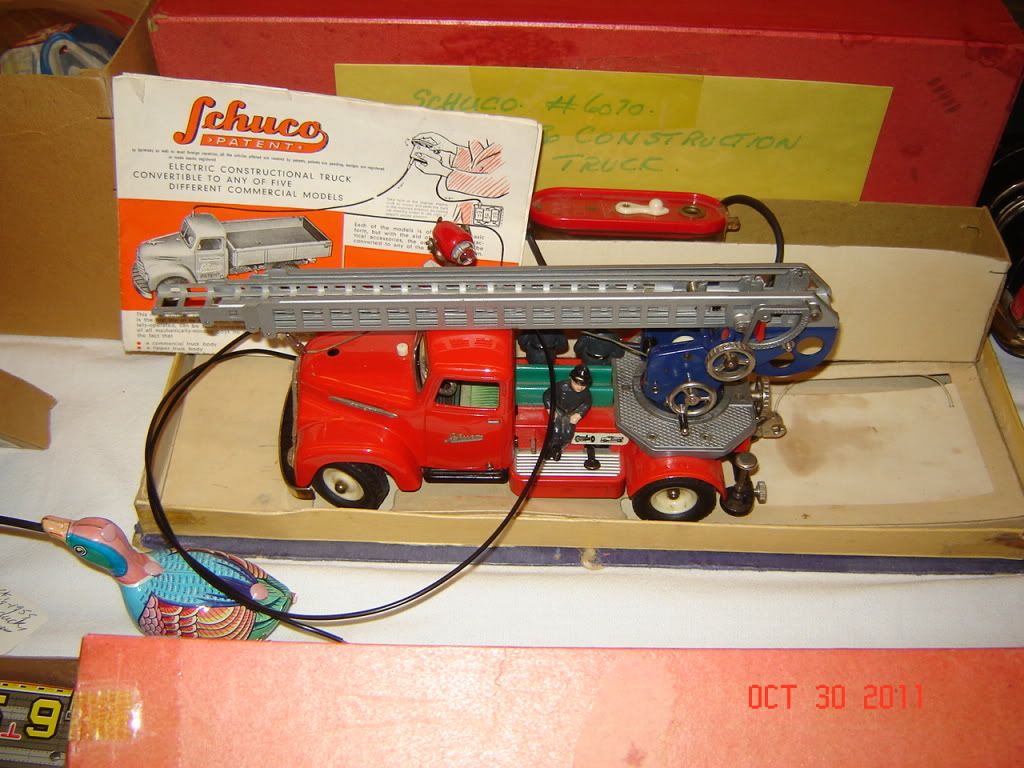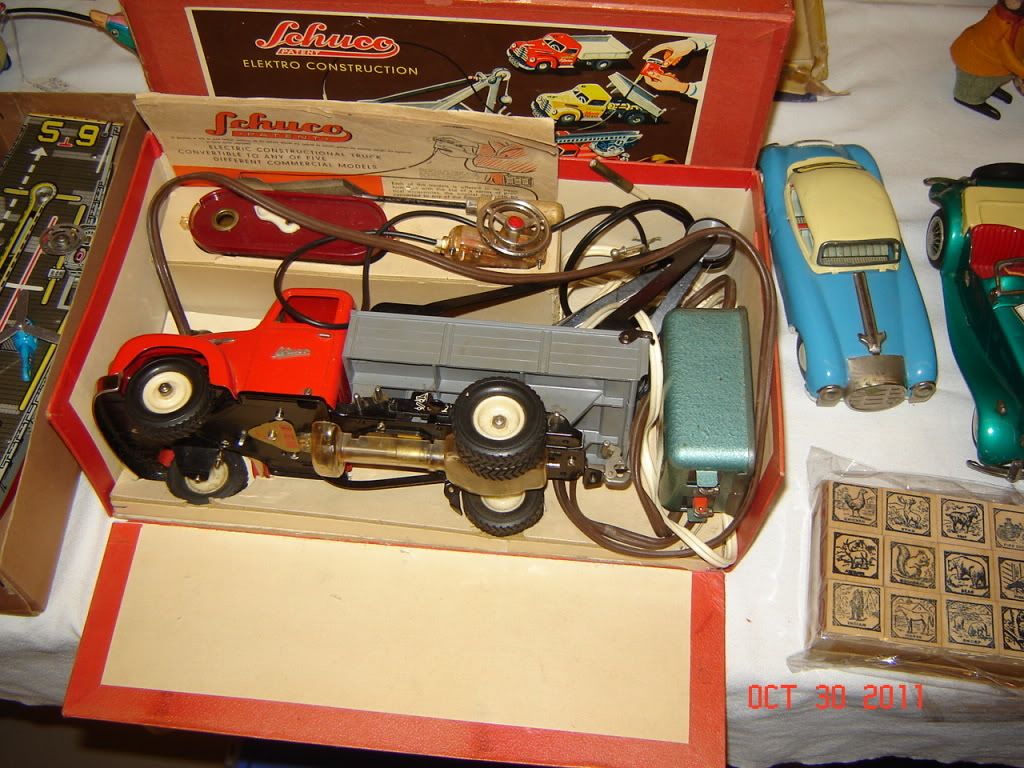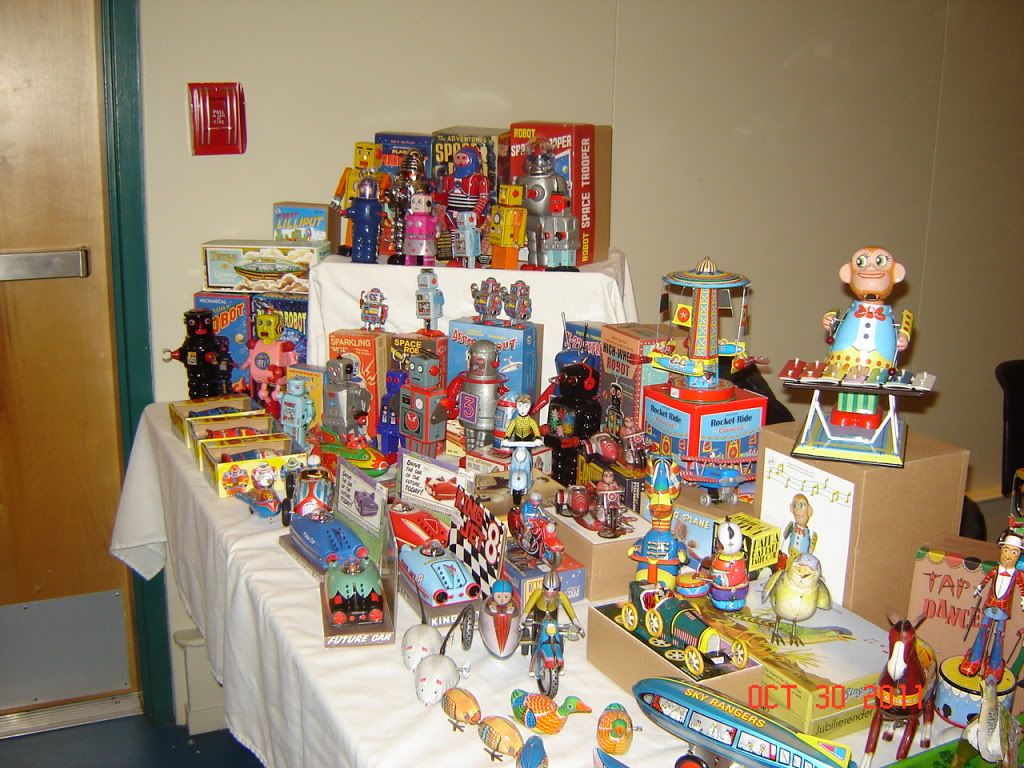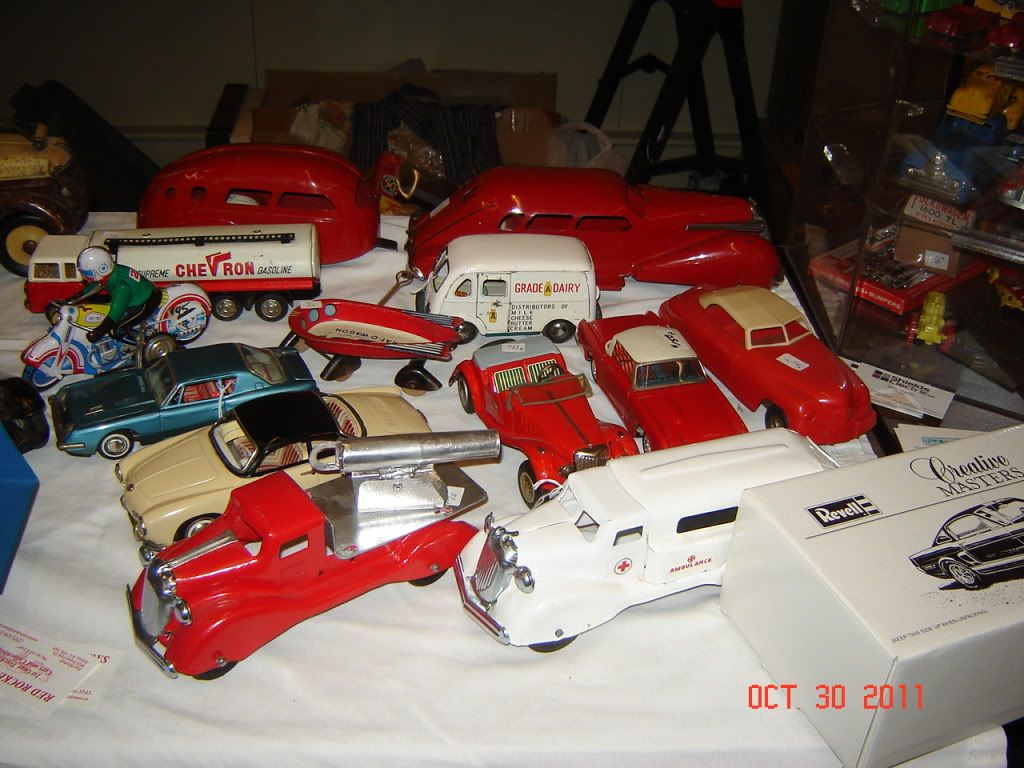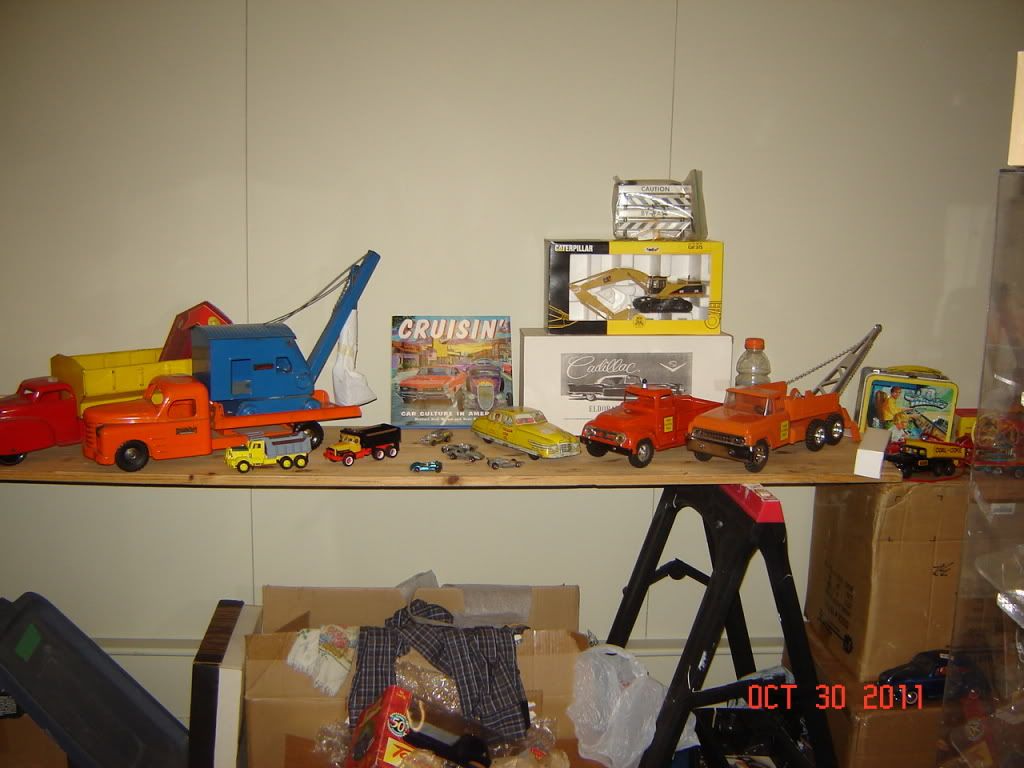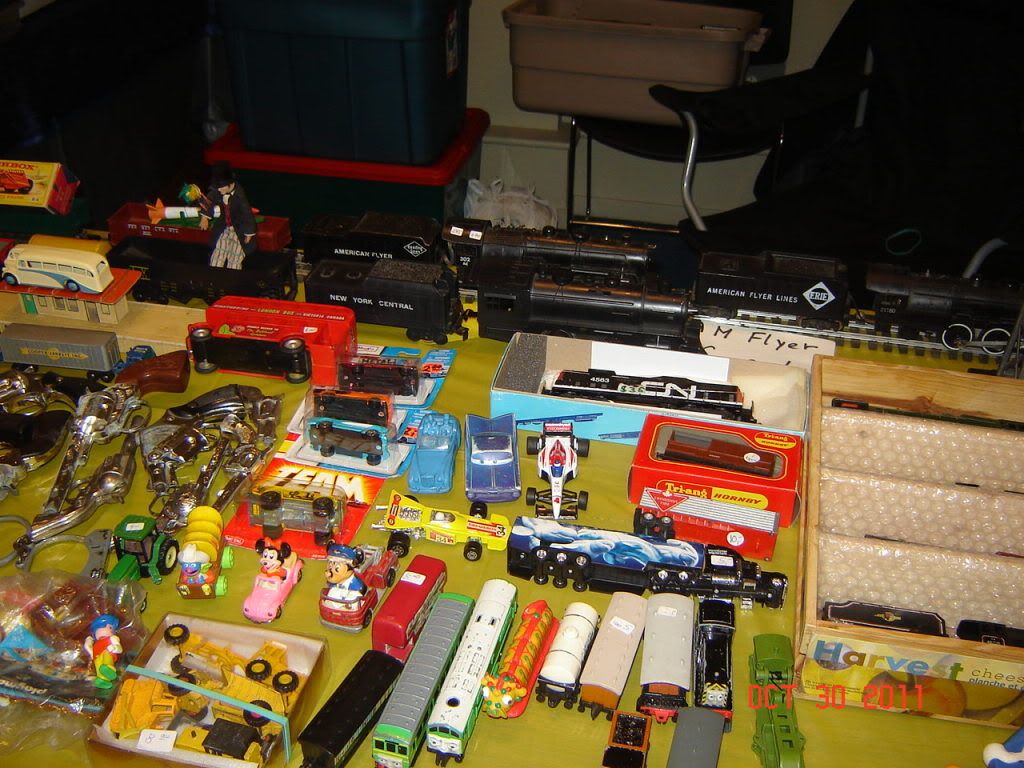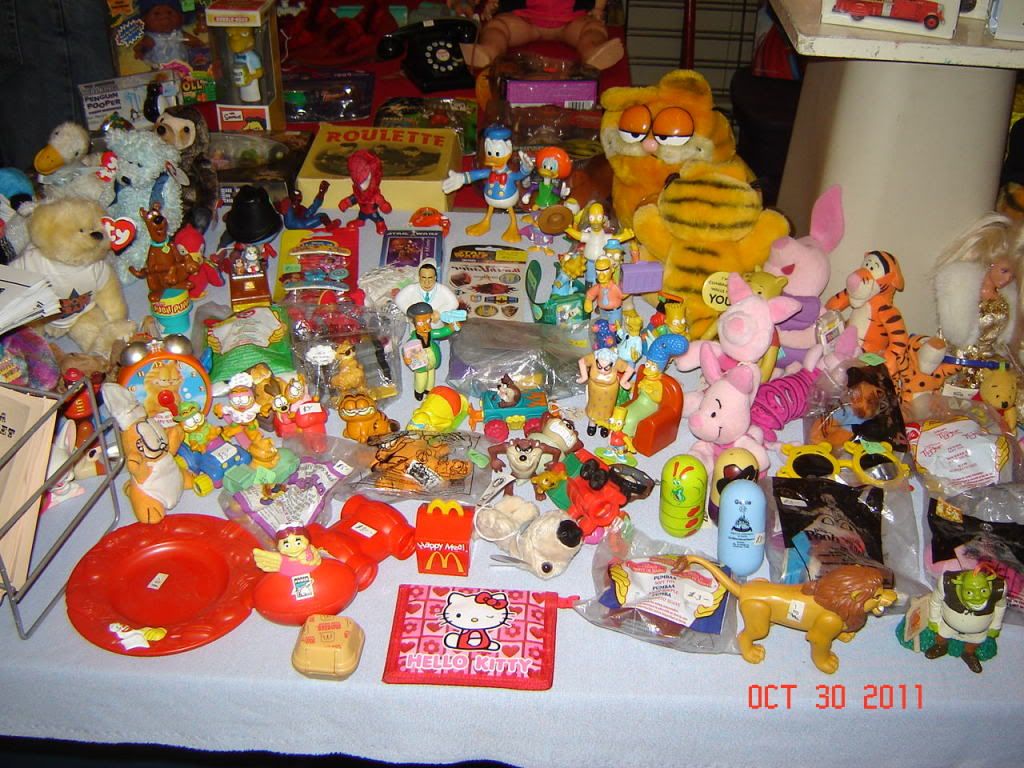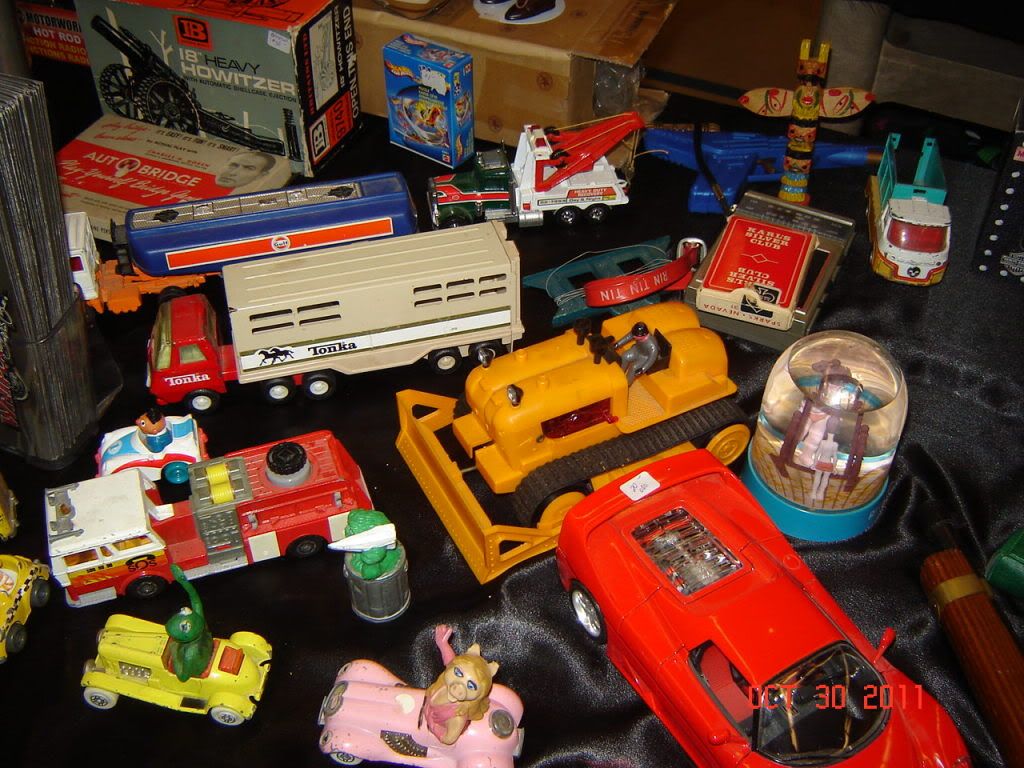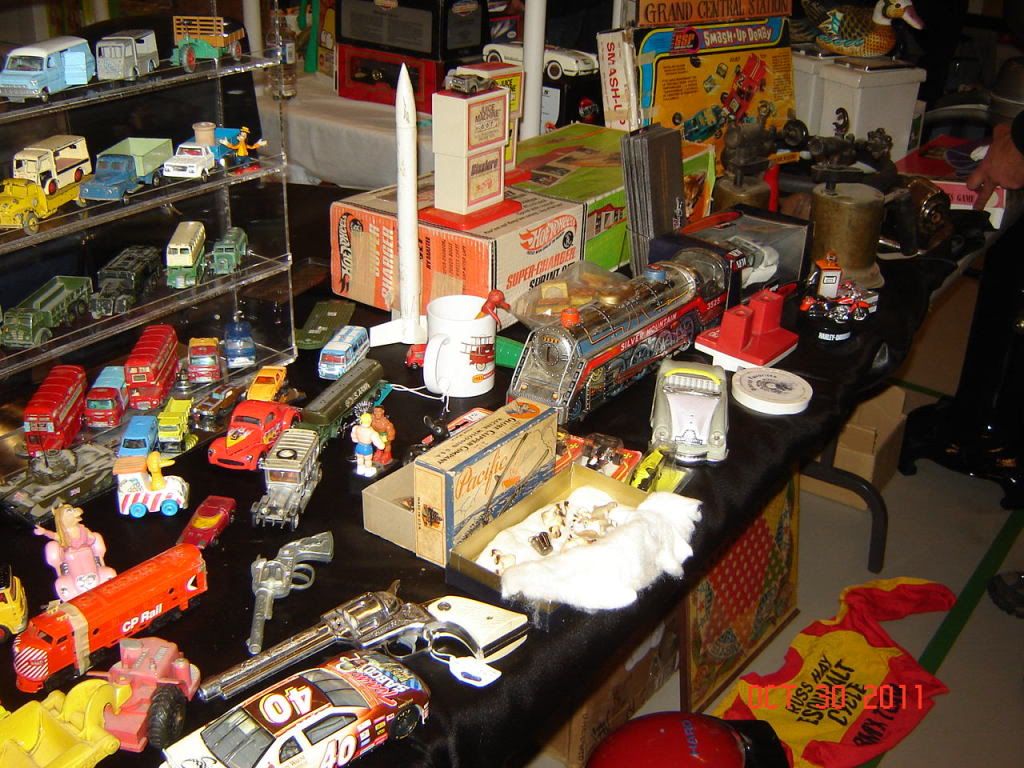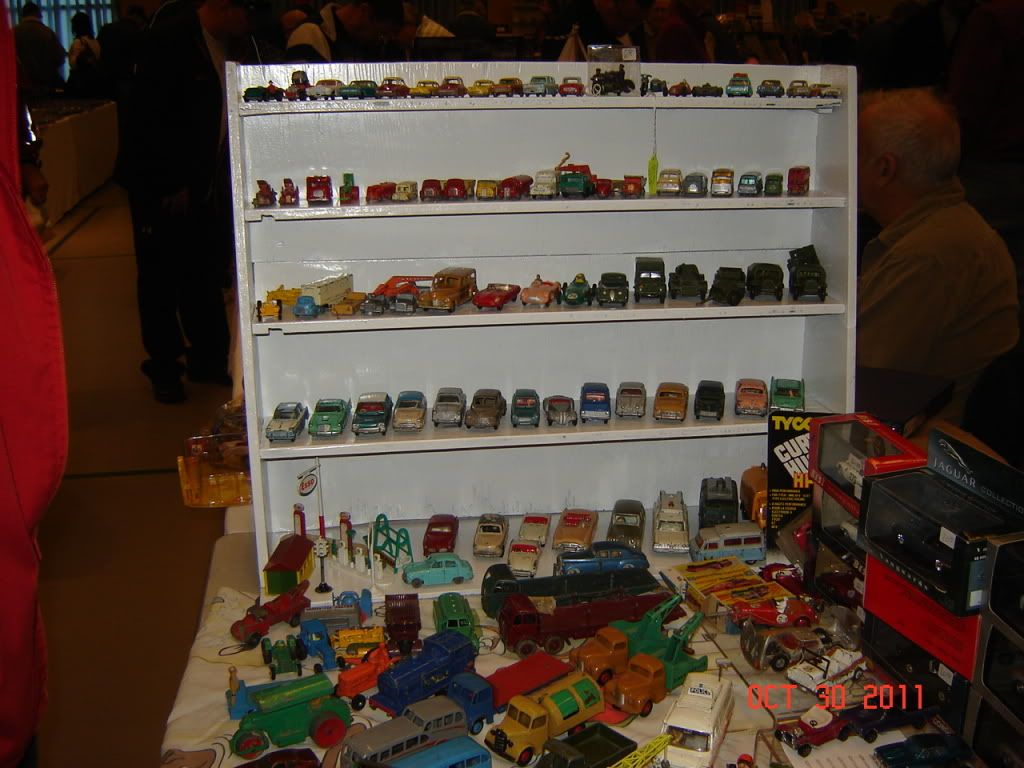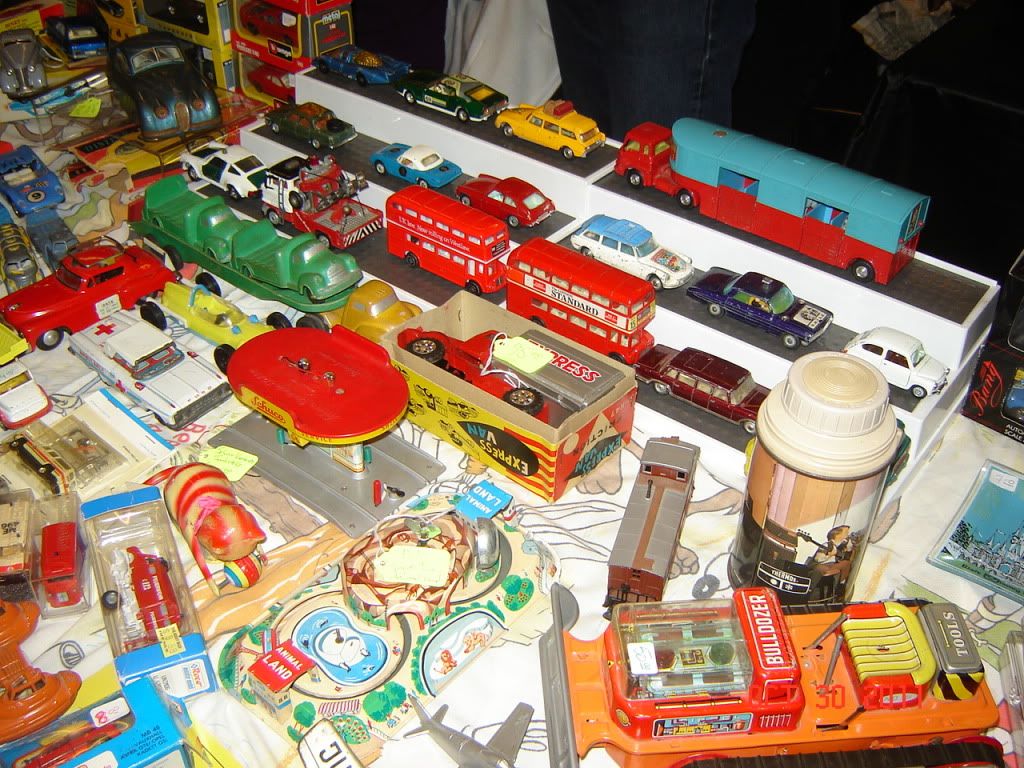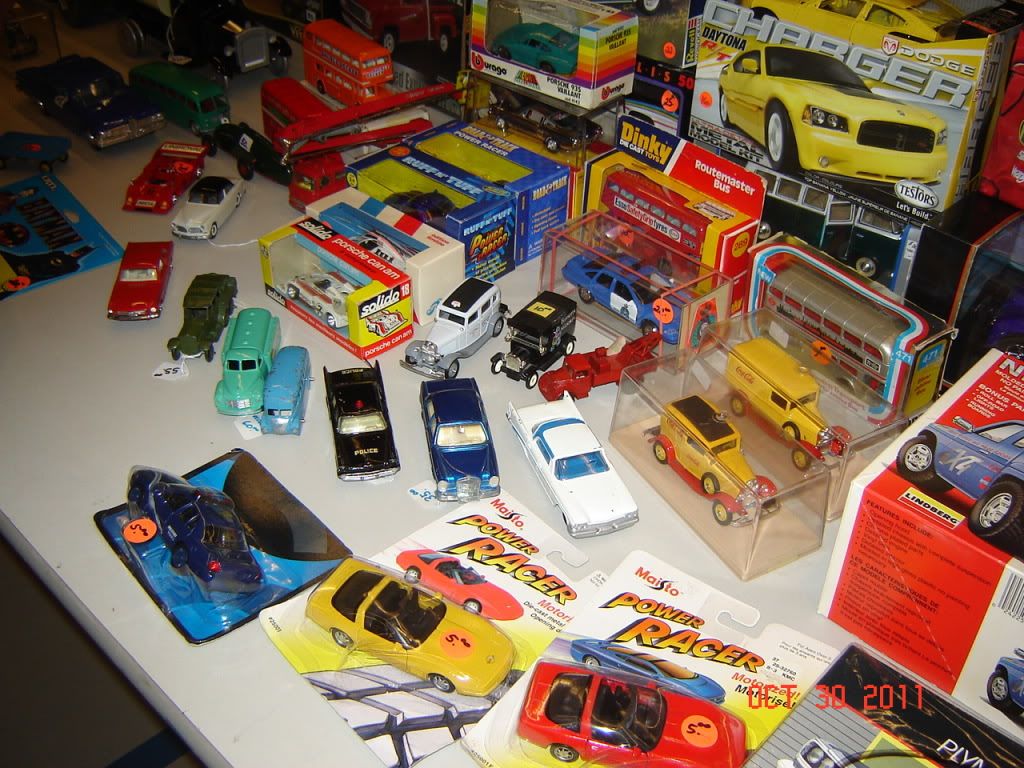 As you can see there was a lot of diecast toys. The tin collection was the most impressive I have seen here in BC ever. Lots of Lego kits and plastic toys and a couple of other tin truck sellers too.
Comics were there too and other toys. The Smirf people would have loved is an the BArbie Doll Gals would have a time with all the hand made items. Just things I remember about what was there but I did not take photos. Usually too many people around to get a clean shot.
All in all it was a good day.
I have found a fellow inthusiast that has a vidoe of this toy show. Take a look.
http://youtu.be/ETOefayL62E
---