I have enjoyed typing since my teens, when I enlisted into military service and was taught as part of my training. Over the years I came to enjoy anything with a keyboard, from typewriters to teletypewriters and, of course, the computer.
I discovered toy typewriters not long after I discovered Ebay, the world's garage sale. I found a little Simplex that piqued my curiosity, then a Marx, then ... well, you get the idea. Early on it became obvious I would have to limit the collection somehow so I decided, for the most part, to restrict it to toy typewriters made in the United States before Japan took over the market. The Japanese products were very good and eventually became both attractive and reasonably functional. But there would be far too little room to include them.
I hope eventually to provide better photos of my collection, which is kept in glass cases, but for now there just is no time or energy for it. Nevertheless, I hope you will enjoy seeing them and feel free to comment or offer suggestions and corrections should you wish.
These toys are arranged in alpabetical order by manufacturer excepting the Simplex toys, of which there are so many that I am going to put them at the end. The ordering of the Simplex toys will be explained by supporting text for the photos.
I do hope you will enjoy these delightful toys, and that you will offer any ideas, questions, and corrections as may occur to you.
American Flyer
Berwin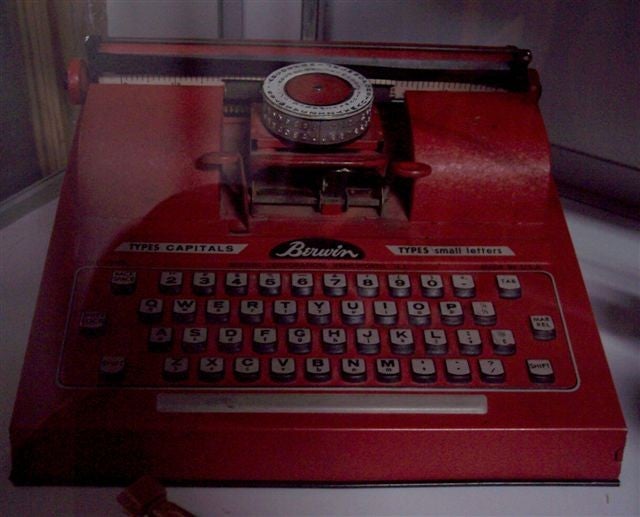 Buddy L
Cohn
Geschir (German Import)

Kamkap (UK Import) & Petite (UK Model)
Marx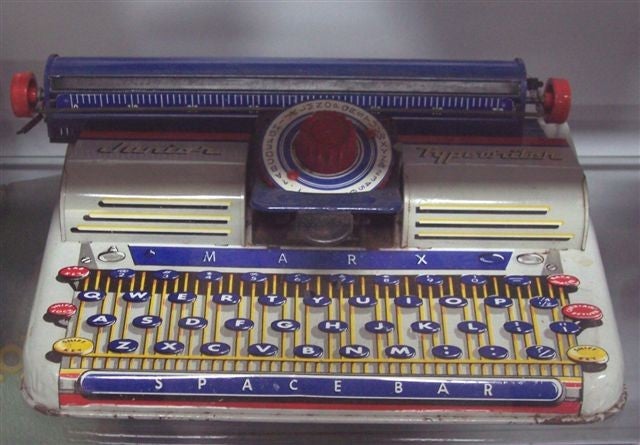 Tom Thumb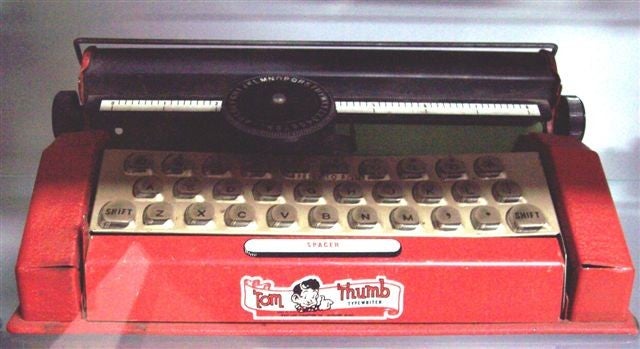 Unique Art
Simplex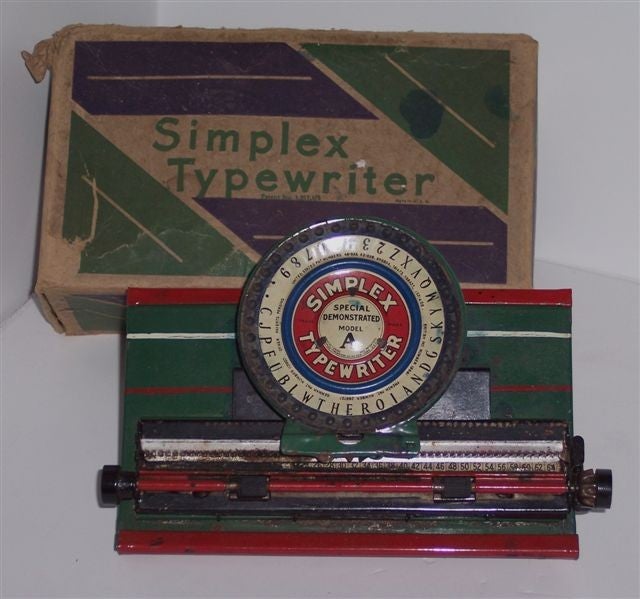 Tags: Other Stuff, Tin Toys
---