Here is my latest model. This one was inspired by my model of the "Drowned Bugatti Brescia," the look and feel of which I found very intriguing - so much so, that I decided to create a new section of my site entitled "The Forgotten," in which this latest model, "The Barn Find" is the first model.
'  
After the Bugatti, I looked around for similar stories that fit the theme, but none of them really hit home for me, so I decided to create my own story form my imagination and began sketching, since I'm a painter as well as a model maker.
'  
This model needed some special techniques to make all the details look so real and because these needed to be applied to things other than the car (the barn, light, light switch, straw, old poster, etc.) and as a result, it took much longer than the Bugatti. I'm very pleased with the result, I hope you all like it too!
'  
'  
'  
'  
'  
'  
'  
'  
'  
'  
'  
'  
'  
'  
'  
'  
'  
'  
'  
'  
'  
'  
'  
'  
'  
'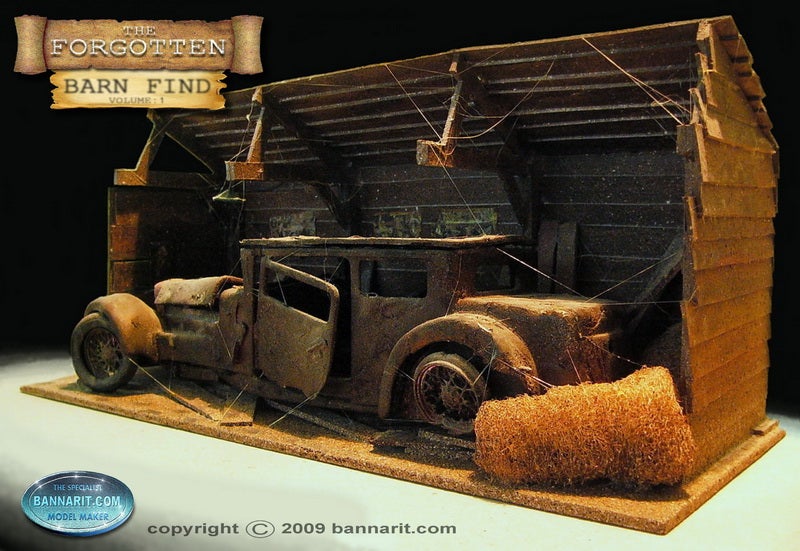 Tags: Vehicles
---