Gashaball. Up to some months ago, this brand name was unknown to me. However, this brand seems to have been making diecast cars for some time. It has become quite an interesting brand thanks to a series of five diecast cars they've made. I do not know the background to these vehicles, but they represent Mexican taxi's (which would at least explain their title "Taxi Mania". So without further ado, here come the pictures!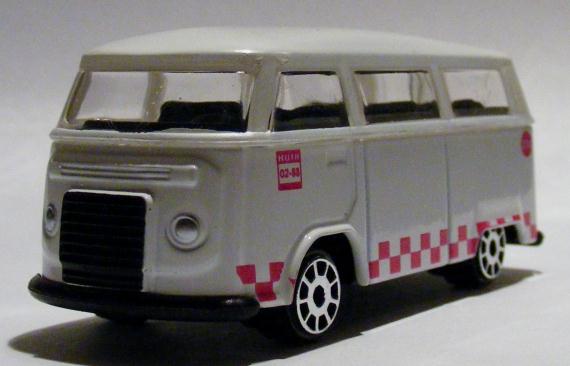 Volkswagen Transporter. Note this is the watercooled version made in Mexico (T2c)
Chevrolet Corsa. In Europe this car was the second version of the Corsa, but I believe it was the first Corsa for the South American market.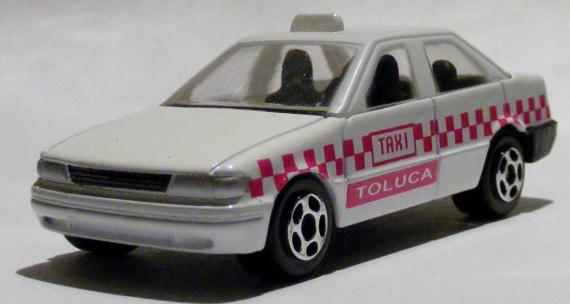 I believe this car to be a Nissan Tsuru,, but it could be the Tsuru II as well. The car was known in Europe as the Sunny.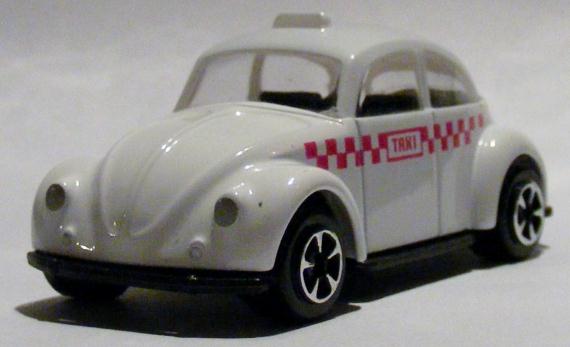 Volkswagen beetle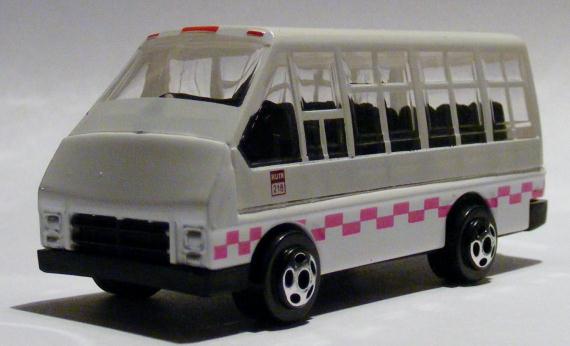 This is probably the most interesting car as it seems to represent a truly Mexican designed and build vehicle. I believe it is a Casa Casa-Van. Casa (Carrocerias de Aluminio, SA) was a Mexican bus manufacturer that made these "Pesero" type minibusses. They were based on a Chevy (pickup) truck.
The cars come in many liveries, all depicting different Mexican taxi companies. You might notice that the upper part of the body is one cast of the windows and roof section where the roof section is simply painted in. I assume this is done to reduce cost.
Tags: Vehicles, Tales of Toy Cars
---