My sixth sense detected a little cussing in my archive room. I pulled out my sword and confronted the intruder.'   I instantly recognised the intruder and held my sword defiantly out toward her.
<br>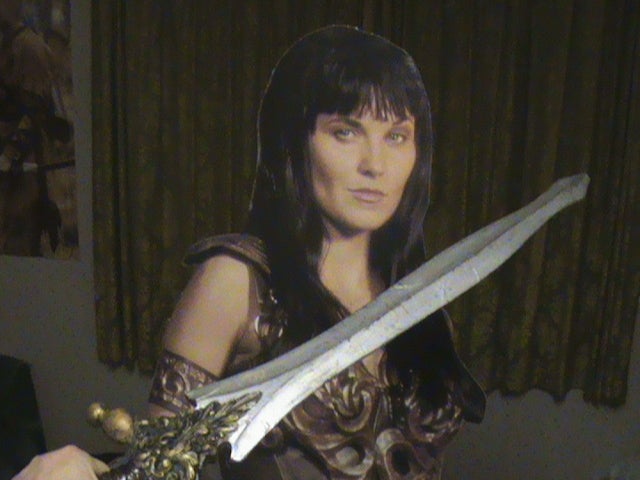 <br>
"Surrender Xena..."
<br>
Xena smiled mischieviously at me and before I could utter a cry for help she disarmed me completely and gave me The Pinch.
<br>
"You have thirty seconds to live..." As she wandered away from me muttering, "nice sword..."
'  
---