Having just returned from Nuremberg and begun catching up, I wanted to post a short tribute to Sue Richardson, who sadly passed away on February 5th.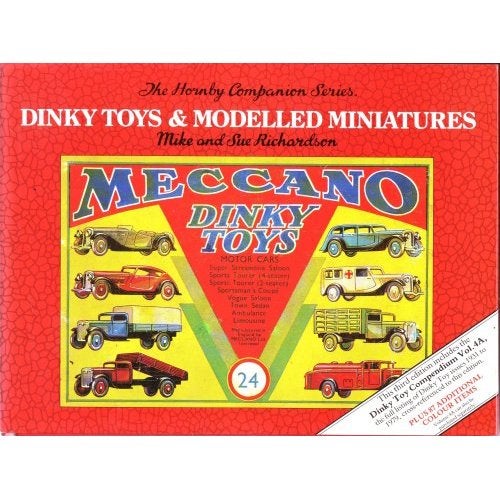 Together with her husband Mike, Sue was hugely important to the collecting world. The couple authored many excellent books, primarily about Dinky Toys and including The Great Book of Dinky Toys, Dinky Toys and Modelled Miniatures, Christie's Automotive Toys, Diecast Toy Aircraft: An International Guide and The Hornby Companion Series.
In addition, Mike and Sue were pioneers of the white metal model kit sector, creating Mikansue in the 1970s to produce white metal models of classic cars in kit form. The company produced models until the late 1980s and many of its products - which included vintage racing cars, classic American cars and classic British models - are now highly collectable.
Our condolences to Mike Richardson & family.
- LaToya
---