Spark introduced a new series of 1:64 scaled miniature cars called Spark Petit. They released three cars in July which I received some days ago. It is nice to see a manufacturer trying to break the high-end market though few follow through. The cars are sold at around 8 to 9 euro each and feature metal bodies with loads of detailing in decals, tampo prints and plastic like head light lenses.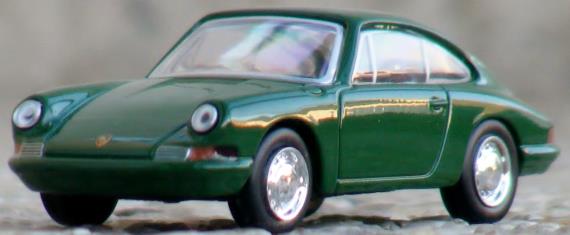 Let's start with the "worst" model out of the three released: The Porsche 901. Although the 901 is not represented in this scale, the 911 is and this model does not convince as a Porsche. The shape seems off, the headlights don't seem right and the window surrounds are applied too thick, which you can see with the small detailing next to the blinker can be applied thinner. The wheels too, don't seem to be the right size.

The choice for the 2012 Nissan DeltaWing is one I can only applaud and also the shape of the car seems to be much better. Bad things include the decals, which seems to get damaged easily, even withing the packaging. Be careful when buying to check for your decals first!

As written about the Nissan Deltawing, this 2013 Toyota TS030 Hybrid that finished second in 2013 at Le Mans is a good choice. It was missing in this scale and the execution of the overall cast seems fine. With the rather complicated shape one can forgive that the front window is not quite flush and that the decal of "Michelin" is a bit skewed.
Both the Nissan and Toyota are great additions, whereas the Porsche cannot convince me at all. For the price, one can forgive some small shortcoming in the decals which are being made up by the great overall shape. As a start in this scale, one could have done worse. If they keep up the choices for cars not done before in 1:64, I am sure they can survive. Quality control is needed on the decals or better still invest in a good tampo machine. Kyosho shows how it can be done.
Choice of models:
(None of these models are done before and the Le Mans-racers are notable)
Casting:
(the cast of the Porsche drags the score down)
Detailing:
(the decals are not applied very well and the detail on the Porsche is also not quite there)
Which makes an overal score of
Tags: Vehicles, Tales of Toy Cars
---