When I packed my suitcase to go to Brussels, I had no idea what to expect. I had never been in Belgium before, so there was a bit of excitement in it early from the beginning. Taking the Eurostar from London to Brussels early Saturday morning took me to Central Europe in nearly no time and I spent the rest of the day checking out Brussels and its numerous tourist attractions - and I even found two interesting toy shops while walking around (but I forgot to write down the names and addresses - Sorry about that!).
Getting ready for next day's big event I went to bed early and headed to Brussels' Kart Expo early in the morning on Sunday; the place where the 10th Edition of the Collect-Hit took place on the 3rd October 2010.
This year, over 250 exhibitors from more than ten different countries were taking part. The whole event was hosted by Thierry Le Clercq who has really done an amazing job organizing the event - a special thank you to you, Thierry!
The Logo of Collect-Hit, Brussels
Doors opened at 8:00am for the exhibitors and right from the early start it got really busy. Everybody wanted to set up their stands quickly and present the toys and models they brought with them. And as soon as their own stand was set up, it was time to check out what all the other exhibitors had to offer. Same for me; after setting up the ToyCollector stand, I started walking around and checking out the great things all the other exhibitors showed at their tables.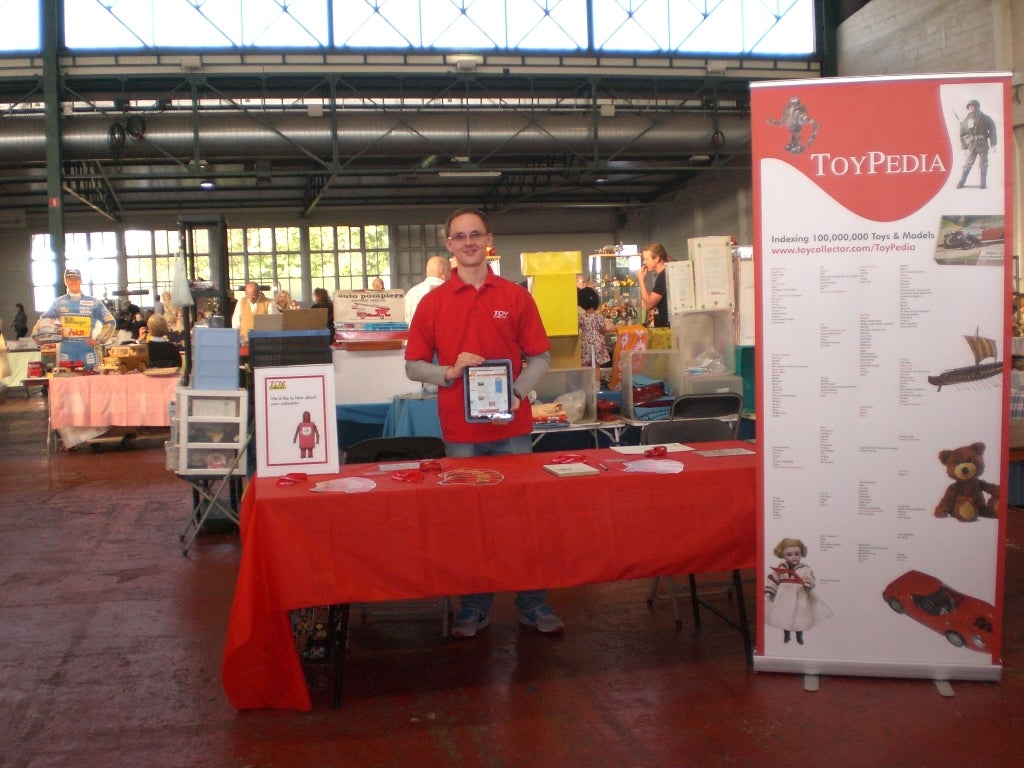 The ToyCollector Stand
At 10:00am doors opened officially and soon hundreds of collectors entered the hall, anxious to grab the best pieces before anyone else did!
The View from Above
For everyone that couldn't be there, the Collect-Hit in Brussels was split into four sections: Nostalgic Collection & Model Kit, B.D.-Comic-T.V., Barbie in Brussels and Books & Papers. Here are photos of some great pieces I found in Brussels.
Superman and a Early Diecast Truck
Set of Action Figures and Robots
TinTin Figures
Looney Tunes, Disney and Garfield Figures
Tinplate Motorcycles
Tinplate Model Cars, including James Bond's Aston-martin, a VW T1, Cadillac and Steam Roller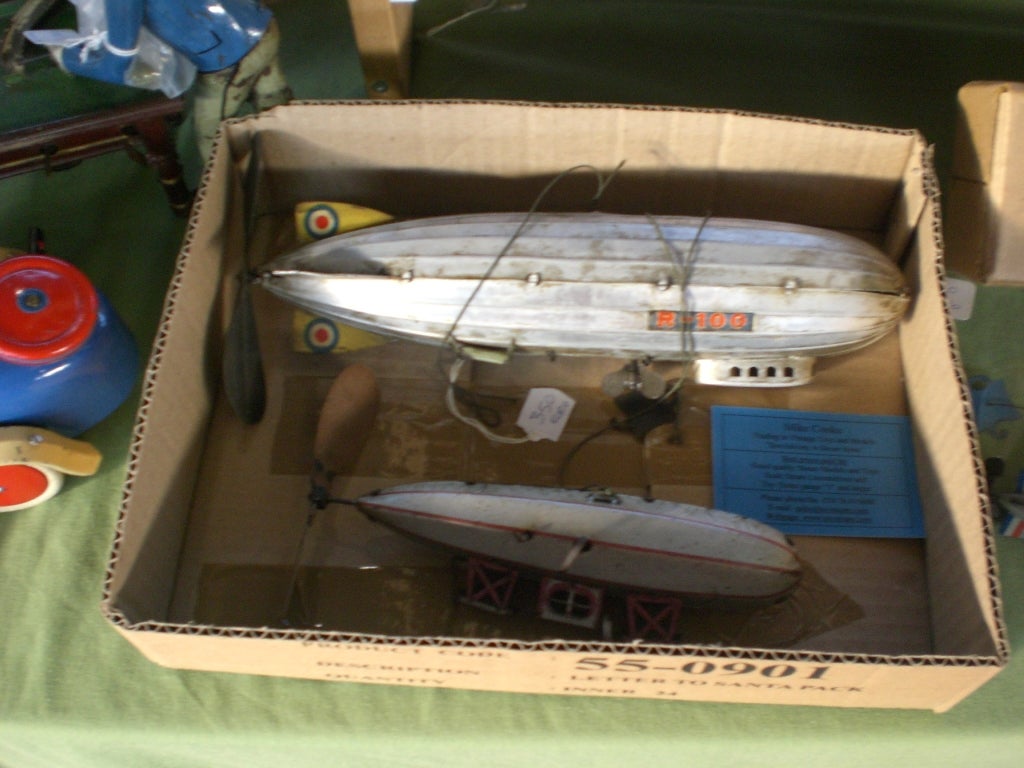 Tinplate Zeppelins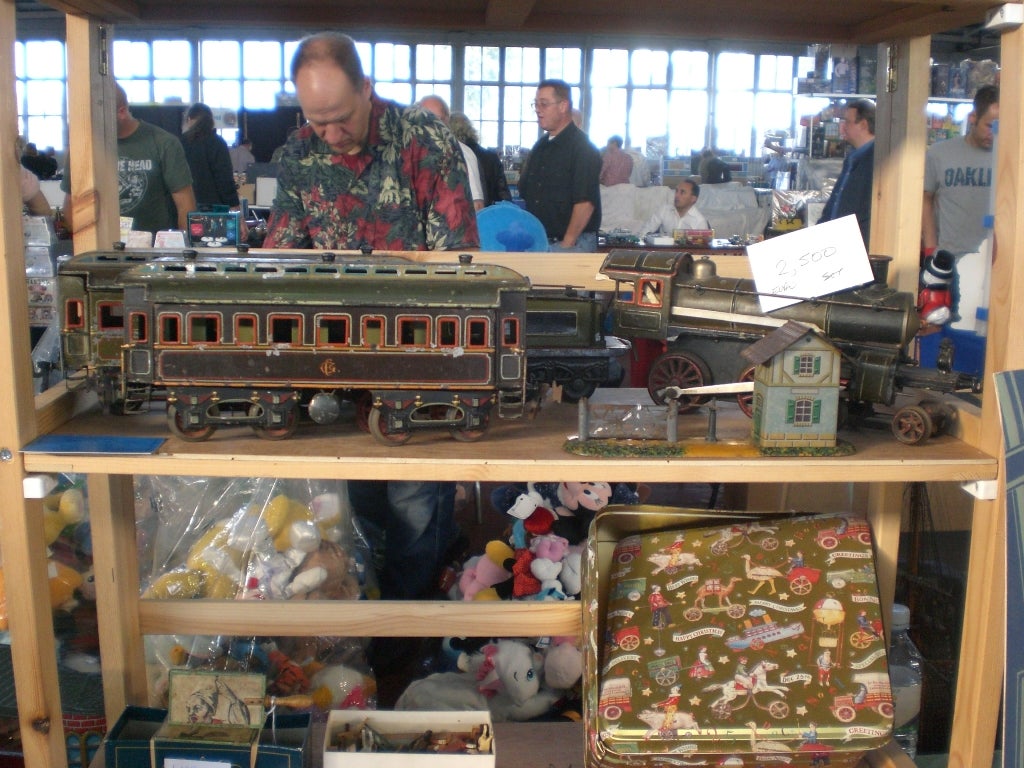 An Ancient Train with two Wagons
Dinky, French Dinky, Gama, Corgi, Tekno and smaller-scale Tinplate Cars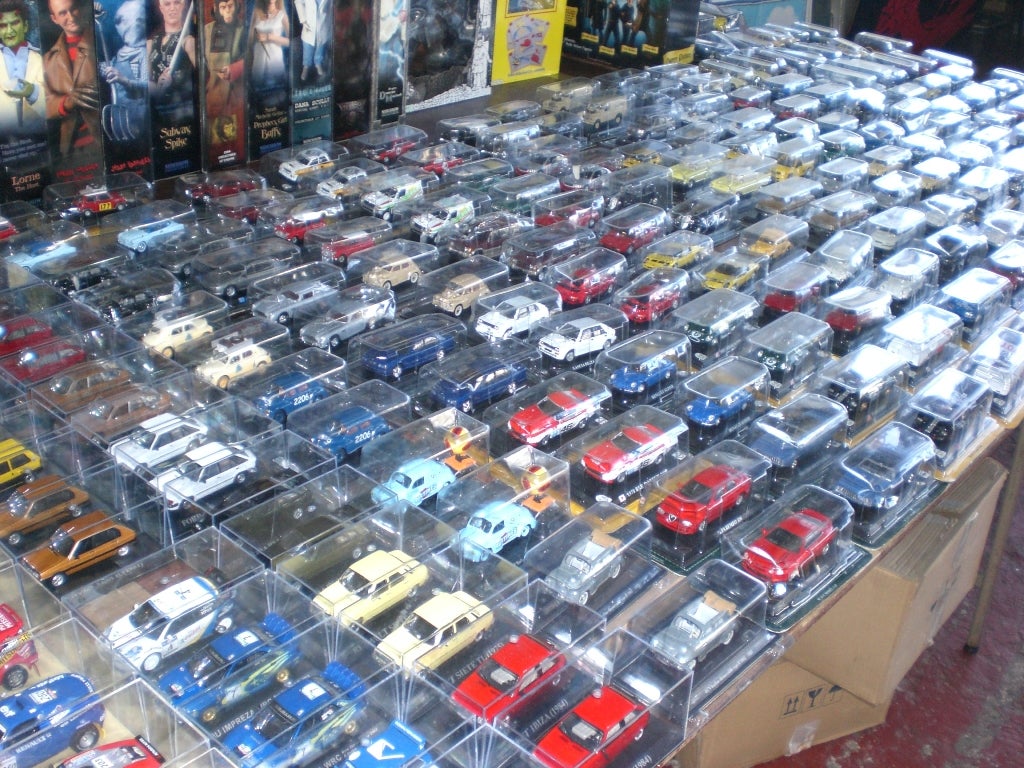 Lots of Modern Diecast Cars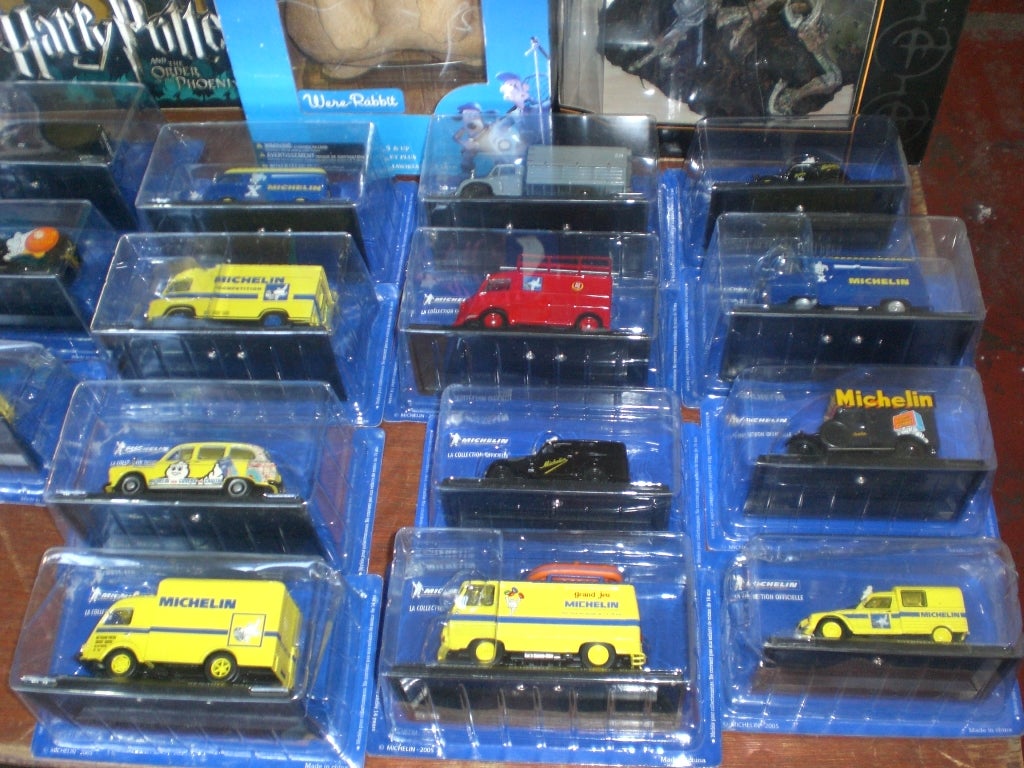 Michelin Citroen Diecast Cars
Unfortunately, the pictures I took of the Barbie & Doll as well as the Books & Papers section are in really bad quality, so I couldn't upload them. I am really sorry for that.
After meeting so many nice and cheerful people and having great conversations, the event ended at 4:00pm in the afternoon and everyone left happy knowing that way to Brussels was definitely worth it!
Tobias
Tags: Trains, Tin Toys, Robots, Kits, Figures and Toy Soldiers, Dolls, Vehicles, Action Figures
---