One of the most unusual - and successful - applications of the quattro system was in 1989's IMSA Audi 90 quattro GTO.
After the Group B category was dropped from the World Rally Championship in 1986, Audi took the Sport Quattro to success on the Pike's Peak hillclimb. But after winning three times, they decided to try the Quattro system at something new - the International Motor Sports Association (IMSA) Trans Am Series in the US.
In 1988, they put the Group B engine and Quattro drivetrain into an Audi 200 and entered the Trans Am Series. In spite of being of unibody construction where its competitors had lighter tube frames, the car was quite a success, winning eight races and netting driver Hurley Haywood the 1988 Drivers Championship.
Wanting to build on this success, Audi decided that for 1989, they'd move to the IMSA Camel GT Championship, which had fewer restrictions than the Trans Am. To contest the series, they built a whole new car - the IMSA GTO spec 90 quattro.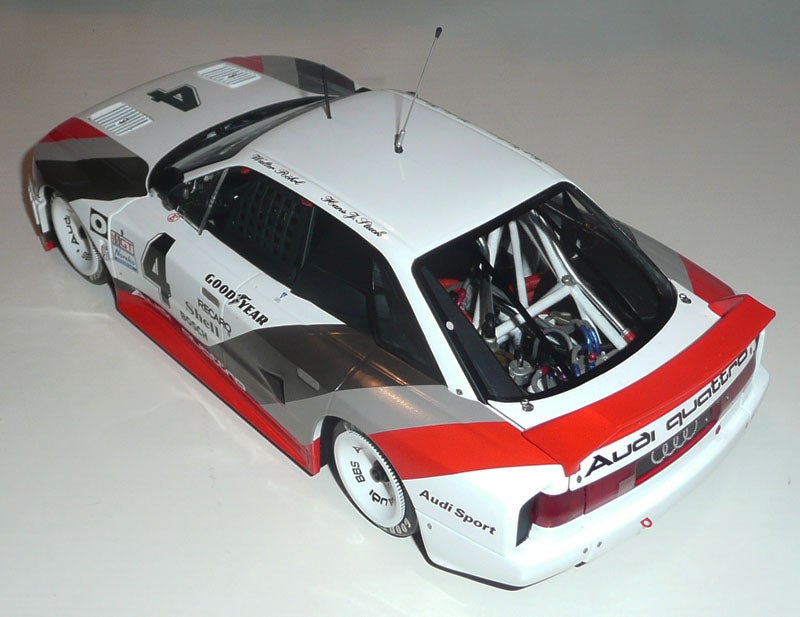 Designed around a purpose-built spaceframe, the car produced a massive 720bhp, transmitted to the track through all four wheels, of course, and was clad in a carbon fibre silhouette shell. With competition from Roush Racing's Mercury Cougars and Cunningham Racing's Nissan 300ZXs, the Audi's Quattro system meant that the 90 didn't have such a problem with tyre wear as its competitors, and won no less than seven of its 13 races, although the eventual championship went to Roush (it might have been a different story if Audi hadn't sat out the Daytona and Sebring races). Driver Hand Joachim Stuck came third in the championship, however, and Audi did rank second among manufacturers.
Minichamps' superbly-detailed 1/18 model neatly shows the construction methods employed for the car and how different it is to a standard 90 - even one with quattro!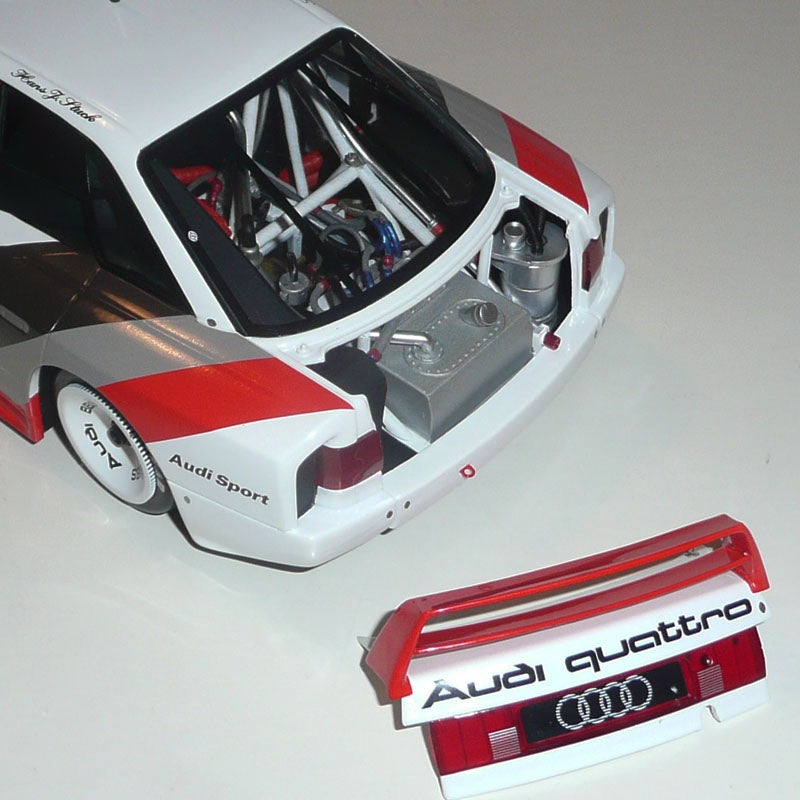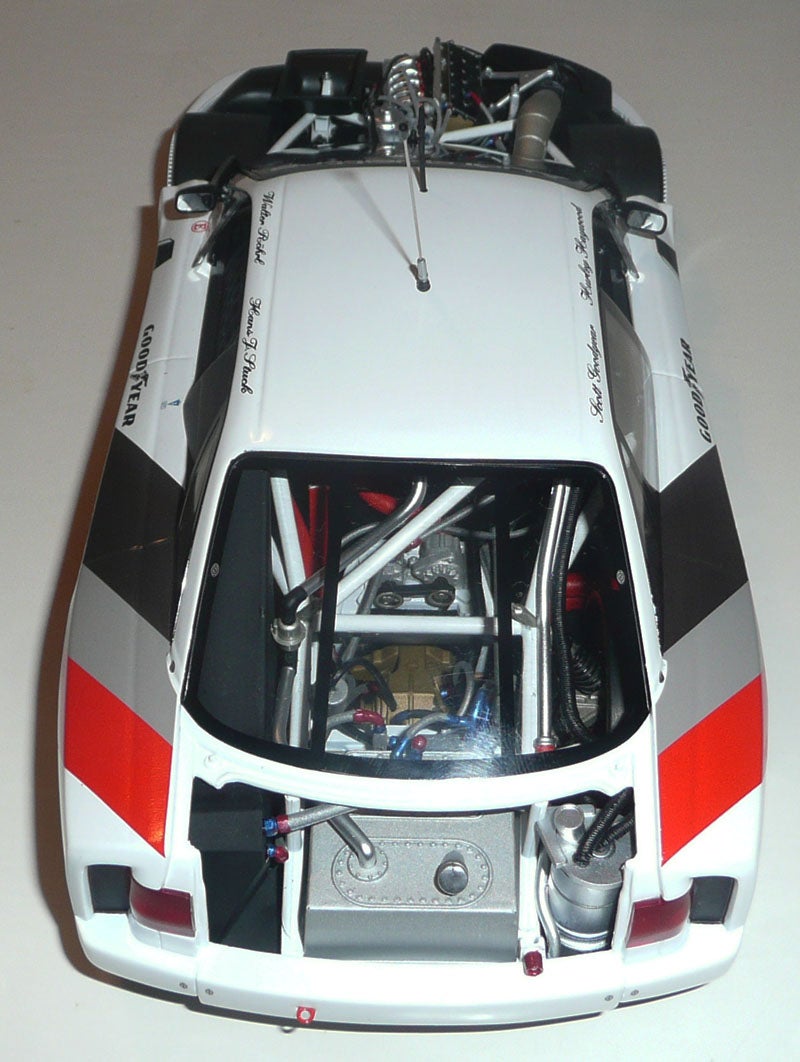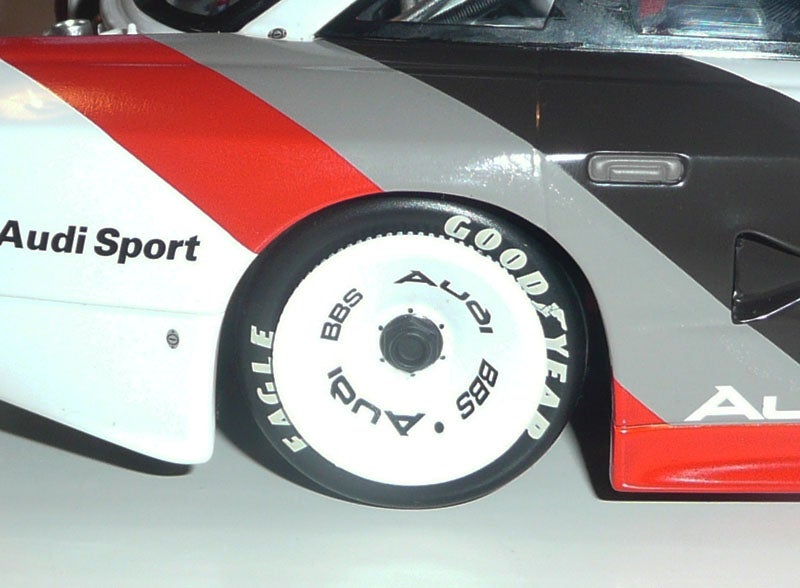 Tags: Vehicles, quattro 30th Anniversary
---