Launched at 2007's Frankfurt Motor Show and available from mid-2008, the current-model Audi RS6 Avant (or, to give it its full and proper name, the Audi RS6 5.0 TFSI quattro Avant) demonstrates perfectly how, while the quattro system has adapted brilliantly to incorporate the most cutting-edge modern technology, the fundamental principles remain as solid as when the system was first invented.
As of January this year, the RS6 is the most powerful car ever produced by Audi - easily beating out its competitors, the BMW M5 and AMG Mercedes E63 with a zero-60 time of 4.6 seconds and an electronically limited top speed of 155mph which can optionally be de-restricted, giving the car a 170mph top speed.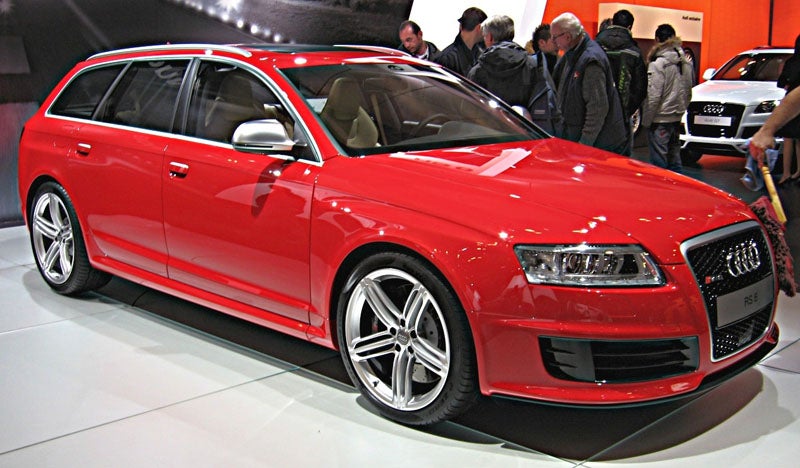 The RS6's engine is the first all-aluminium alloy five-litre V10, twin-turbo engine with FSI (Fuel Stratified Injection) and a dry-sump lubrication system, producing over 600 horsepower. The motor comes from quite a gene pool, sharing elements with the engines from the Audi S6 and S8 and the Lamborghini Gallardo. It boasts a total of seven radiators and four electric cooling fans too!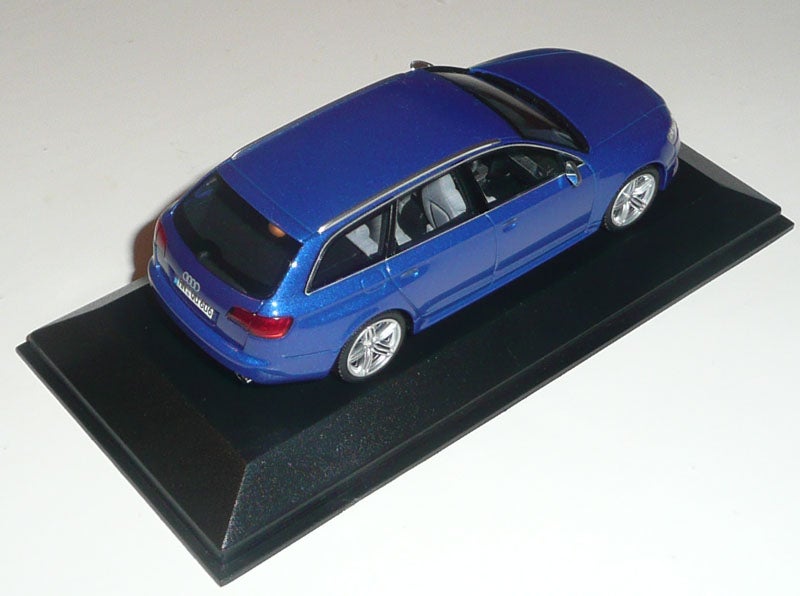 Based on the VW Group's C6 platform, the Avant actually arrived a couple of months before the saloon. A steel monocoque, it features aluminium wings and bonnet for decreased weight, and differs visually from the standard Audi S6 on which it is based, by sporting flared wheelarches and having no front fog lamps to allow for bigger air intakes to feed air to the twin indercoolers and extra radiators. It also has the daytime running LED lights mounted within the main headlamp housings, LED tail-lights and adaptive headlamps which swivel with the steering.
Being an estate, it also offers plenty of cargo space - up to a huge 1,660 litres of it, making it one of the fastest way to haul a lot of luggage in the world!
So how has quattro been developed to provide the car with the perfect finishing touches? Of course, it features full-time quattro four-wheel-drive as standard, with an asymmetric 40:60 front/rear torque default distribution which can use its intelligent system to automatically apportion up to 100% torque to the rear axle or up to 80% to the front axle, depending on the driving conditions. The final drives both use Audi's Electronic Differential Lock (EDL). Part of the Bosch ESP 8.0 Electronic Stability Programme (ESP), this electronically monitors the speed of each individual wheel and applies the brake to just one wheel on an axle which it sense has lost traction, rather than locking the differential in a traditional method, so it can transfer torque to whichever wheel it deems still to have traction - a wheel is marked as having lost traction when the system senses that it is rotating faster than its opposite number by a certain amount. Clever, eh?
Minichamps' 1/43 model in metallic blue captures the RS6 Avant's aggressive yet understated road presence with fantastic attention to detail!
Tags: Vehicles, quattro 30th Anniversary
---