As you may know, Toy Collector went to the amazing Houten NAMAC fair in the Netherlands this past weekend. And we've got the pics to prove it!
'  
'  
'  
'  
First, we stopped off to visit Henri at www.TinyToyCars.com, which was a great way to start the trip off - there's more about our visit to him to come, but for now, here's Henri and some of my helpers in the shop, which is a veritable Aladdin's cave of diecast!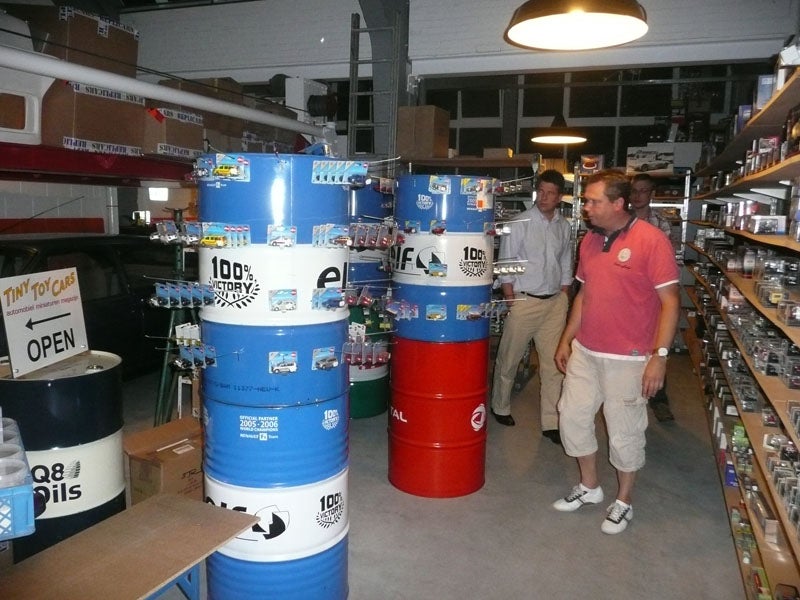 '  
The next morning, we got to the venue nice and early and set up our stand. Our very cool huge billboard backdrop did raise a few eyebrows when we were setting it up!
'  
'  
The event was well-attended, although we were told by our member jclevering who came with us that it had been bigger - this one was taking place during peak holiday season, however, so some collectors and dealers were likely on vacation.
'  
'  
But enough photos of attendees - here's what you want to see: all the great stuff that was there!
'  
Corgi, Dinky and more!
'  
Next door was lots of great white metal goodness!
'  
Setting out the trucks!
'  
And the Lion-Car trucks. And the very cool tinplate Miura, Peugeot 402 and more!
'  
Lots of Siku!
'  
Spare parts & customising accessories galore for any truck you care to name!
'  
Blurry Bburago! (Sorry about that! I must not have been holding the camera straight!)
'  
Fire Engine specialist. There were quite a lot of stalls that had one main theme, like this one.
'  
Pink Teleguide Citroen DS, anyone? Or how about some Buby, a Spot-On or a Dinky or two?
'  
Solido, Nacoral and tinplate! Gorgeous!
'  
Matchbox, Dinky, Siku, Corgi... take your pick!
'  
'  
Construction was another highly popular subject.
'  
Lots'   of high-detail 1/18 scale models too, including Kyosho and Norev
'  
And so were big, modern trucks like these from WSI.
'  
Packing up some Porsches at the end of the day!
'  
- LaToya
'  
Tags: Vehicles
---