Peugeot introduced it's 205 in 1983. It replaced the 104, of which no small scale examples exist as far as I am aware and they made 5.3 million units of the 205 up until 1999. For quite some time before, Peugeot was strugling to make a replacement. It's final replacement, the 206, was like it's predecessor quite popular with the public and miniature car makers. The 206 would be made up to 2012 although it's replacement, the 207, would be introduced in 2006 already and be retired in 2012 as well. The 206 would be sold in greater numbers than the 205, being produced 7.2 million times. The 207 however could never reach this popularity and only sold 2.5 million units.
As said in the introduction, the 206 was quite popular with toy makers, no doubt helped by it's succes as a rally car, the 206 WRC which won the World Rally Championship.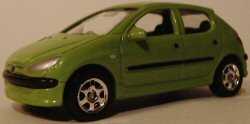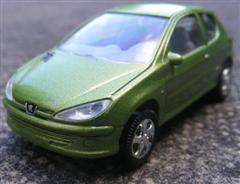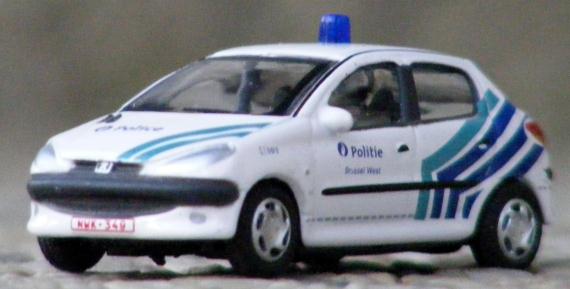 The 206 made by Welly (left top), Norev (left right) and Hongwell (1:72, below) The stock version was made by Majorette as well.
A convertible version of the 206 was also introduced and faithfully reproduced in small scale: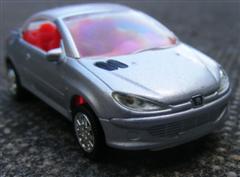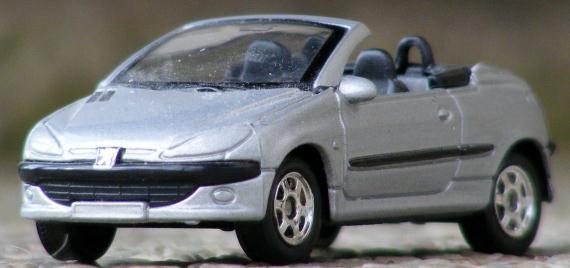 Norev (left), Welly (right)
The most produced version however was the rally car. The WRC version was even recreated in different versions, representing the real cars evolution as well.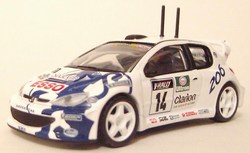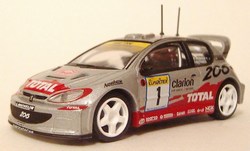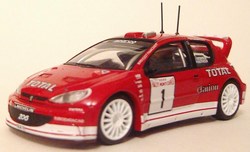 Three different versions of the rather excellent 1:64 rally car maker CM's from Japan.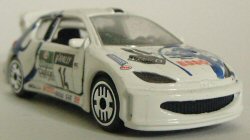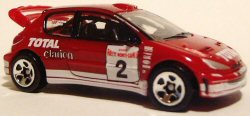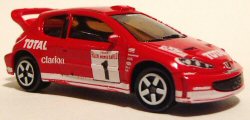 Peugeot 206 WRC as done by Guisval (left) Hot Wheels (centre) and Majorette (right)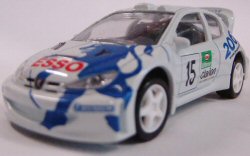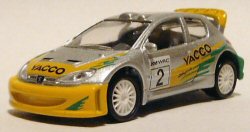 2 different versions done by Norev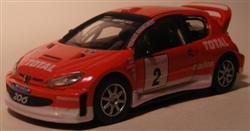 Peugeot 206 WRC as done by Realtoy (left) Edocar (centre) and Hongwell (1:72, right)
I believe this overview not to be complete. Do leave feedback if I left out some. Thanks!
Tags: Vehicles, Tales of Toy Cars
---