After my recent blog about the Peugeot 206, today the iconic 205. The 205 was introduced in 1983 as the replacement for the not so succesfull 104 and soldiered on up to 1999. This succesful car was build 5.3 million units and was finally succeeded by the 206. The 205 being so iconic was made by many many companies in small scale. It's succes in rallies added to that.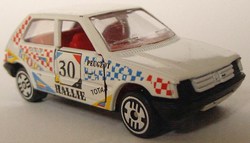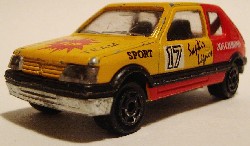 (left: Guisval, right: Majorette)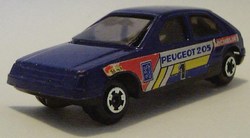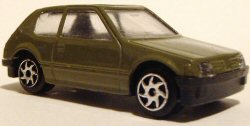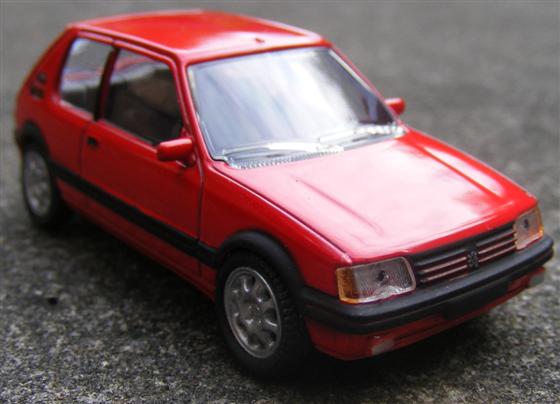 (from left to right: Mira, unknown (Faie?) and Norev (GTI-version))
The 205 in it's stock version was made by quite a number of companies like Guiloy, Guisval and Mira of Spain but also Majorette and Norev of France. The green car which has no manufacturer identified is presumably from Faie, and is supposedly a casting made for Norev but hardly sold as such. The red Norev is one of their current range of cars called Retro and depicts the iconic GTI-version.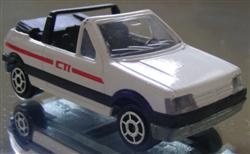 A convertible version valled CTI was made both in real life as in small scale. The pictured version is by Majorette, though SIKU of Germany also made a version.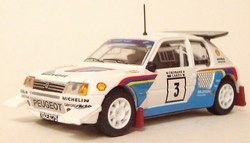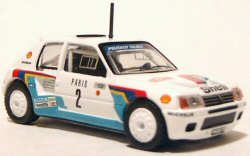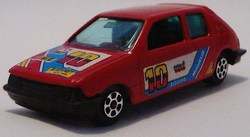 (from left to right: two versions of CM's; Peugeot 205 Evo2, right a T16 and at the right a Guiloy T16.)
The 205 participated in rallies and rally raids (Paris-Dakar) and was quite succesfull there. Version of the rally car were made by CM's, Matchbox and Hot Wheels.
Tags: Vehicles, Tales of Toy Cars
---