Pedal Car collecting is a passion I hold dearly in my hands.
Pedalmania will try to share Pictures and stories over the next few blogs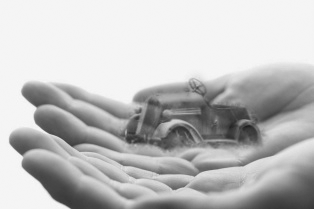 1917 saw the first mass produced pedal car manufactured by a company called Cyclops.
Before this time Australian children had to rely on mostly imported pedal cars, mainly from the English firm Lines Bros.
There were of course pedal cars available in the "Do it yourself form" or by small independent companies.
Cyclops rapidly progressed into a Australia's largest Pedal Car Manufacturer,

by the 1930's were joined by another company "Peerless"
By the late 1940's Cyclops and Peerless were household names and with the demise of the Peerless company in 1951, Cyclops virtually had the monopoly on Pedal cars, scooters and the ever reliable Dinky. It was during the 50's until the 70's that made Cyclops an Australian icon, for ask any child from any era, and they will say they grew up with a Cyclops!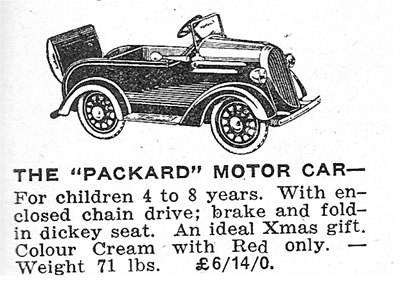 Whilst Cyclops and Peerless were rivals they produced model similar
to each other as shown in the two Pre-War examples.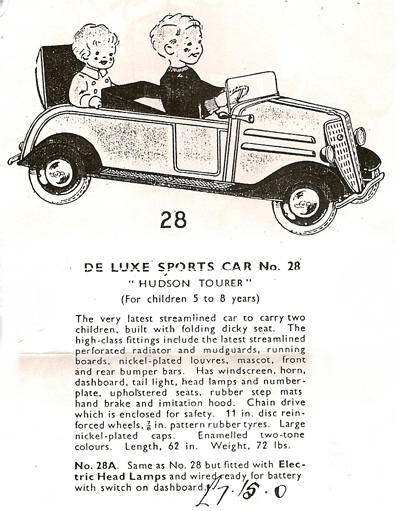 There are many little known Pedal car manufactures and we will continue research so that we can eventually recognize them. Pedalmania continues to research into the many makes and models of pedal cars that exist today.
If you have any knowledge or old photos we would like to hear from you. or to see more visit us at Pedalmania

Holden Pedal Cars
In 1944 the Labor Government's conviction was that the Australian automotive industry take the next step in producing a local car manufacturer and also seen as a step forward in our national defence capabilities but first why not make a pedal car!
Tags: Vehicles, Other Stuff
---