As usual, Revell Europe had a dazzling display of models and hobby products. This is always one stand where you need to take multiple pics and as in previous years, I'll be posting about their stuff in separate blog posts as there's so much of it. Let's start with the vehicle kits...
Award-winning Citroen 2CV Charleston



And another award-winner, the classic London Bus in huge 1/24 scale.


Sticking with the London theme, and in the same scale as the bus, the equally-classic London Taxi:


And in close-up:


Two upcoming releases, the 1964 Mini Cooper and 2010 Camaro SS


The Mini is completely new tooling - it'll be interesting to see how it compares to Tamiya's venerable Cooper kit and the many others out there already.
The huge 1/12 2010 Shelby GT500, already seen in the US. Revell's other big news is that the European operation has been acquired by Hobbico of Illinois, who already own Revell US, hence we should be seeing far more by way of shared tooling and product appearing in both American and Euro ranges.


Classic Euro-trucks were represented by the Krupp Titan SWL80 in 1/24, out any moment now!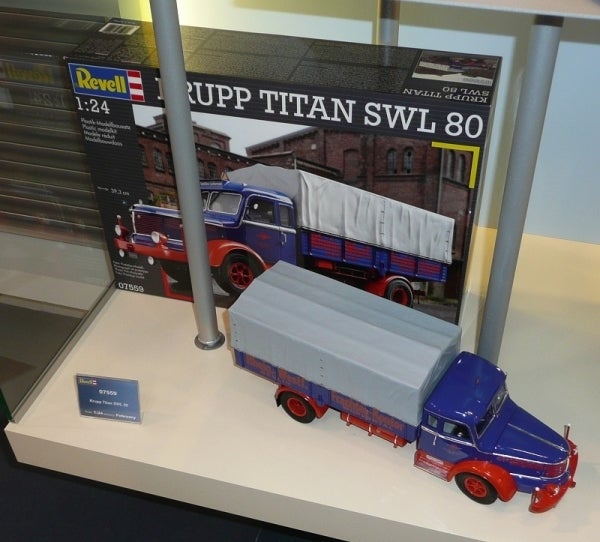 A number of very cool Ferrari releases coming up: the 512TR successor to the Testarossa, arriving June, and the vintage 250GT SWB Berlinetta arriving August.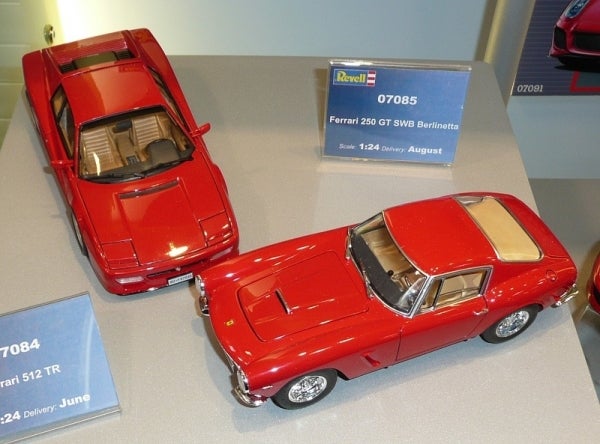 They'll be joined by the 599GTO in July and the SuperAmerica Aperta open-top in September. Both are all-new tooling.
Mercedes were well-represented too, with this upcoming two-in-one gullwing set, featuring the SLS AMG and 300SLR, released in August.

The Krupp wasn't the only truck on display, though - US semis were also well represented:
Kenworth Dump Truck arrives in October.



2010 International Lone Star will be on shelves earlier, in March.
















Tags: Nuremberg Toy Fair, Kits
---