Here's something very new from Corgi - a three-inch (that's 1/64 scale-ish) range of toys!
Of course everybody remembers Corgi Juniors, but they've been history for quite some time and Corgi has been focusing on the collector market. Now, however, they've decided to move back into the small-scale toy market with a new range including models, playsets and multi-packs designed to compete with supermarket-sold stuff like Hot Wheels, Realtoy etc.
Most of the models are trucks, military or construction, with a few tractors etc thrown in. There are only a couple of cars for now (a Mini and a London Taxi) although most of the castings are licensed. The toys have been designed to be chunky and feel heavy and high-quality, and so they have thicker axles and more realistic wheels than some counterparts. There are also trailers with boats etc. Here's a look at what's in the range...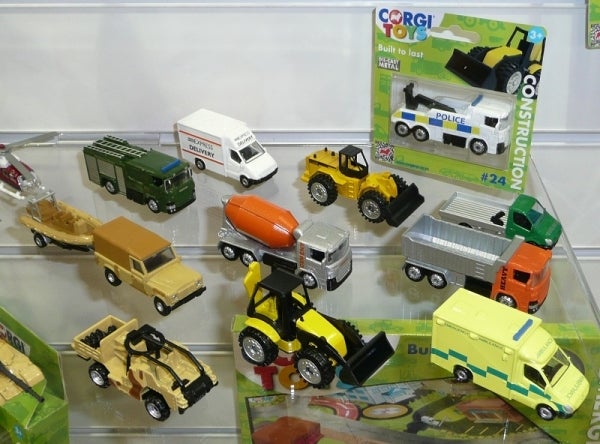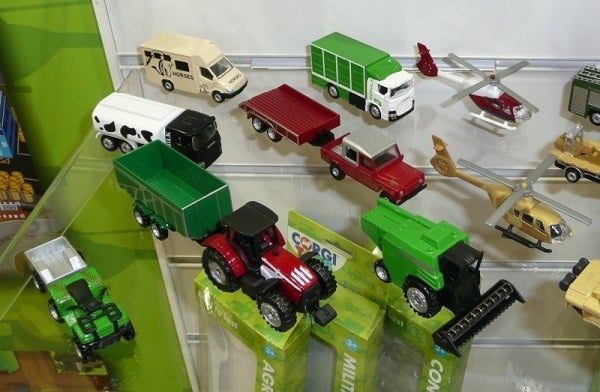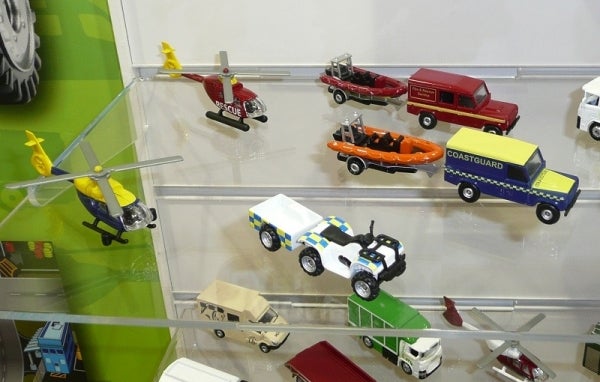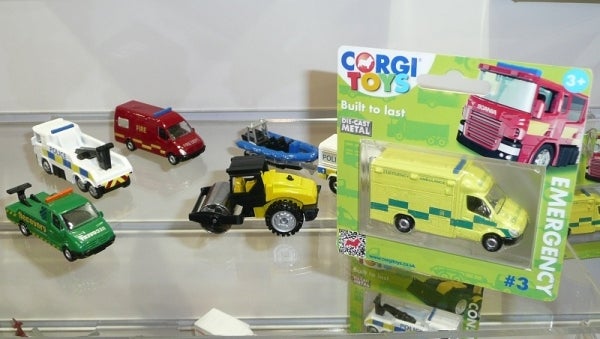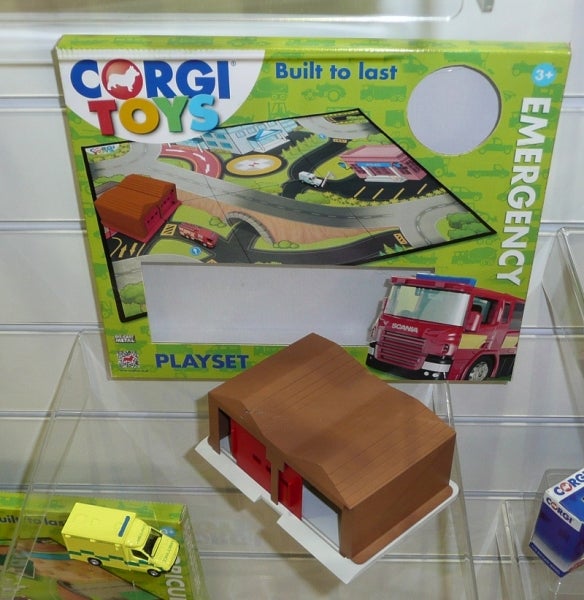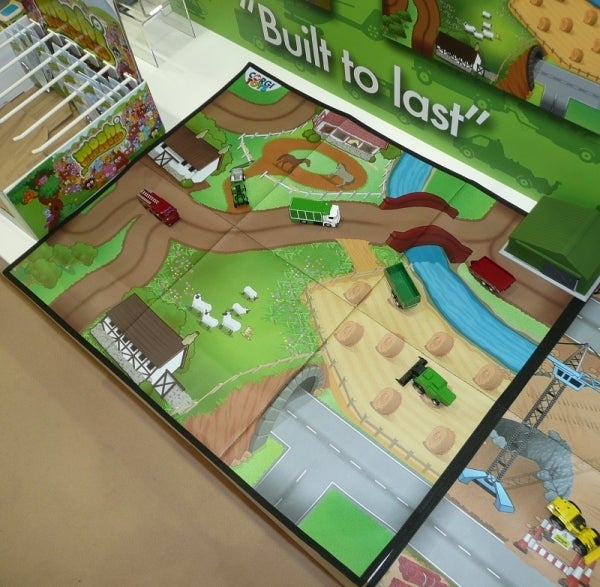 Here's the Mercedes Ambulance up-close. This is a sample with nothing on the baseplate; they'll be marked "Corgi" in the finished versions.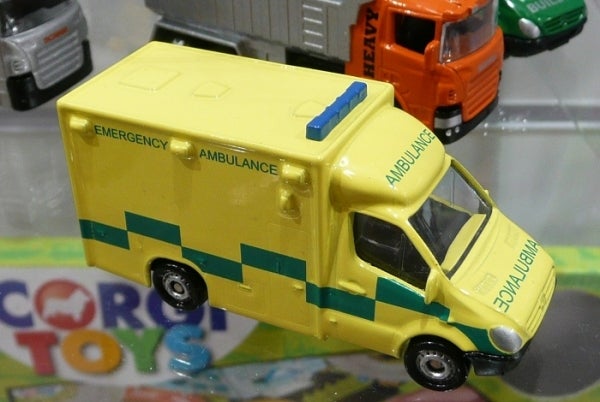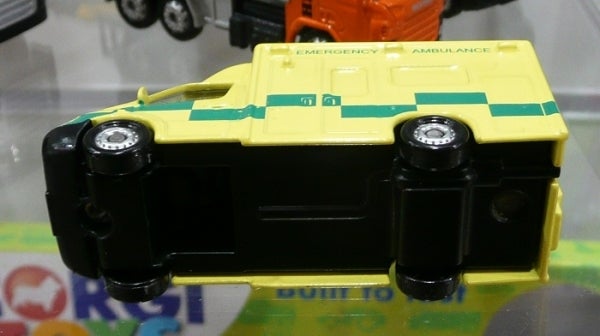 Tags: Corgi, Nuremberg Toy Fair, Vehicles
---