Germany's Schreiber-Bogen had their very impressive paper & card model kits on display. They model every type of vehicle you can think of in their range!
Vans, Motorbikes & Cars (and some buildings and trains!):
The Citroen H Vans were especially nice!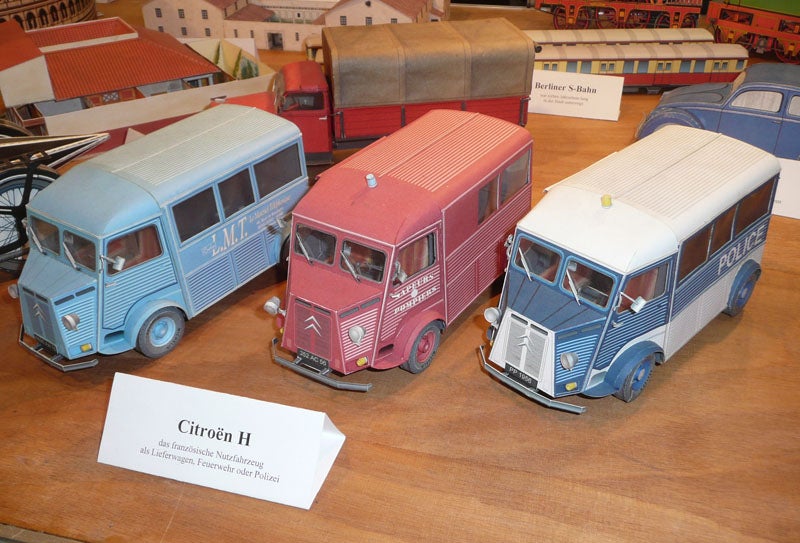 One of the staff was kind enough to give us a closer look at the VW Transporter model:
Aircraft of all sorts too, from the Wright Brothers flyer, to seaplanes to Zeppelins :
Fokker "Spinne" (and the Red Baron...)
Gorgeous De Havilland Dragon Rapide:
Plenty of boats too, from throughout history, including the Titanic and ancient Eggptian vessels!
Sailing Schooner was stunning!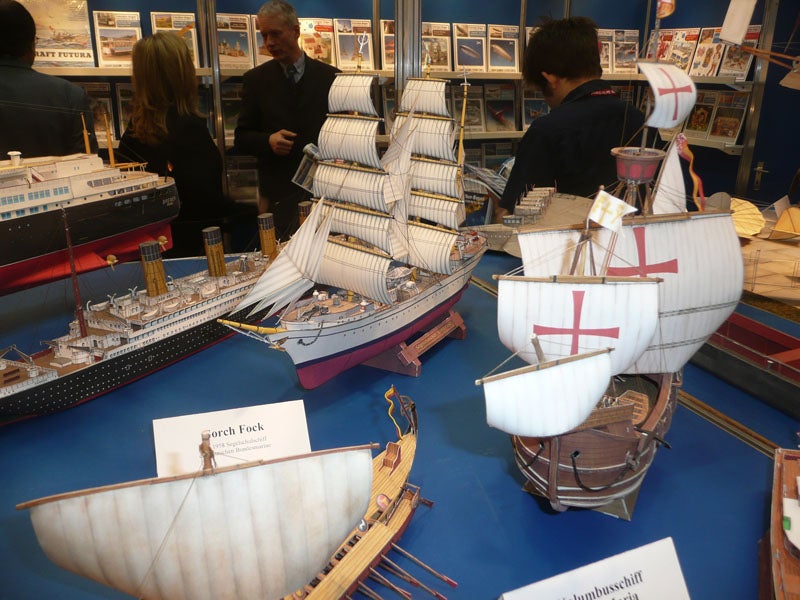 - LaToya
Tags: Aviation, Boats and Ships, Vehicles, Kits, Nuremberg Toy Fair
---