The Tamiya stand was large and impressive. Half dedicated to the R/C stuff, the other half had all the model kits. Like numerous companies exhibiting, Tamiya seem to have figured out that not everyone likes to have to paint their kits, and so they've started offering part-built model ranges. These included these 1/12 exotic cars:
Two variations of the Porsche GT Carrera, a vintage 911 Turbo Jagermeister and a very nice Ferrari GTO were on display.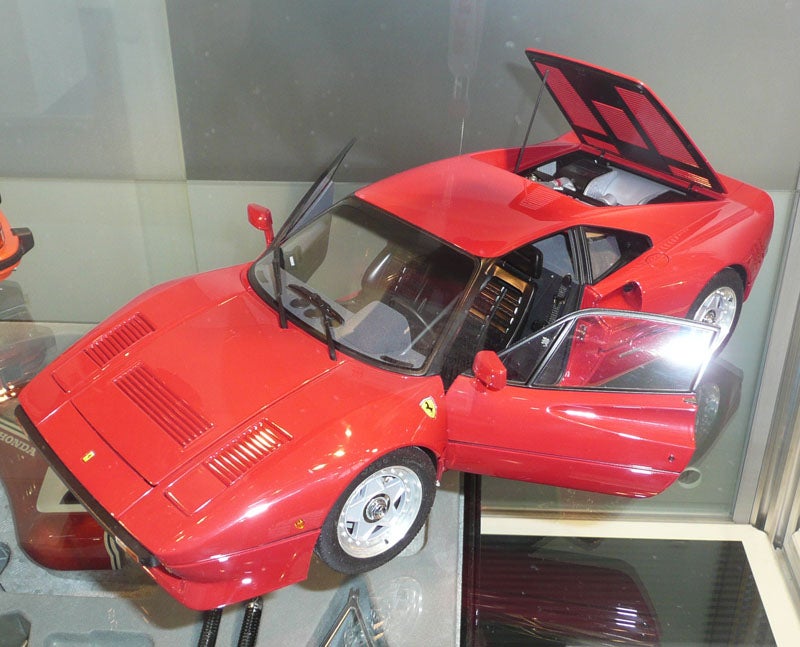 They're doing the same with bikes, including this Honda CB750 Racing Bike, showing how the models will be packaged.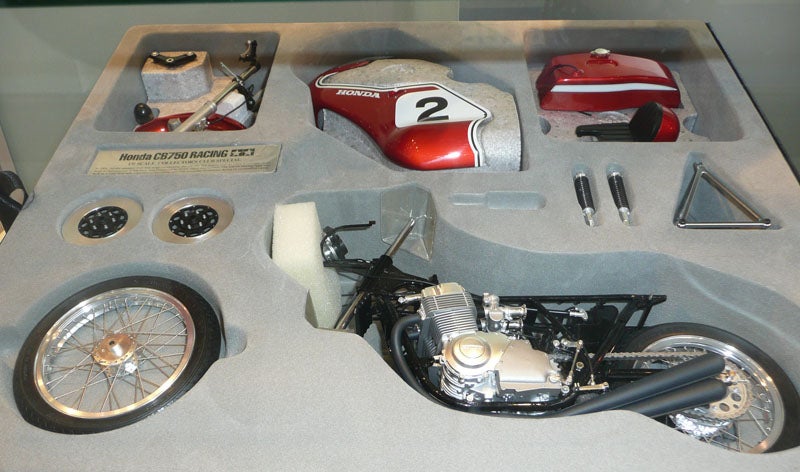 There were plenty of "traditional" kits on display too, though:
Nissan 350Z and 370Z, plus GT-R and Endurance Racers...
Porsche 908 & six-wheeled Tyrell
Ferrari Family, including the F50, F40 and FXX...
Porsches, including the 940, GT Carrera again, and 911s, plus Mercedes McLaren and Lamborghini Countaches...
Subaru Impreza Turbo plus mechanics. So nice I snapped it twice!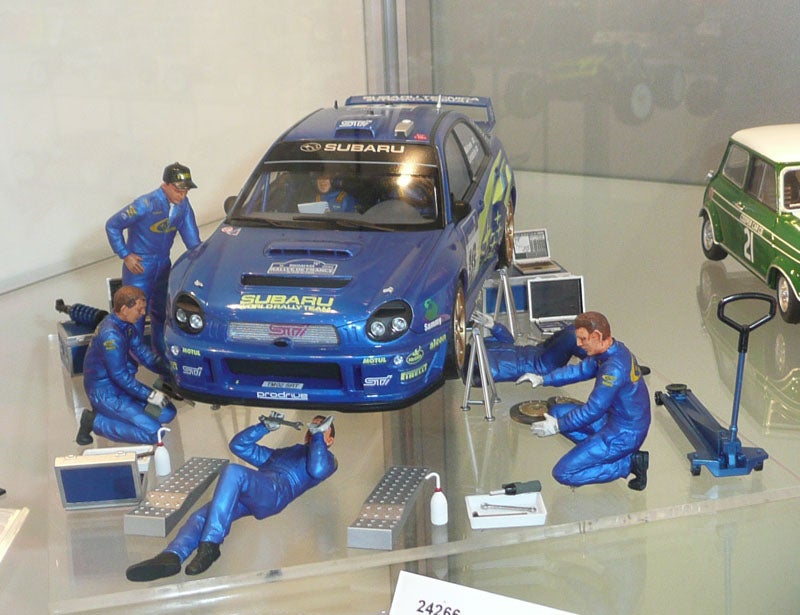 Classics and rally cars, including old and new VW Beetles, classic Mini Cooper, Alpine-Renault and Lotus Europa.
I especially liked the Alpine Renault A110: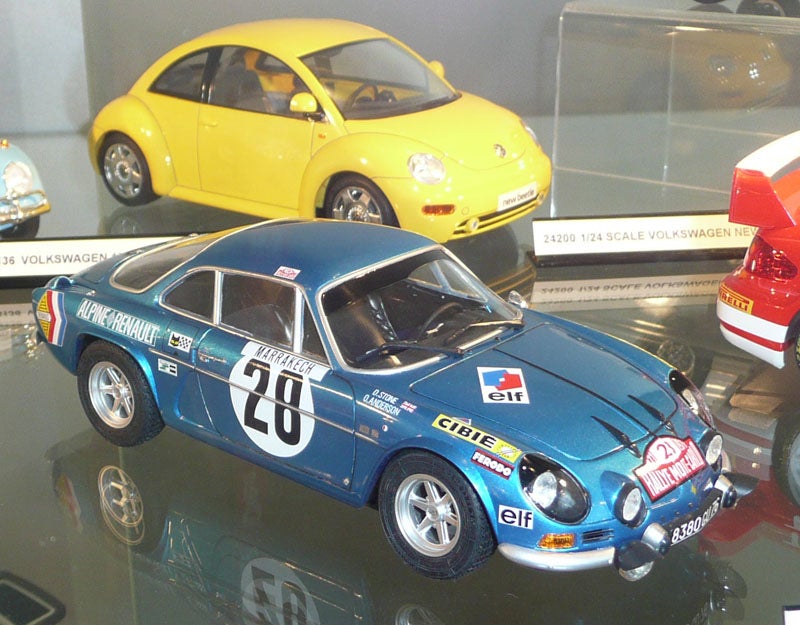 Racing Nissan GT-Rs and Honda NSX
Plenty of bikes were on display too, in 1/12 scale:
...and bigger!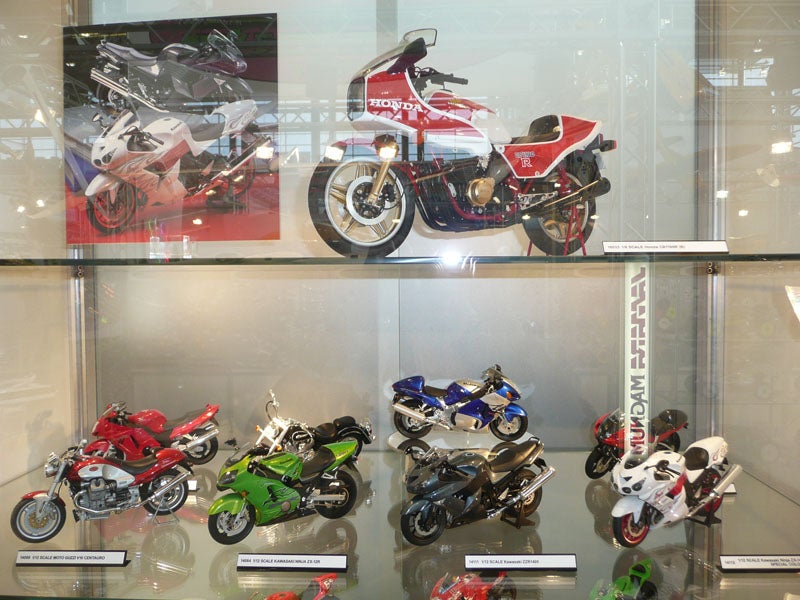 Model plane kit builders aren't being neglected by the company either, in any scale:
The 1/48 WWII & military range was on show as well - it now includes the nice Citroen Traction Avant seen here, which will likely be of interest to car builders too.
And there were also some representatives of Tamiya's ship range too, including these cool warships:
- LaToya
Tags: Aviation, Boats and Ships, Vehicles, Kits, Nuremberg Toy Fair
---