Bad me, I've been slacking on getting these posted!
Here's the impressive array of air-related kits Revell had on show. There was a huge mix of scales and skill levels, plus something for every taste, including a space shuttle and a zeppelin. For some reason, this must be the year of the space shuttle and zeppelin, as several manufacturers seem to be coming out with models of both of them!
Also in common with many other manufacturers, Revell is tyring to lure in new, younger clientelle with easier-to-make snap-together kits and models that come ready-painted (and very nicely painted at that). They're also marking the Battle of Britain anniversary with a special kit set.
Here's all the pics!
On display at the entrance to the Revell stand!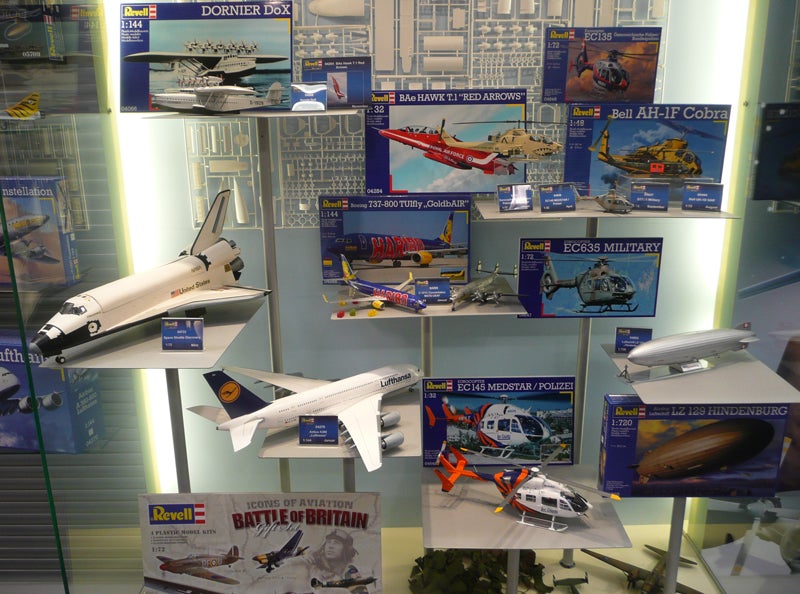 A mixture of everything!
Original Heroes 1:72 Easy-to-Build series: Spitfire, Corsair and Mustang. Coming in June.
More Original Heroes: Hurricane, Focker-Wulfe et al.
Very nice Easy-Kit Boeing 747-400.
Large scale Junkers still in their boxes...
Tornado and other built models
Easy-Kit Concorde, coming soon!
Airbus A380 prototype model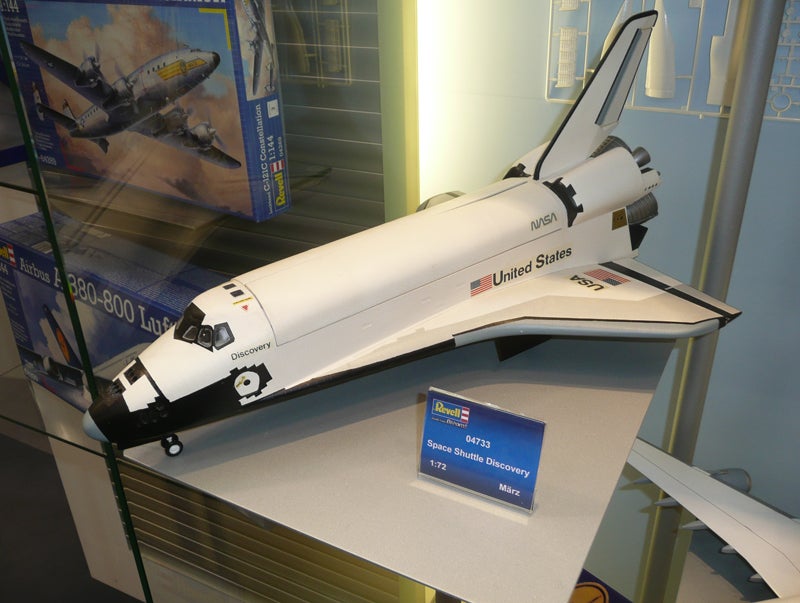 1/72 Space Shuttle Discovery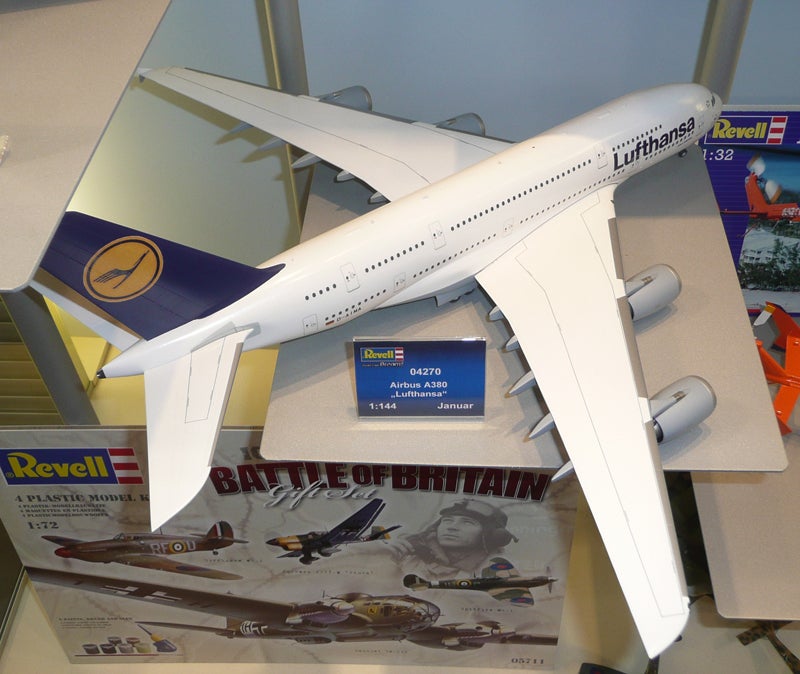 Highly Impressive 1/144 Lufthansa Airbus A380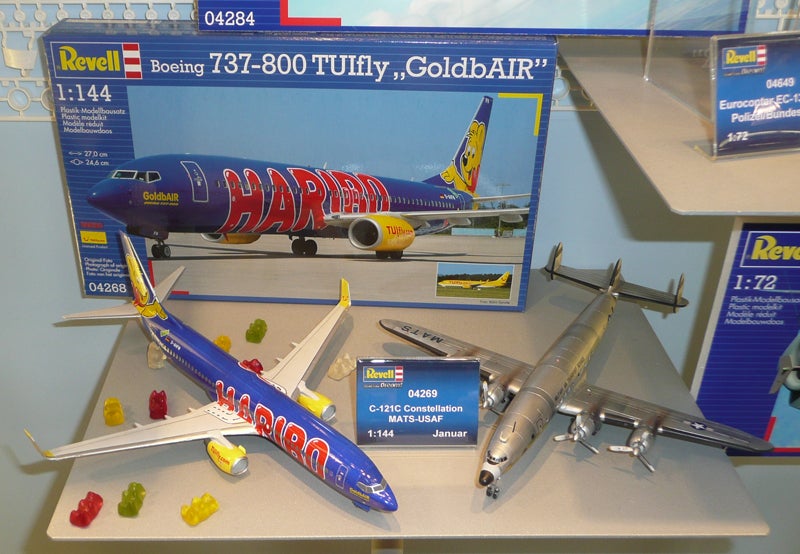 Colourful Haribo-livery Boeing 737 & sleek silver Constellation!
EC635, Bell AH-1F Cobra and other helicopters.
The Hindenberg Zeppelin!
Battle of Britain set.
- LaToya
Tags: Aviation, Kits, Nuremberg Toy Fair, Wings900
---