We've seen lots of new models in this series, but as mentioned previously, this one is a little bit special - because it's from a whole new company. And not a new brand created by an existing company, but a whole new independent model-manufacturer - Automodello.
Automodello is the brainchild of Jim Cowen, who runs online model-shop Diecasm LLC. While sourcing stock, Jim kept coming up with cars that had either never been modelled before or had very few models made of them and decided that the best thing to do would be to create his own company to make models of them in 1/43!
Automodello's first model is the 1962 Griffith (AKA TVR Griffith in the UK).
The Automodello Griffith has the honour of being the first ever Official Model for the prestigious 2010 Desert Classic Concours D'Elegance - 100 will be made with a special commemorative plaque on the plinth.
And they really couldn't have chosen a better model - I've had the opportunity to get up-close-and-personal with a pre-production sample of the Griffith and it is stunning. The wire wheels are some of the finest I have ever seen on a model of this size - better than on some 1/18 models - and the detailing is incredible. The lustre and depth on the paint is also amazing - you can see in the photo above how the writing on the plinth is reflected in the side of the car!
I took the following pics with a flash to highlight the detail - this makes the maroon paint look to be a brighter shade than it really is: for an accurate pic of the colour, see the picture above, but in these following shots, savour the details - you'll note the car even has separate chrome door release handles on the inside!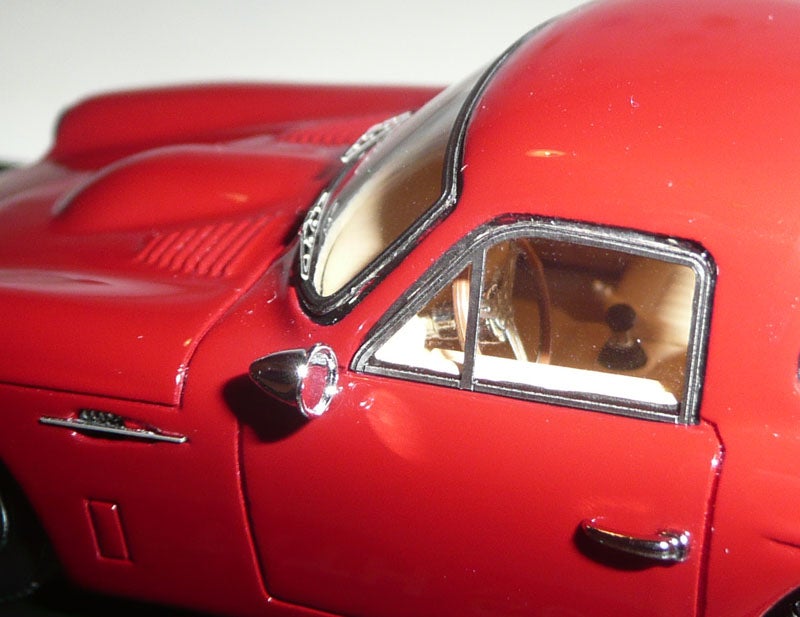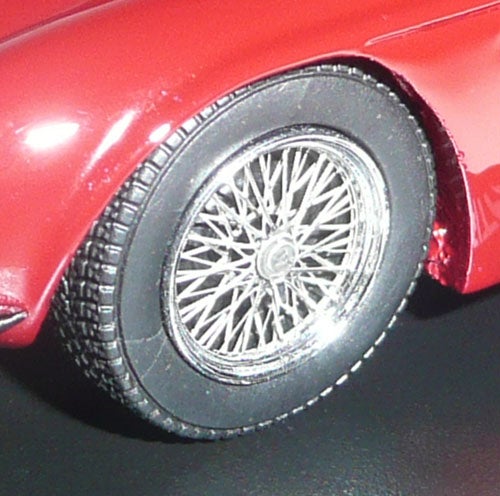 The Griffith comes in maroon or metallic blue. Jim has done a fantastic job and I'm hopeful of getting a longer chat with him very shortly, so stay tuned for more!
- LaToya
Tags: Vehicles, Nuremberg Toy Fair
---