I visited the Majorette stand today and checked out their plans for 2012 - some great stuff coming!
To start with, they've decided to look back to vintage Majorette's quality values, with a range of three-inch featuring opening parts, suspension and extra-quality tampo'd lights and details. They envisage ten models per year with the range split equally between European, Japanese and American subject matter.
Here's some of the pre-pro samples and a flyer with upcoming issues:
There will also be territory-specific Emergency vehicles, with specific liveries for Germany, Italy, France, etc.


And some new gift sets with emergency themes: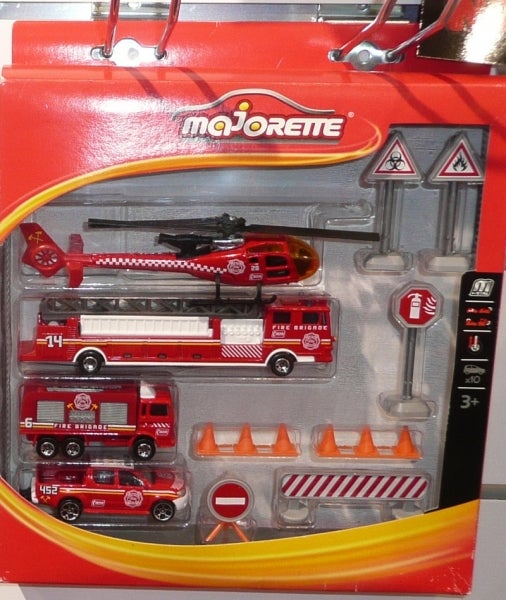 They'll also be continuing their playset garage system; this is all designed to be interlinked so huge structures can be built and cars will actually drive themselves down the ramps.


Of course, there will be new standard models too:

There will also be a range of play-value car-launchers, playmats, a car-shaped carry case that can also launch cars and be used as a toy itself, and a wide range of licensed tie-ins to the upcoming Avengers and Spider-Man movie.












Tags: Nuremberg Toy Fair, Vehicles
---