As usual, there were plenty of high detail discast to drool over on the Kyosho stand. Feast your eyes on these:
Lamborghini Miura in 1/18
Miura/Jota in 1/18
Countaches of various years in 1/18:
Coming up to date, the BMW X6
And Z4 Track Safety Car:
VW Tiguan & Chevy Volt!
Cadillac CTV and classic Ford Mustang
Morgan & Austin-Healey racers:
Lancia 037:
Datsun Z-Fighter & Honda/Acura NSX
Rolls Royce Ghost: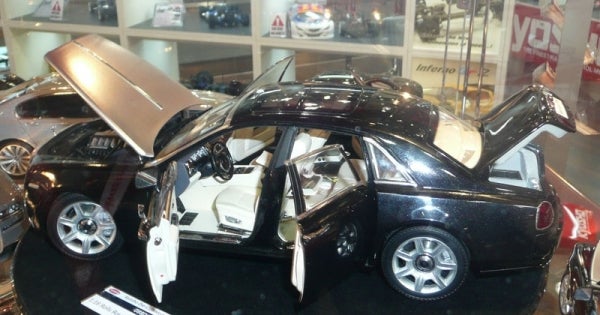 1/43 Japanese classic Skylines!
Small-scale, but high detail, some of Kyosho's 1/64's including Mustangs, Cobras, Pontiac Firebirds, Vipers & Lamborghinis.
And more small-scale Lamborghinis!
Tags: Vehicles, Nuremberg Toy Fair
---