The following article was initially published in September 2002, images by Mark Foster and Doug



Few collectors would have ever placed the models of Zylmex/Zee Toys on par with those of Matchbox. Zylmex began producing diecast cars in the early 1970's and some of their earliest models were in fact direct copies of Matchbox. The quality of the Zylmex castings was usually at a level below that of major manufacturers like Matchbox or Corgi. In the mid-1990's, Zylmex sold all their diecast business to Red Box.

Red Box continued to offer many of the old Zylmex castings and does so even today. At the same time, Red Box began to prepare a series of new castings. These new castings appeared in the late 1990's under the Motor Max brand name. When collectors first say these castings, they were pleased to see a new level of quality, equal to that of Matchbox and Majorette. In addition, Red Box has selected some of the best old Zylmex castings and offered them in new colors and detailed paint. The Lamborghini Diablo #D115 (right) is one of these and with the upgrades, it fits nicely with the new Motor Max models.
The new Motor Max models are numbered in the 6000 range and presently number up to #6061. Most are models also offered by other toy car makers but some like the '61 Corvette Mako Shark and new Honda/Acura NSX have never been done in 1:64. Motor Max models have not yet had the wide distribution of major diecast brands and can be a challenge to find. Smaller variety and discount stores seem to be the best bets although Wal Mart of Canada currently offer Motor Max as their 'in-store' brand.




In the last few years Matchbox has been slipping in the diecast market due to poor product planning dictated by Mattel. A lame effort to establish something called 'Matchboxness' has been touted, supposed to include all the elements that made Matchbox a household name in the 1960's. In fact, Matchbox today is clearly the less-loved step-child of Mattel while Hot Wheels is the golden child. Now, Motor Max has come along with castings that are actually superior to many current Matchbox models. These models have the look and feel of the models Matchbox produced in years past. Even the new Motor Max wheels have a 'Matchbox' look to them and Motor Max models are even sold individually in a 'Matchbox-sized' package. The current Matchbox models for the U.S. include just a handful of cars, focusing instead on planes, boats and commercial vehicles. Motor Max has focused on cars with a few trucks and SUV models. A head-to-head comparison of the Matchbox BMW X5 (right) with the Motor Max BMW X5 (below) quickly shows that Motor Max has 'out-Matchboxed' Matchbox. Many Matchbox collectors consider the new X5, (as shown here) to be the best Matchbox model of 2002
The following is a list of the new Motor Max models in the 6000 range. Some number appear to be still un-used.

#6000


#6001 BMW Z3



#6002 Chevrolette Corvette



#6003 BMW 328 Coupe

#6004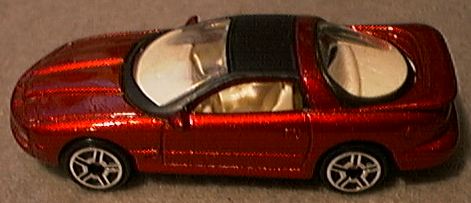 #6005 '99 Pontiac Firebird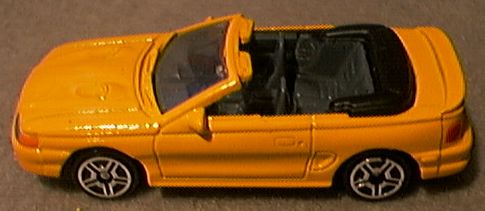 #6006 '98 Ford Mustang cvt.



#6007 Corvette Stingray III


#6008 Corvette Indy


#6009 Mustang Mach III


#6010 Toyota Land Cruiser


#6011 Toyota Celica


#6012 Toyota Supra

#6013


#6014 Toyota Corolla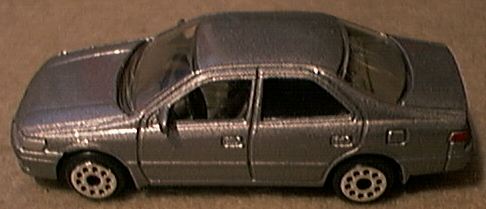 #6015 Toyota Camry


#6016 Chrysler PT Cruiser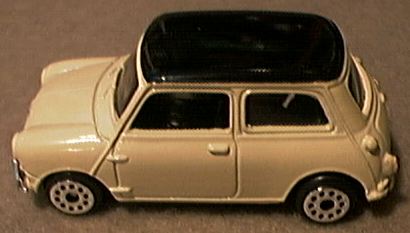 #6017 Mini Cooper (old)


#6018 Porsche Boxter


#6019 Porsche 996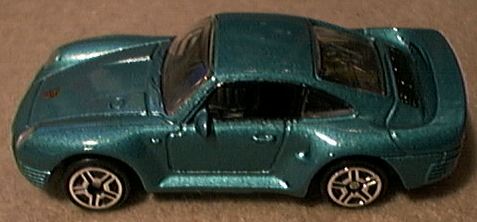 #6020 Porsche 959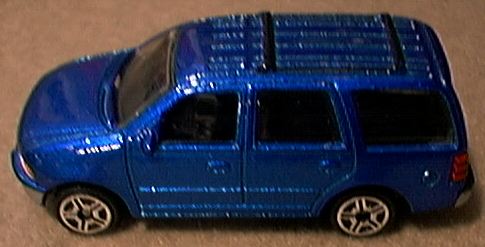 #6021 Ford Expedition


#6022 Toyota Hiace


#6023 Mazda RX-7




#6024 Mazda MX5 Miata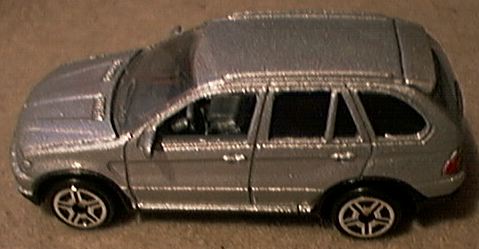 #6025 BMW X5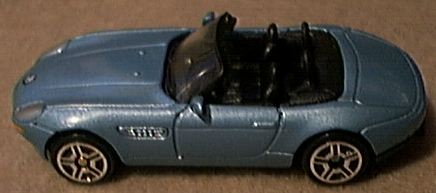 #6026 BMW Z8

#6027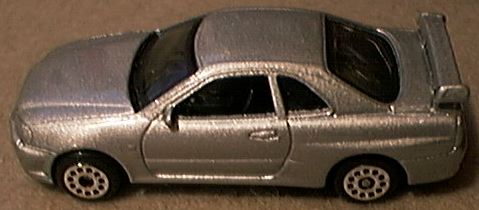 #6028 Nissan Skyline GTS-R


#6029 Nissan 300ZX


#6030 '00 Chevy Suburban


#6031 Chrysler Panel Cruiser

#6032


#6033 School Bus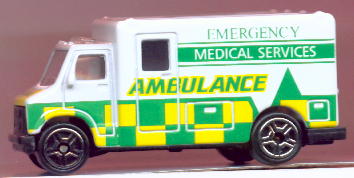 #6034 Ambulance Van


#6035 Step Van Delivery

#6036


#6037 Horse Box

#6038


#6039 Recycling/Trash Truck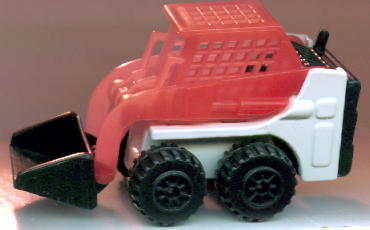 #6040 mini front end loader
#6041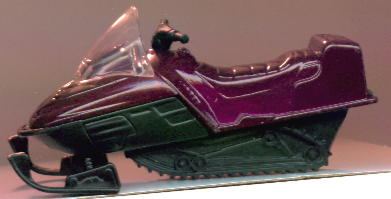 #6042 snowmobil

#6043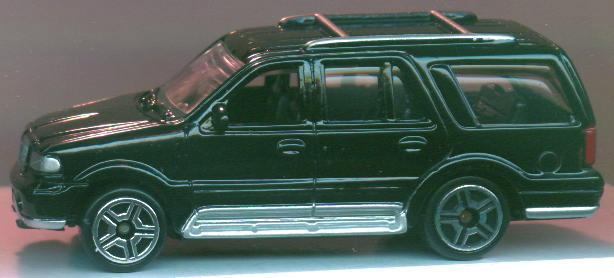 #6044 Lincoln Navigator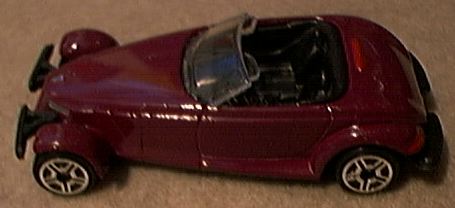 #6045 Plymouth Prowler


#6046 Crown Vic Interceptor


#6047 Pontiac Rageous




#6048 '61 Corvette Mako Shark

#6049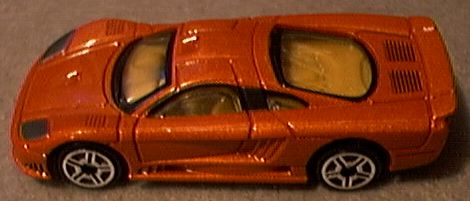 #6050 Saleen S7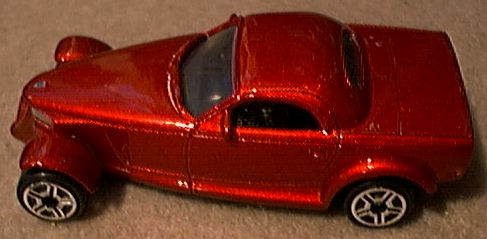 #6051 Chrysler Howler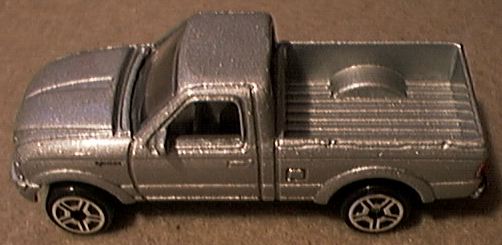 #6052 Ford Ranger

#6053

#6054


#6055 Cherry Picker

#6056




# 6057 '01 Mini Cooper




#6060 Honda Acura NSX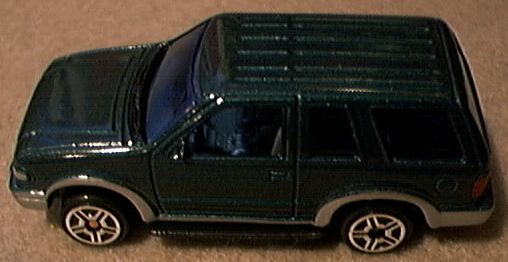 #6061 Ford Explorer
Tags: Vehicles, Tales of Toy Cars
---