The tug Centaur II was built few years ago in Gdansk, Poland. You can spot it in Gdynia harbour, Poland.




Centaur II can be used for towing, piloting, fire extinguishing and assisting the ships in ports and on Baltic sea, also in average ice conditions.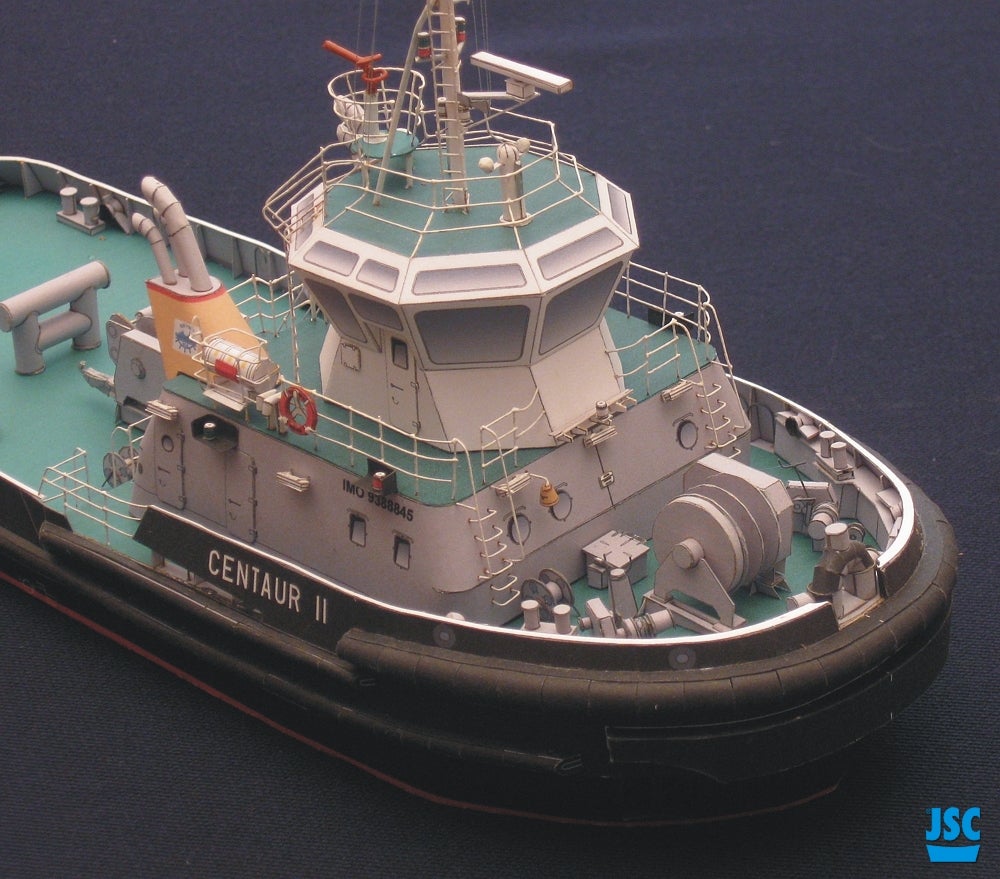 The paper model is to scale 1 : 100. This scale allows model to be very detailed. Just look at the Wheelhouse! It doesn't show in a picture, but in the model there is a coffee mug which you can put on the desk in a wheelhouse :)


Holownik Centaur II zosta…€š zbudowany kilka lat temu w Gda…€žsku. Mo… ¼na go czasem zobaczy"€¡ w gdy…€žskim porcie.
Centaur II jest przeznaczony do holowania, pilotowania, gaszenia po… ¼arów i asystowania statkom w portach i na Ba…€štyku, tak… ¼e w …€ºrednich warunkach lodowych.
Zaprojektowany zosta…€š w skali 1;100. Ta skala pozwala na umieszczenie wielu detali, co wida"€¡ na przyk…€šadzie sterówki. W modelu jest nawet kubek, który mo… ¼na postawi"€¡ na biurku w sterówce!
Tags: Boats and Ships, Kits
---