Star Wars toys are a staple of our monthly toy auction at Aston's Auctioneers, with Kenner and Palitoy figures and ships always being popular. This month, however, we have some different vintage Star Wars toys to show you…
Lot 128 includes two 1983 Acamas Toys costumes, Darth Vader and a Stormtrooper, which are still boxed and unworn.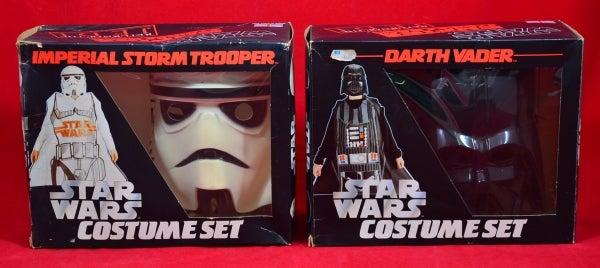 Lot 130 is a classic Don Post Darth Vader helmet. This one is particularly interesting, as it's a rare first issue from 1977 and still has its sticker attached on the inside.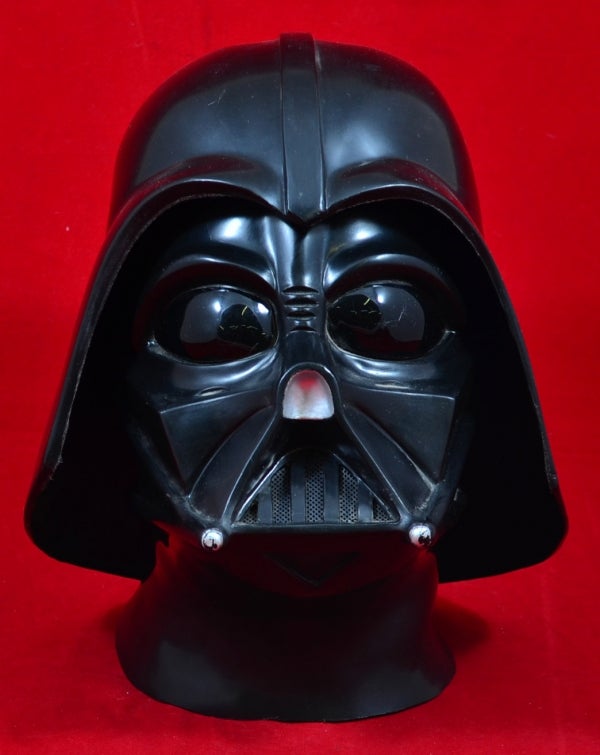 Lot 135 is another item from Don Post, a full size latex Admiral Ackbar mask, released in the 1980s.
Lot 139 includes lots of masks! Mostly by Cesar and Ben Cooper, it's great to see so many of these have survived with their tags intact.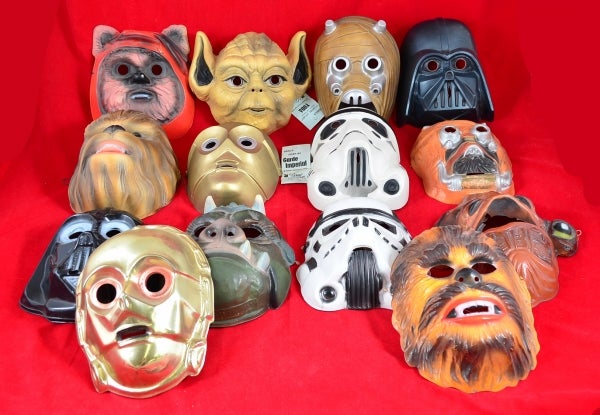 Lot 155 is a boxed Palitoy Talking R2-D2. This item was exclusive to Palitoy, so was only released in the UK and can be sought after by collectors.
Lot 157 includes a Darth Vader figure carrying case which still has its original colour insert. This one is a first issue, and still has its mail-away shipping box.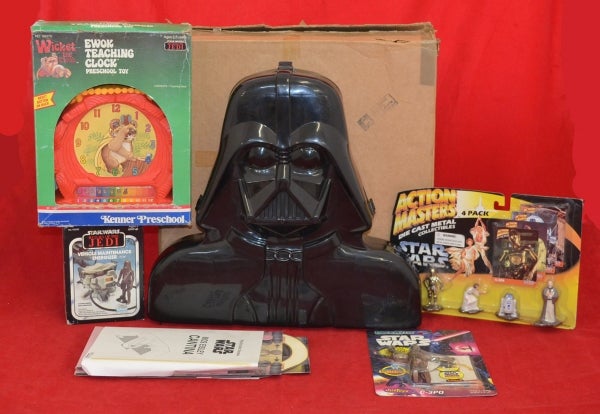 Last of all, lot 158 includes some ARII Space Convoy model kits. These Japanese bootleg toys feature some great box art, with creatures looking very suspiciously like Star Wars characters – but with claws! These are very hard to find, and even a recent reboot of these kits are demanding a high price on the collectors market.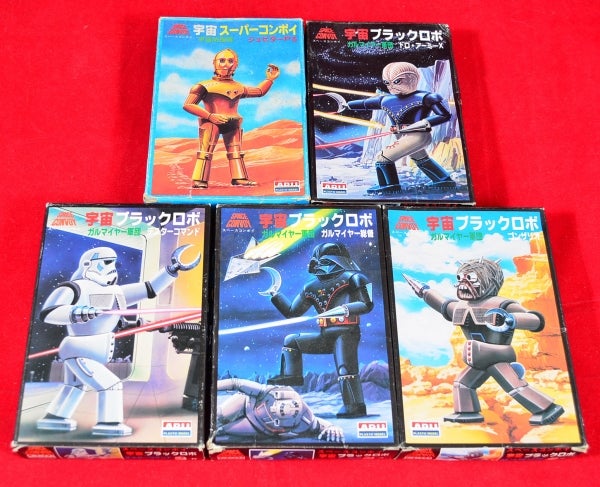 Take a look at our catalogue for the auction on Saturday 14th September for more similar items, as well as a whole host of other toys.
By Kayleigh Francis
Tags: Props Costumes and Weapons, Kits
---