This Year, Hot Wheels announced a slightly more High End diecast series of film cars. There are a couple of batches.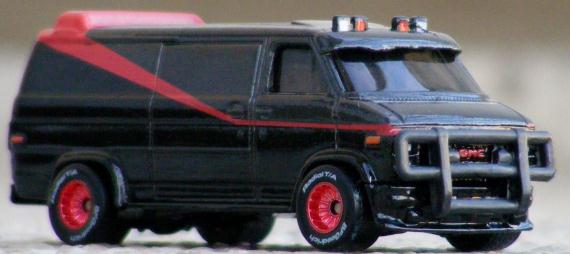 The A-Team van from the regular series was modificed to include a metal base, slightly better looking wheels with rubber tyres and a slightly better paint job.

KITT also received a slightly better interior, next to the better looking wheels.
There are a lot more vehicles in the series, but to date I just found these and a Batman-vehicle which I did not buy.
Tags: Vehicles, Tales of Toy Cars
---