At the recent fair in Houten I as finally able to find 2 cars I was looking for for some time. I knew they existed thanks to the excellent site of Sini (www.sinicars.at). The problem is that the ones I found used to be much bigger then I normally collect, though I knew they are supposed to be 1:64ish scale.
But then I saw them and I knew they were the ones.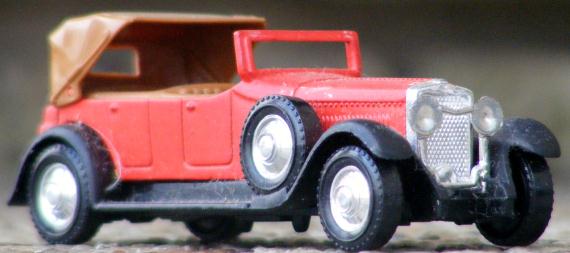 Guisval's 1926 Hispano-Suiza H6B
As you can see they are slightly worn, so they are a bit of a barnfind ;-)
This one I got for 2 euro, the next one for 3. It is in slightly better condition:

Guisval - 1939 Delahaye 135M
My question though is: How many are there in these series?
Tags: Vehicles, Tales of Toy Cars
---