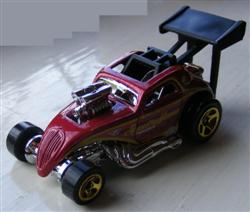 The current Fiat 500 is a cute citycar with a design that is reminiscent of the Nuovo 500 of 1957. That it was introduced 50 years after the birth of the Nuovo 500 is interesting, though it is based on a concept car of 2004. The Nuovo 500 of 1957 was called Nuovo (New in Italian) as there was a 1936 car called 500 as well.
This 1936 car, nicknamed Topolino (Little mouse in Italian) was done by Hot Wheels as a dragster (pictured left), but not by any other manufacturer in this scale (as far as I know).
The 1957 car was done by at least three manufacturers. Kyosho, MicroChamps and Kinsmart. MicroChamps made 2 versions of the one: One with an open convertible roof and one with a closed roof. Kyosho made the Nuovo 500 in a series of Fiat and Lancia cars and is quite rare nowadays. Picture below, from left to right: Kinsmart, Microchamps and Kyosho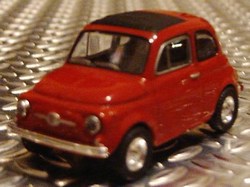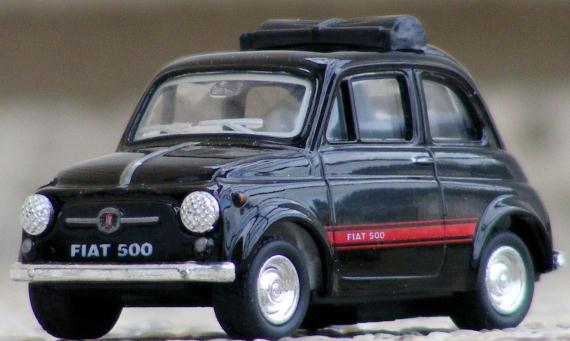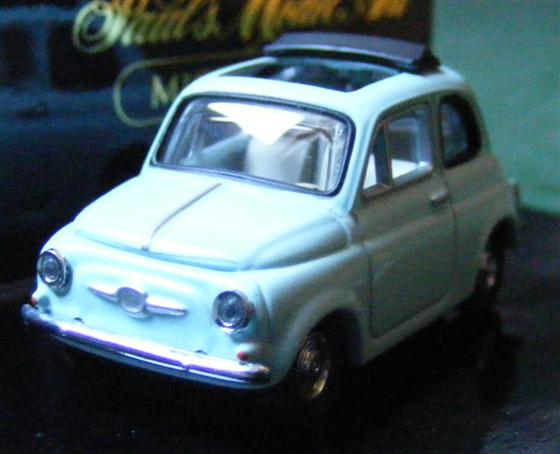 In 2007 a new new 500 was introduced, the type 312. It is quite popular with toy car makers but also the generic public. It spawned different versions of it and even a line of cars, with cars like the 500L.
Norev was one of the first to offer the 500 as they sold a set of 4 through Fiat dealerships. I selected a version that was made as a promotional for a company (note the sunroof):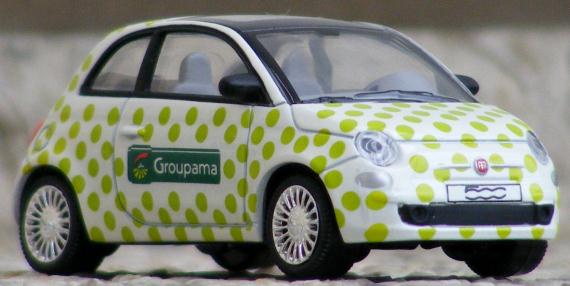 Majorette soon followed suit, but with a version without sunroof: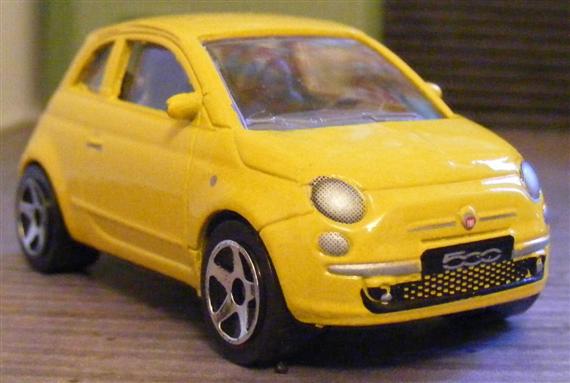 Norev also offers a 500 convertible: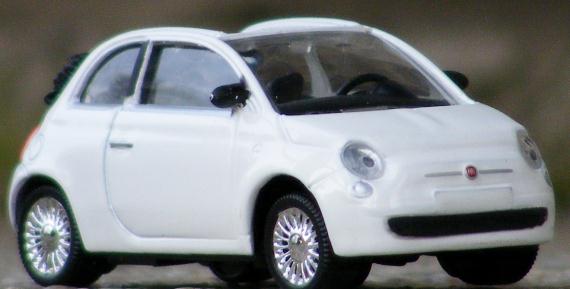 MiniChamps offered a rather detailed version in their short lived 1:64 line:
Tomica recently jumped the bandwagon with a rather disappointing version, as the rear windows are cast solid: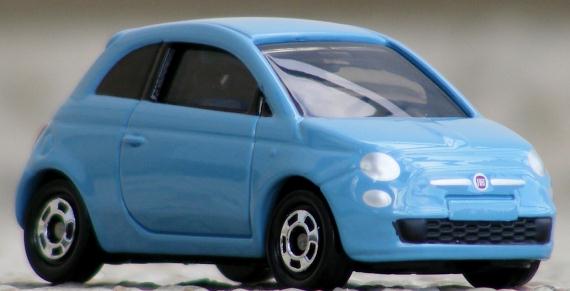 Rather surprising, an Abarth version was made of the Fiat 500 and this was rendered in small scale as well, like this Abarth 500: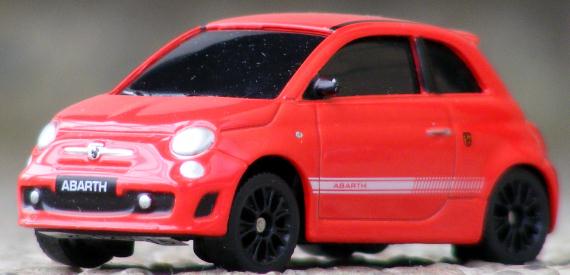 Motorama did a Abarth 500 Assetto Corse from Motorama:
Motorama did the special version Abarth 695 Tributo Ferrari as well: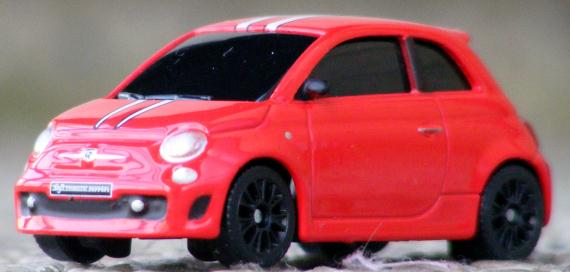 The same car was also rendered by Mondo Motors: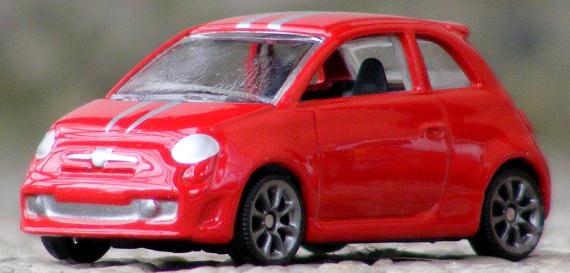 Welly announced it would do the Fiat 500L as well.
Tags: Vehicles, Tales of Toy Cars
---