I posted on the subject of Chinese cars before, this time I got some cars from a Chinese source made for the 15th anniversary of Foton. I found a website of the manufacturer, but forgot to bookmark it. Maybe somebody can help me in finding the manufacturer.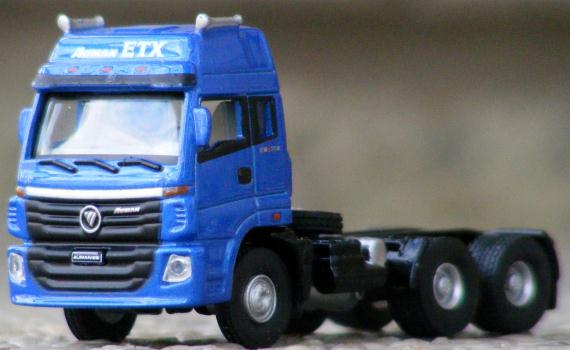 I am not sure if this truck is actually part of the set I bought, because the manufacterers website showed it with only passenger cars. However, I am pretty happy with this Foton Auman ETX truck, build with Mercedes-Benz technology I understand.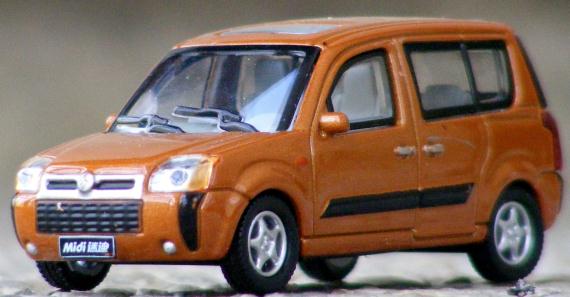 The second car is this Foton Midi. From what I can see this car has a 1.6 diesel engine. It looks to me like a previous generation Citroën Berlingo/Peugeot Partner.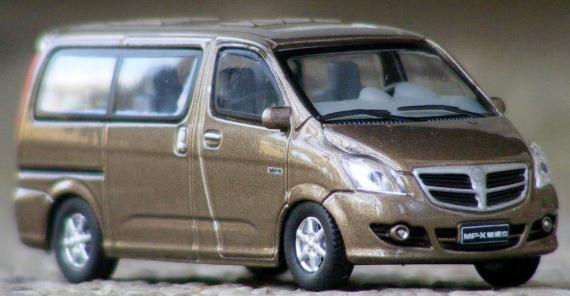 The last one in the set was this Foton MP-X. To me it looks like a Hyundai or possibly a Toyota.
The cars came in a single display box, so all cars were presented together. The box has an inlay with Chinese characters, which unfortunately is unreadable to me. The cars are nicely detailed, the wheels have rubber tyres and crisply painted details. No text is found on the box or on the cars to provide me help in finding the manufacturers name.
Tags: Vehicles, Tales of Toy Cars
---