I just got these two nice early Corgi Juniors, the Aston Martin DB6 and Ford Transit Martin Walter Caravan Conversion: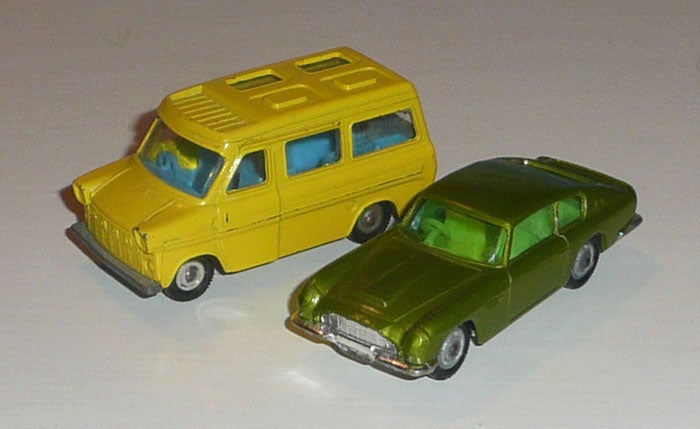 Both of them date from the period of the changeover from the Husky to Corgi Juniors names and have the baseplates with the Husky logo removed, but before the Corgi Jrs. one had been added to the moulds, so they just got the paper stickers:
The Aston still has its decal label. Unfortunately, this is missing from the Ford, save for a little bit of sticker residue:
Here it is with a Husky version for comparison:

They also decided to save costs by not painting the rear door!
---