The DTM started out in the eighties, but the first scale models in small scale seem to have come much later, with the class 1 regulations. This started in 1993
Mercedes-Benz 190 Evo 2 (MicroChamps)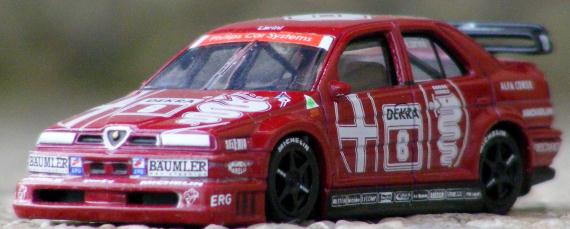 Alfa Romeo 155 V6 Ti (MicroChamps)

Opel Calibra V6 (MicroChamps)
The cost spiralled and the manufacturers thought that making the series more international would appeal to a broader audience. So in 1995 some international races were added in a seperate ITC. DTM would dissapear for 1996.

Mercedes-Benz C-Class V6 (MicroChamps)

Opel Calibra V6 (1996 ITC version) (MicroChamps)

Alfa Romeo 155 V6 Ti (1996 ITC version) (Kyosho)
Unfortunately, this did not work and the series dies in 1996.
The idea never seemed quite dead. Opel shoed a concept car in 1998. Ironically, the Astra Coupe DTM has not been made in small scale.
From the original series though, the Audi was made as a small scale version, but without racing livery. It was sold by Edocar, but made by relatively unknown Loyal Bright
Audi TT DTM (Edocar)
The 2000 Mercedes-Benz CLK DTM was not made, but Kyosho made this 2003 version: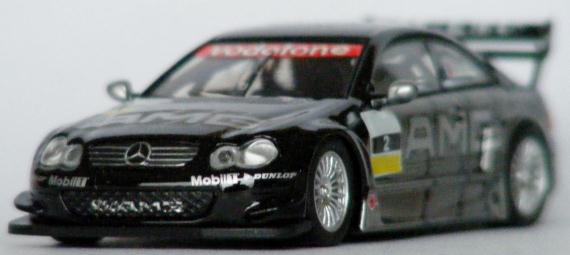 Mercedes-Benz CLK AMG (2003) (Kyosho)
For 2004 the regulations changed

Mercedes-Benz C-Class AMG (Norev)
The 2nd Audi was the 2004 version of the A4: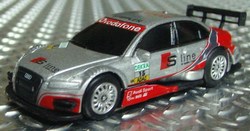 Audi A4 Abt (Newray)
Followed by the 2011 version
Audi A4 Abt (Minichamps)
Which was followed by new entry for 2012 (and eventual winner) BMW:

BMW M3 DTM (unknown)
If you have any additions, please let me know!
Tags: Vehicles, Tales of Toy Cars
---