I have been working on the cabs for the Dinky 25v Bedford Refuse truck. This cab was used for a number of different models and I have discovered, I am sure not for the first time, that there are some significant casting changes. Mostly in the rear section. The front end is different where the bumper ends. Look at the photos and you will see what I mean.
'  
'  
Also there are some extensions to the base support ribs in the later casting. Also the stubs at the wheel axle points where they enter the chassis are thicker and stronger. The gas tank has the top filled in flush with the frame too on the later model. There are a few more differences. See if you can pick them out.
Diecast Toyguy. Forum Moderator, Diecast Vehicles and Dinkytoysblog
'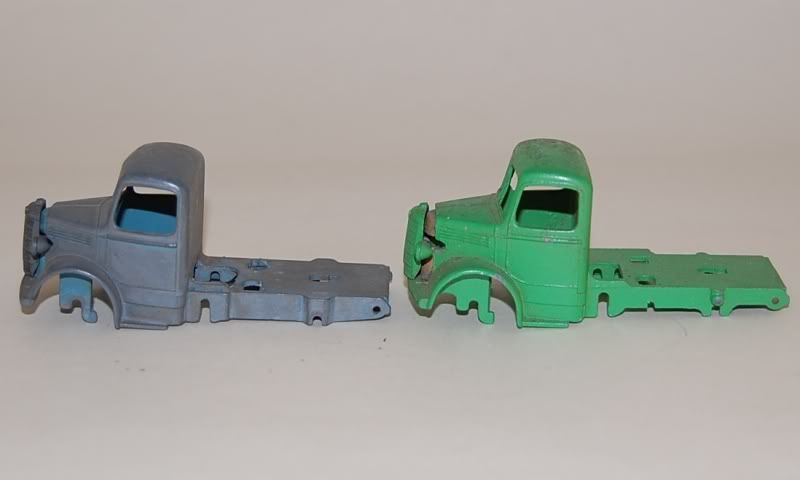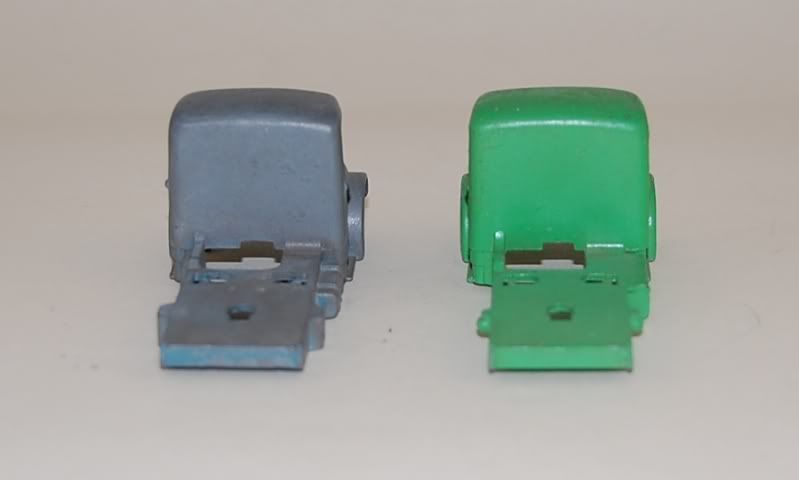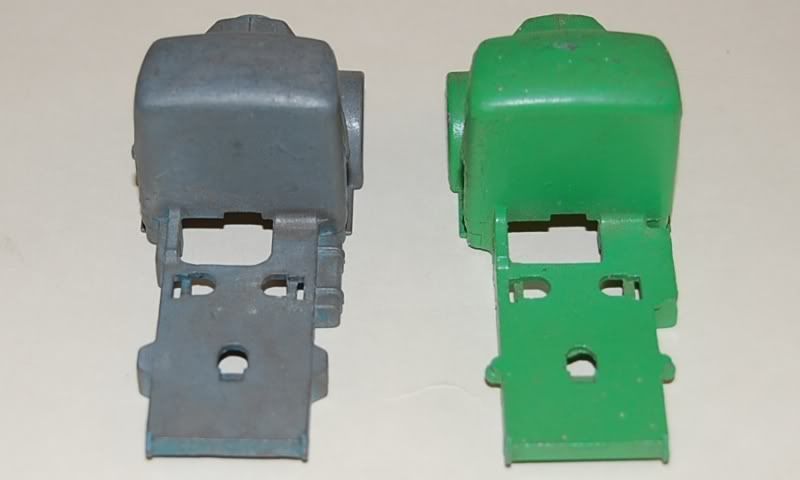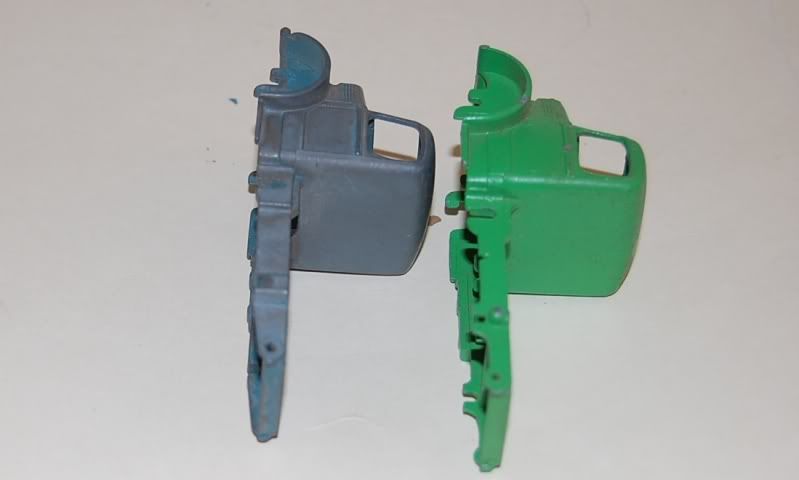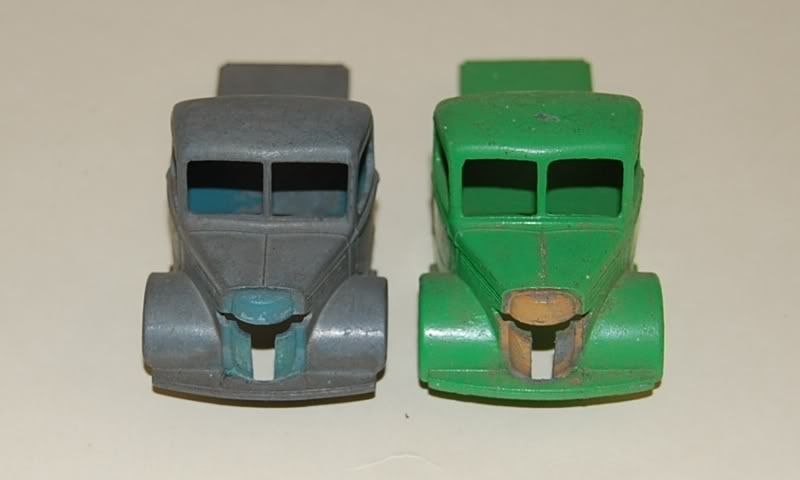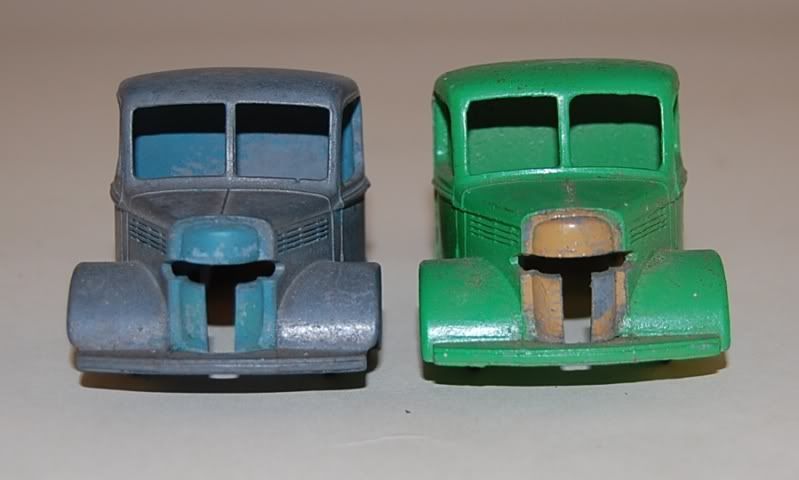 Even the front windows are different. Last Picture shows the difference in the front bumter/fender configuration.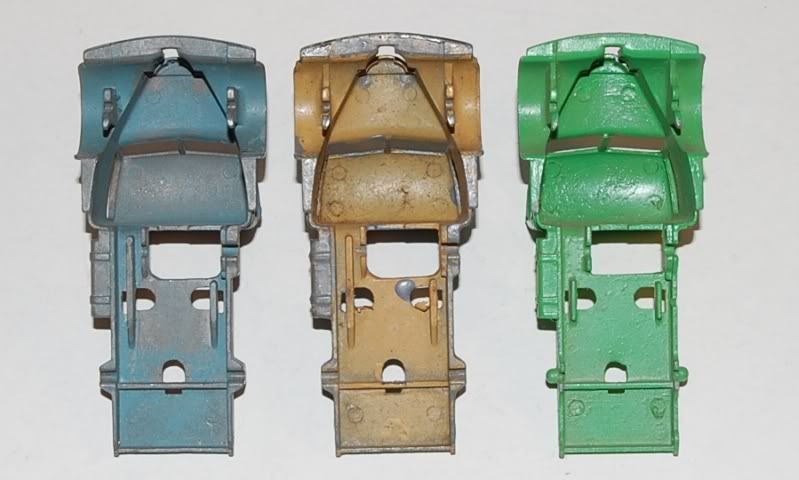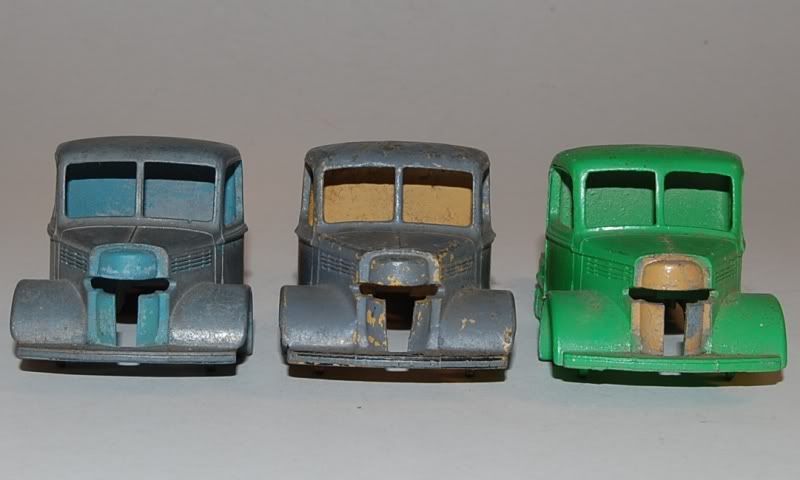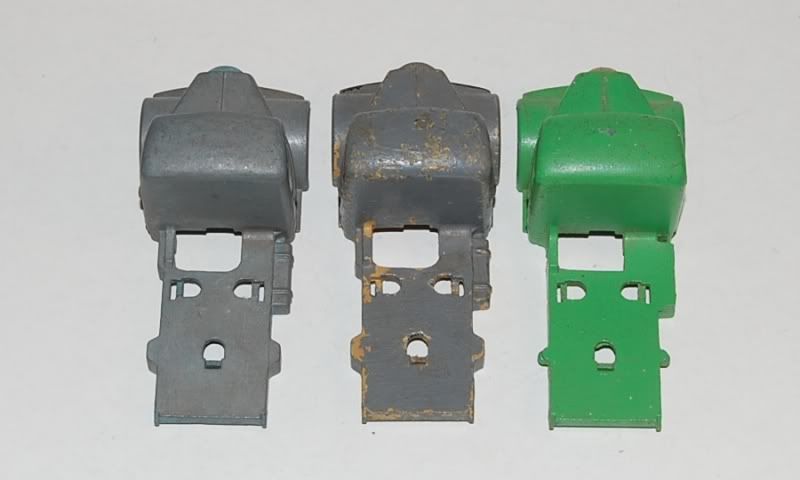 As you can see the Tan cab has small struts to the front bumper where the Blue one has no struts and the Green one has taller or larger struts. Interesting.


'  
'  
---