Article initially published in Jan 2004by Dave Weber and Christian Falkensteiner Images by Doug Breithaupt.
DAF (NL) 1957-1975

This firm originally produced commercial trailers, having begun in 1928. They then waited 30 years before entering into the manufacture of private vehicles. It is noted they did produce a military 4x4 in 1940. The car was the first new Dutch product since 1925. As a result of their military production experience, trucks were made beginning in 1950. The car followed in 1957. It featured a very simple forward and reverse transmission. The passenger car section of the firm was then purchased by Volvo in 1975 and all later products carried the Swedish marque.Models of the DAF 600 were produced in 1/64 scale by Best Box and Playart.

DAF 600 - Playart

DAIHATSU (JA) 1951-Present

Having been founded in 1907, the Daihatsu company made various products including engines and small vans but started proper car production only in the 1950s with three-wheelers. Production of four-wheeled cars began in 1963, and in 1967 the firm became a part of Toyota. Since then Daihatsu has remained on the market as a sub-brand of Toyota, mostly concentrating on smaller cars. The obvious company to produce small-scale models of Daihatsus is Tomica, but apart from a three-wheeled van called Midget they have surprisingly neglected this Japanese marque.

DAIMLER (UK) 1893-2002

The Daimler name originated from Gottlieb Daimler, one of Germany's pioneers of motorcar production, but in Germany passenger cars named Daimler were not produced anymore after the Mercedes name had been introduced in 1902.However, the Daimler name continued as a passenger car brand in the UK, where a separate company had been set up in 1893 originally to produce German Daimlers under license, but it very soon developed its own designs.Daimler established itself as a producer of renowned luxury cars, including those used by the Royal Family. In the 1930s it became associated with Lanchester and the well-known motorcycle producer BSA (which also made light sports cars at the time).After WW II the economical situation of the company became gradually worse, which led to its purchase by Jaguar in 1960. Soon thereafter most Daimler cars made were nothing more than re-badged luxury versions of Jaguars.The Daimler marque was continued in this way for many years, until the release of the latest generation Jaguar XJ (which is not available as a Daimler anymore) in 2002 finally put an end to this traditional marque. The Ford company, which has owned Jaguar since 1990, is not interested in continuing it.There are very few small-scale diecast models of Daimler cars in existence. The best known Daimler models are the ambulances made by Matchbox, which are not cars in the true sense. Some of the cruder models of Jaguar Mark II and XJ saloons might be regarded as Daimlers as well, although they were probably not intended to be.

DATSUN (JA) 1912-Present (See Nissan)

This company began as the Kwaishinsha motor Car Works in Tokyo. In 1914 the 3 initials of the partners ; Den, Aoyama and Takeuchi were taken to name their new product. In 1926 DAT merged with Jidosha Seizo , producer of the Lila car. This new firm took the name DAT Automobile Manufacturing Co. In 1931 the firm introduced the new marque as Datson ( son of DAT) . The name was modified to Datsun a year later to enable use of the national emblem of the rising sun. In 1933 the firm was sold and the new buyer later adopted the name Nissan Motors. The production of the Datsun was continued. It was a licensed copy of the English Austin 7. The licensing was used up until 1958 when the Bluebird model was introduced. This was followed by the first of many Fairlady sports cars the following year, later to be superseded by the famous Z series from 1969 onward. Now all former Datsuns are formally identified as Nissans.Datsuns were also produced in Taiwan under license by the Yue Loong firm and used the YLN marque. Models and toys abound! The most prominent producer is Tomica. Also many models have been introduced by Majorette, Matchbox and Hot Wheels plus many others.
Datsun 240Z - Playart

DELAHAYE (FR) 1894-1954

This company began as a manufacturer of machinery to make building bricks. They then introduced a Benz-like carriage copy and by the arrival of the 20th Century had become well established in the manufacture of cars and trucks. In 1927 Delahaye formed a production consortium with Chenard-Walcker, Donnet and also Unic ( for a short while).In 1936 they purchased the ailing Delage firm. At about the same time they entered into the venture of sports car production. During World War II Delahaye became part of a larger sales - marketing organization called G.F.A. (Groupe Francaise Automobile) which lasted until 1952. Due to economic strain from internal taxation of luxury cars, production of these quality vehicles was severely limited. This condition resulted in a merger with Hotchkiss and after 1956 all production was concentrated on trucks with the new name.

DE LOREAN (UK) 1980-1982

This firm was founded by a former US executive from General Motors. John De Lorean developed the ideal safe 2 seater sports car. It featured gullwing doors with a stainless steel body. The low to the ground styled body was equipped with a rear engine. A factory was set up for production of this car in Northern Ireland, but the firm unfortunately experienced financial difficulties and ceased production soon after the first 5000 cars were completed.There is only one actual model of the car which was made by Zee Toy. However other companies have used the modified "Back to The Future" movie car for replication in 1/64 scale. These have been done by Johnny Lightning and Bandai for Hot Wheels (Japan) recently.

DeLorean DM12 - Zylmex

DE SOTO (US) 1928-1961

This marque was introduced by Chrysler Corp to serve as a less expensive make to the top of the line Chrysler. It was designed to compete with the Oldsmobile, Pontiac and lower costing Nashes in addition to other similar makes. It was even made available to the UK during the Great Depression for a while. After World War II the grille featured vertical teeth to distinguish it from the other cars in the Chrysler Corp. But due to a slump in sales of medium priced cars, this Division merged for sales purposes with the low end Plymouth Division in 1959. Two years later this marque met its final demise.Tootsietoy produced a model of the Airflow of the mid 1930s. Johnny Lightning recently produced a model of the 1959 sedan.
1959 DeSoto - Johnny Lightning

DE TOMASO (IT) 1965-Present

This sports car firm was founded by a former Argentinean who had raced OSCA cars in the mid 1950s. The Mangusta line was placed on sale in the US in 1969. This resulted in the sales arrangement between the firm and Ford Motor Corp , Lincoln-Mercury Division. The Pantera, made specifically for US sales was available at the above dealerships from 1971-1974.In 1975 De Tomaso acquired Maserati and Innocenti in 1976. Since that time the Maserati marque has notably been part of many other manufacturers, finally landing in the arms of Ferrari. Innocenti was passed on to Fiat in 1990.Subsequently the De Tomaso firm was sold to Qvale Motors in the US in 1998. This association ended in 2002, and the firm now continues on its own, producing very small quantities of its current model called Guará at its Modena factory.Models have been made by many toy manufacturers, but mostly of the Pantera only, the best known examples being by Matchbox and Tomica. The Mangusta was available from Corgi Juniors.
DeTomaso Pantera GTS - Tomica

DINO (IT) 1966-1980

In the 1960s, all of Ferrari's production sports cars featured twelve-cylinder engines, and when Ferrari developed a new smaller sports car with only six cylinders, it was not officially branded Ferrari but Dino, named after Enzo Ferrari's son who had died at a young age in 1956.The two seater Dino 206 GT was introduced in 1966 and superseded by the 246 GT in 1969. In 1973 the Bertone-bodied 2+2 seater called 208/308 GT4 was added, fitted with a new eight-cylinder engine. Although these cars never wore Ferrari badges (unless applied privately), most people regarded them as Ferraris. Eventually Ferrari gave in, and their successors were officially called Ferrari. The 246 GT was replaced by the Ferrari 308 GTB in 1975, and the 208/308 GT4 was phased out in 1980, making way for the Ferrari Mondial 8 and ending the short history of the Dino brand.There is no small-scale diecast model of the GT4, but Politoys included a model of the 206 GT in its Penny range and the 246 GT was done by Ertl. Guisval did the 206 and Tin Toys did a racing version.
Dino 206 GT - Penny Toy (Polistil)

DKW (GE/BR) 1926-1968

Founded by Danish immigrant Jørgen Rasmussen in Zschopau, Saxony, this firm had been a well known producer of motorcycles before they ventured into automobile manufacturing. Their cars featured front wheel drive and two-stroke engines. They became part of the Auto-Union Group together with the other Saxon firms of Audi, Horch and Wanderer in 1932.Following Word War II the company became nationalized. While former DKW models continued to be produced under the IFA brand in the GDR, the Auto-Union was re-formed in Düsseldorf, but postwar production did not begin until 1950. DKW was the only one of the four brands which survived.Getting in financial trouble in the late 1950s, the Auto-Union was purchased by Daimler-Benz, only to be sold on to VW in 1965. Then the two-stroke engines were replaced by four-stroke engines, and the brand name was changed from DKW to Audi.It is noted that the 1000 model was not marketed under the DKW marque but instead carried the parent company name of Auto-Union. This gives evidence of a very close association between the 2 divisions. This explains why the Siku model is identified as a DKW Auto-Union. Siku is the only company to have ever produced a small-scale diecast model of a German DKW.The fullsize cars were also made in Brazil under license by DKW-Vemag until 1968, at which date VW took over the factory. The Brazilian Roly Toys company made a small-scale model of a DKW-Vemag station wagon.

DODGE (US) 1914-Present

The Dodge Brothers had previously produced engines for Ford Motor Co. But they finally decided to enter the competition and introduced their own car. They were bought out by Chrysler Corp in 1928. During the 1930s this Division was placed in the lower end of the hierarchy between Plymouth and De Soto. During the 1970s Dodge imported Mitsubishi cars from Japan to fit into their small car line. Dodges were also made in Argentina from 1962-1980. After Chrysler Corp disbanded their overseas enterprises, VW took over production of the Avenger in 1981. Cars were also produced in Brazil from 1969-1981 and in Spain from 1965-1980.Many toy / model manufacturers have produced replicas of this marque. Some are Matchbox, Hot Wheels, Lone Star Tuf-Tots, Kidco, Action, Revell (etc)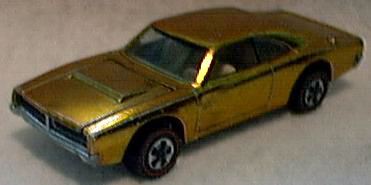 Custom Charger - Hot Wheels

DODGE VIPER (US) 1992-Present

This car is being considered a 'sub make". This 2 seater roadster sports car was originally developed as a concept car by Carroll Shelby, known for his Cobras.Manufacture was begun about the same time as when the car was selected to be the Indy 500 Race Pace Car. A coupe model was also introduced a few years later. A second generation design was just introduced in 2002.Models have been made by Matchbox, Hot Wheels, Johnny Lightning, Racing Champions (Mint Edition) , RCErtl (etc).

Dodge Viper GTS - Matchbox

DOME (JA) 1978-1980

The Dome Co. Ltd was formed in Japan in 1978 by Minoru Hayashi, who was one of the pioneers of race car construction in the country. The word "dome" in Japanese means "child's dream" and the dream of Hayashi was to build an all-Japanese supercar to rival Ferrari and Lamborghini. A few prototypes of the car called Dome Zero were built and displayed at international car shows, but eventually the car did not reach regular production.Thereafter Dome continued as a manufacturer of racing cars only and still exists nowadays. Tomica made a small-scale model of the Dome Zero.
Dome-O - Tomica

DUESENBERG (US) 1920-1937

Founded by brothers August and Fred Duesenberg, this firm began producing racing engines for race cars and boats. Their cars were always well constructed and quite expensive. In 1926 E L Cord of the Auburn Car Co took control of the firm.The new model "J" was extremely expensive and required a custom coach body to be installed on the manufactured chassis. The cars were large, heavy, very low to the ground and extremely fast. Superchargers were added in 1932. Although the firm survived the Depression of the late 1920s, the marque met its demise with the collapse of the Cord financial empire.Various attempts to revive the marque have been made without success over the years. Models have been made by Hot Wheels, Racing Champions, Summer, Rhino etc.

Duesenberg SSJ - Racing Champions

DE DION-BOUTON (FR) 1883-1930

Count Albert de Dion and Georges Bouton were among the foremost pioneers of motor car production in France. While their first vehicles were powered by steam engines, they switched to petrol engines in 1894. They managed to produce large quantities of relatively cheap cars early on an consequently dominated the market for quite a while. Besides they supplied engines to more than a hundred other car manufacturers around the world. During the 1920s the company failed to keep up with the technical progress achieved by others and lost a lot of ground to the mass manufacturers such as Renault, Peugeot and Citroen. Their fairly conventional cars did not sell well anymore, and passenger car production was discontinued in 1930. Trucks continued to be manufactured until WW II. As early 20th century De Dion-Boutons are typical examples of cars of that era, and many of them survive in collections and museums, they are sometimes chosen by those few model manufacturers who care to produce small-scale models of early veteran cars. One of them is Summer.

De Dion-Bouton - Summer

DELAUNAY-BELLEVILLE (FR) 1904-1950

Having started as a manufacturer of steam engines for railways in the 19th century, this company began car production after the turn of the century and quickly became one of the foremost French brands of expensive luxury cars. Their distinctive feature was the circular radiator grille which remained until the 1930s. After the 1929 economy crisis sales decreased dramatically, and the company barely managed to survive by using mechanical parts of American origin to reduce costs. Production was resumed after WW II, but the last Delaunay-Bellevilles were soon overshadowed by the Rovin microcars which were made in the same factory from 1947 to 1958. A small-scale model of an early Delaunay-Belleville was made by Summer.

Delaney-Belleville - Summer

DARRACQ ( FR/ GB) 1896-1939

This marque was founded by Alexander Darracq. He first established a bicycle manufacturing company . After selling it, he produced electric cabs, but this venture was unsuccessful. He returned to cycle manufacture. But after buying the patents of Leon Bollee, he produced the Darracq-Bollee. In 1905 Darracq obtained British financial support, but his production ventures were not profitable. The firm was taken over by Owen Clegg who produced a car based on his Rover from Britain. The French firm merged with Sunbeam-Talbot in 1920 and all French production models were identified as Talbots. However, the cars in GB retained the Darracq or Talbot-Darracq name until 1939. The only known model in small scale was made by Charbens in their "Old Crocks" Series, of a 1904 Genivieve model.

1904 Darracq - Charbens
Tags: Vehicles, Tales of Toy Cars
---