Bburago is an established name in diecast vehicles. After the takeover by Maisto some years back they have slowly come back into shops again. In Nuremburg this year, Bburago announced their 1:64 series of cars. When looking at them, I immediately thought I recognised them as Maisto-casts, but hoped they would add their own. This hope seems to be in vain. I was surprised to see them to get to marked so soon, as a big supermarket in France already carries them. I suppose they are available elsewhere too. The strategy is simple: single vehicle blisters and 5-pack boxes with one car in a "special" colour.
The base vehicles come, as said, from Maisto. Why this would constitute "Italian Design" - as shown on the packaging - I am at a loss. The Maisto-version are "tuned" vehicles with "fat" tyres and extreme rims, that have deep recesses in the base and are lowered. Bburago made them slightly more street trimmed and with slightly more realistic looking rims.

Bburago: Lamborghini Gallardo.

Bburago: Lamborghini Murcielago LP640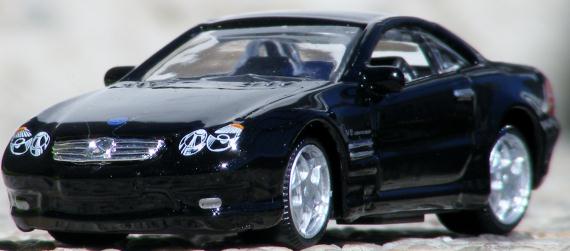 Bburago: Mercedes-Benz SL55 AMG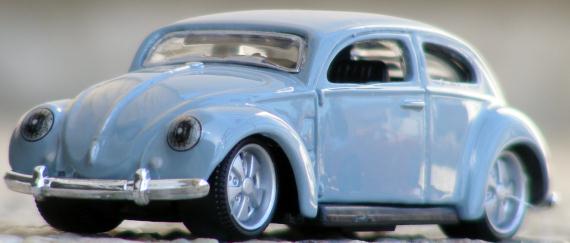 Bburago: Volkswagen beetle (note: here you can see clearly the Maisto-heritage. The vehicle has a "chopped" or lowered roof)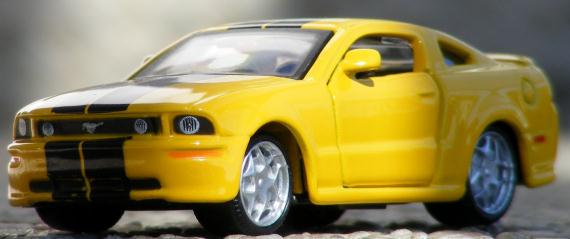 Bburago: Ford Mustang GT
This was the "feature vehicle" with a different colour as to the one you'll find in the single blister.
Personally, I am not convined that this warmed up dish is going to be a big succes. They are not really cheap at about 3 dollar/2,50 euro. What made the Maisto vehicles slightly interesting was their colourfull prints, whereas these are quite plain. As a result, the slightly blown dimensions and proportions are very visible. I really hope Bburago will be able to do 1:64 with original castings. Considering their 1:43 Streetfire series I would probably be more inclined to buy them. As it stands, these will remain my only 1:64 Bburago's.
Tags: Vehicles, Tales of Toy Cars
---