The BAYKO Collectors Club celebrated the 75th birthday of the world's first and finest plastic construction toy last week-end at the Merstham Model Steam Show. Two days where the club exposed their unbelievable Bayko Constructions.
'  
'  
'  
Here are some of their impressive achievements like the Bayko Cathedral made with not less than 30,000 parts:
St Bayko Cathedral- with large bells constantly ringing-

Buckingam Palace
The'   Pier
A lot of other sets were exposed at their massive stand.
Eckersley Towers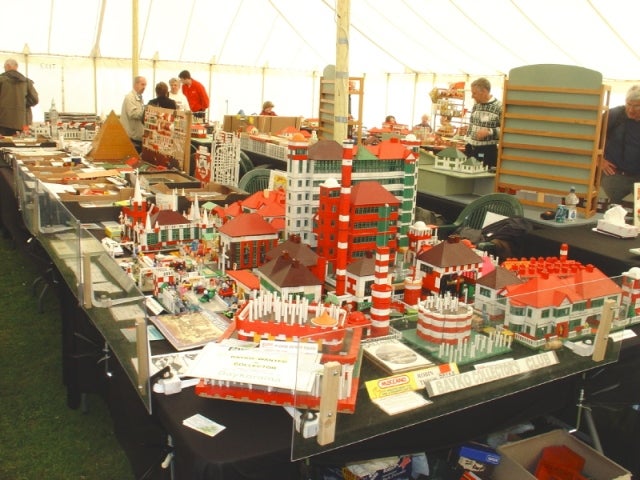 Bayko Display
Maisons d'Afrique
I loved this set, maybe the fact that I'm French has something to do with it!
Jackie in action building a set

Indeed, everbody was constantly building something! I very much enjoyed meeting'  Alwyn, Andy, Brenda, Frank, Gary, Henry, Jackie, Ken, Leo, Malcolm, Peter,'   Robin, Steve, Vicki. (I hope I did not forgot anybody). With a friendly and merry atmosphere... the Bayko Club has definitely celebrated Bayko anniversary as it should be.
Credits: Thank you to Andy Harris for the six first pictures and also to Christian for the last ones. They are great.
Tags: Bayko, Construction , Kits
---