Bayko 36
( also available with a sharper photoset at - 2484.members.page4.me - password 'waterloo' )
'Carpe Diem'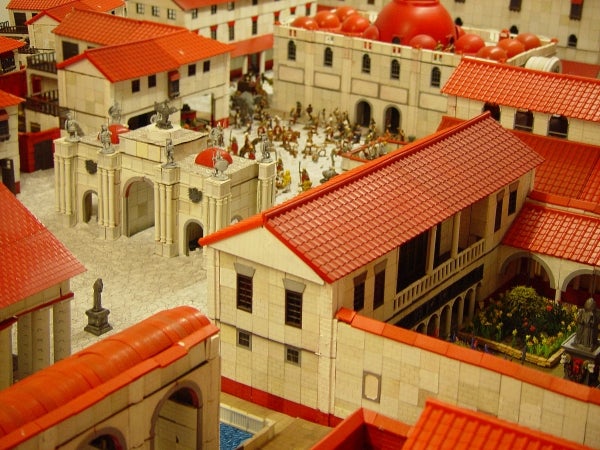 A blurt of trumpets summons sleepy Carpena from its Apulian slumber
Senator Aelius Carpe (A. Grasp) is returning home in triumph
to be saluted by his fellow patricians from the rostrum
The parade moves on to the Temple of Apollo, where the great man's plunder from his mission is already on display for his fellow citizens to admire
While behind, still trailing past the basilica, comes the entourage and personal menagerie of Princess Selene of Cyprus - yes, that is her pet black panther being carried in the litter!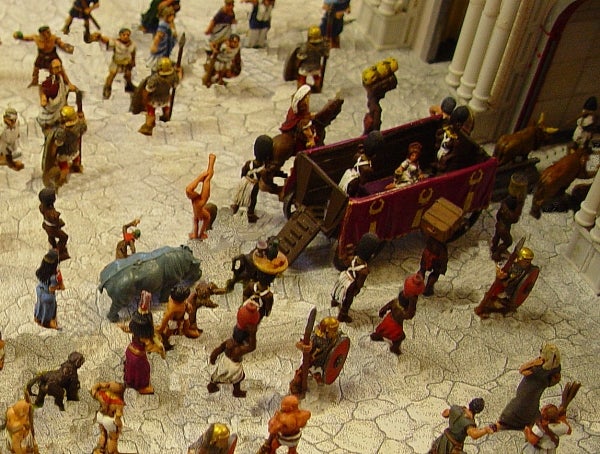 That's the Princess in the open carriage - newly exiled thanks to her kinswoman, Cleopatra, and seeking the aid of the Senate - who have meantime placed her under Carpe's personal protection
Meanwhile, on the roof of the Sempronian Baths a brace of unseen archers look down and draw their weapons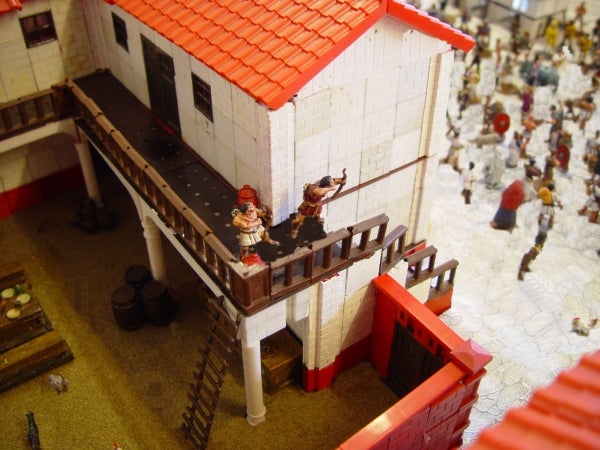 Two more take aim from concealment on the flank
Uproar and chaos break loose as the air fills with sudden whispering death. The goblet drops from the Princess' hand as a shaft strikes home.
The black panther is rudely ejected from its litter so the stricken woman can be hurried into the safety of Casa Carpe.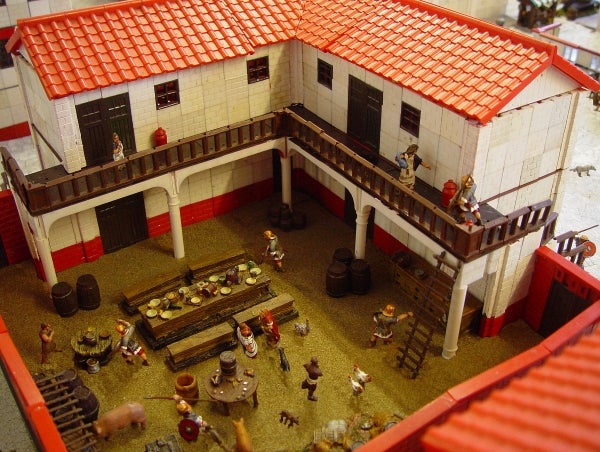 The hunt for the assassins begins.....
....but the birds are already flown
While the Princess' forgotten menagerie is left to fend for itself amidst the excitement, tribune Nemanda orders a general search begins
At the Domus Petronii the children hoot with delight as their newfound pet sees off the search party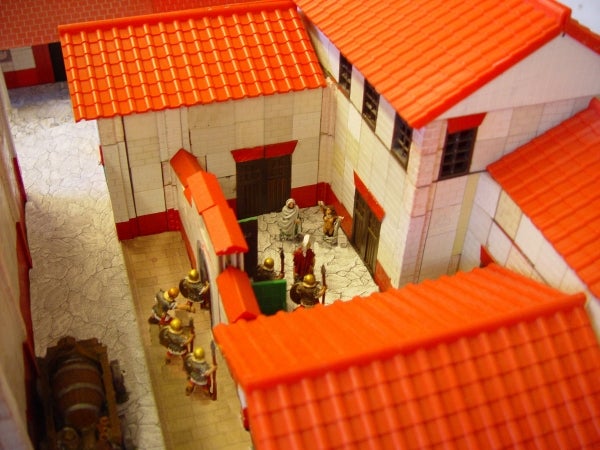 While another sample of the Princess' livestock has also found safe haven, with Domina Pulchra in the Casa Copula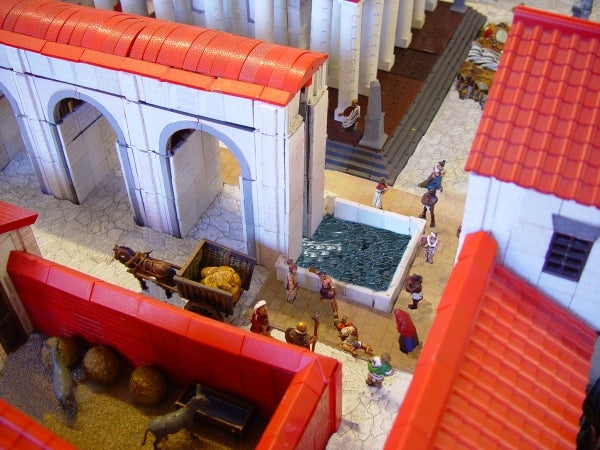 Over by the public cistern a casualty is sustained when a soldier makes an inappropriate offer of personal protection to a young woman, unaware that her inamorata is close by....
....and yet another as a legionary comes unexpectedly face-to-face with a woman he once made a promise to.

No stone is left unturned - nor hayrick unprodded
Hopes run high momentarily as the space beneath the town granaries is discovered
Even the insula - tenement blocks that house the poor - are forcibly searched

But as the reports come back tribune Nemanda must recognise that they have failed
The tribune attends Casa Carpe to report his failure
Only to find that, despite the corpse on the couch, his reception is unexpectedly friendly
So friendly in fact that the real Princess is invited forward to greet him - with her poor double so cruelly slaughtered the Senate must now surely heed her pleas for help and protection! Until then she has Dribble the Doberman to protect her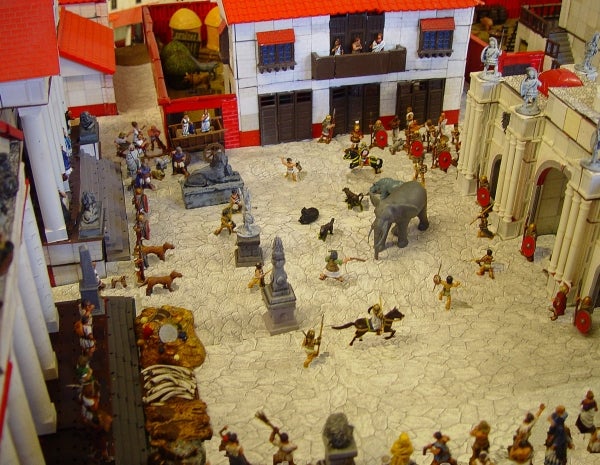 Meanwhile, outside, the citizenry is treated to a free show as the venatii arrive from the local gladiatorial school, using their hunting skills to round up the Princess' errant beasts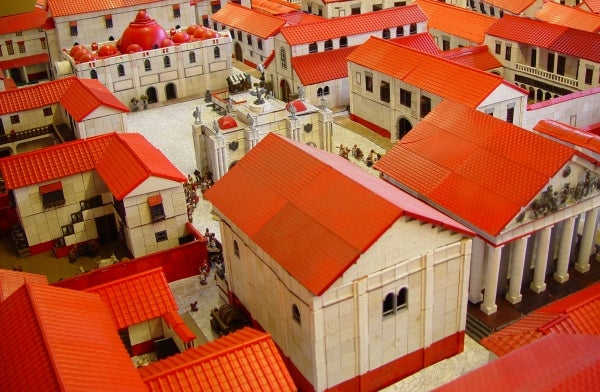 ... And so we leave sleepy Carpena to its own affairs
a different photo set at '2484.members.page4.me'
password 'waterloo'

Tags: Bayko, Construction
---