Our next toy auction on 18th May is a big one for Star Wars fans. We have almost 200 Star Wars lots, with items for every type of collector. We've picked a couple of interesting lots for a closer look:
This Hasbro Star Wars Unleashed figure is one of the modern Star Wars toys that is harder to find. This Darth Vader features a removable helmet to reveal Anakin Skywalker underneath. (Lot 399)
This Paploo figure is one of the 'last 17', one of the very last action figures to be released in the original Kenner line as interest in Star Wars faded. The last 17 are now some of the most sought after figures. This figure has been graded by the Action Figure Authority (AFA) which increases its value, as collectors can be certain that it's in excellent condition. (Lot 405)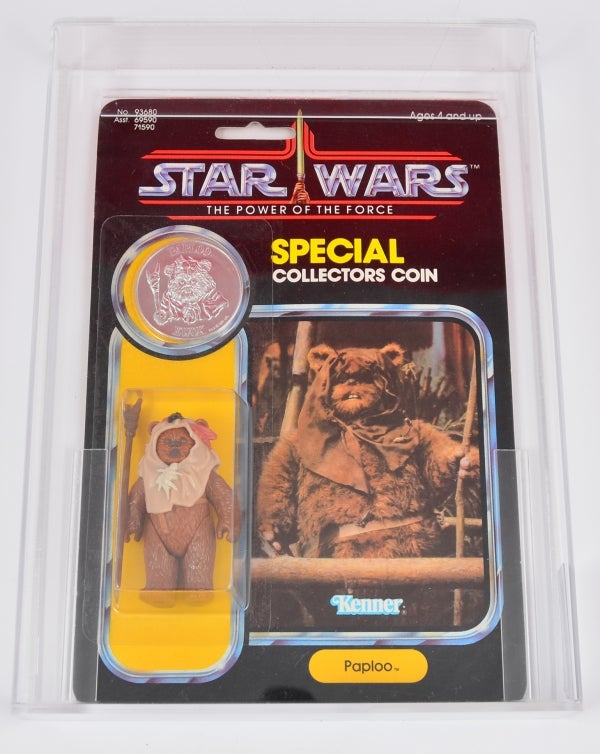 The Palitoy Death Star set greatly differed from its plastic Kenner counterpart. Having fragile cardboard pieces it's difficult to find complete and in good condition. It's an item that many American collectors wish for, as it was never released in the USA. (Lot 406)


Mara Jade, Luke Skywalker's wife, has not featured in any Star Wars films, but is a character in the Expanded Universe books, comic books and games. Despite this, she's very popular and Master Replicas honoured her with this lightsaber. (Lot 526)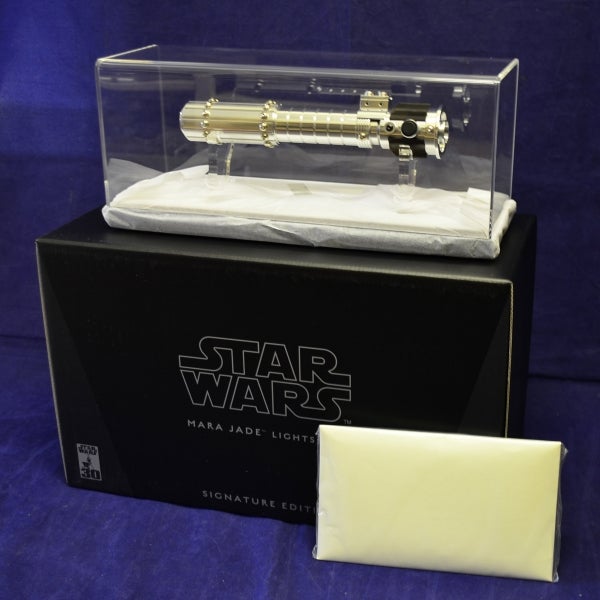 Boba Fett, although a relatively minor character in the films, has become a cult figure. This highly detailed sculpture from Compulsion Gallery is a limited edition and has been signed by Jeremy Bulloch, the actor who played the bounty hunter. (Lot 573)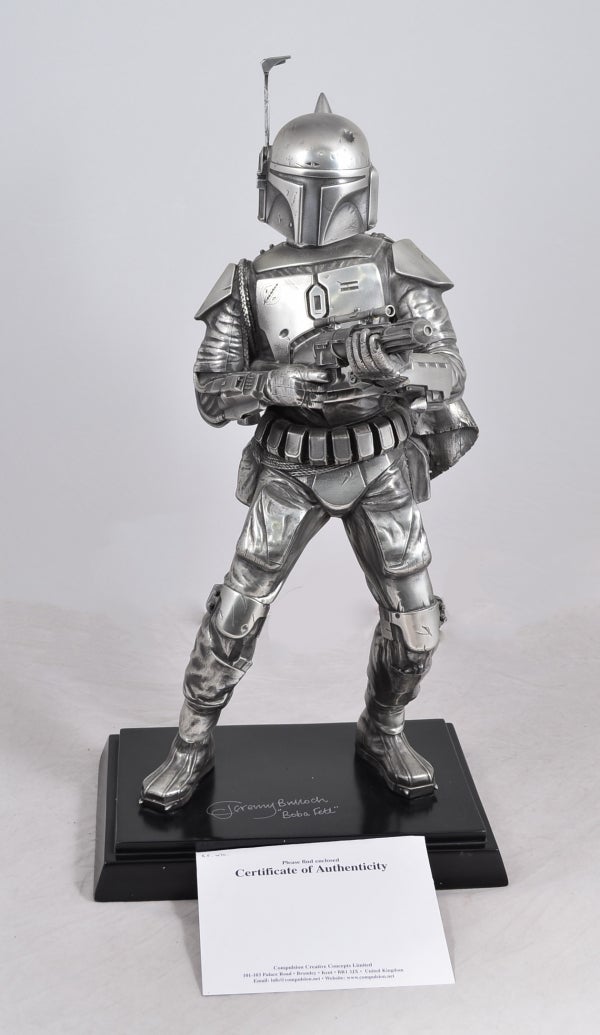 Check out the rest of our catalogue for more items. We hope to see you on the 18th!
Tags: Action Figures, Props Costumes and Weapons, Figures and Toy Soldiers
---