Although there a quite a lot of Irish-themed diecast cars and trucks, many of them are a bit generic, with just a print on them saying some Irish. Right now, they are even selling an "Irish police car"-set, which has nothing to do with the Irish police, which is called Garda. For model train collectors, there are some busses and in 1:50 there are some Irish hauliers.
The two vehicles I have are actually of vehicles I know to exist of have existed.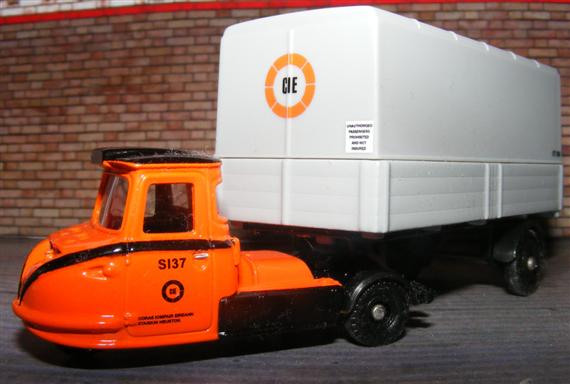 This is a Scammell Townsman that was in service at CIE, the Irish railroads. This particular vehicle still exists and is in the National Transport Museum in Howth.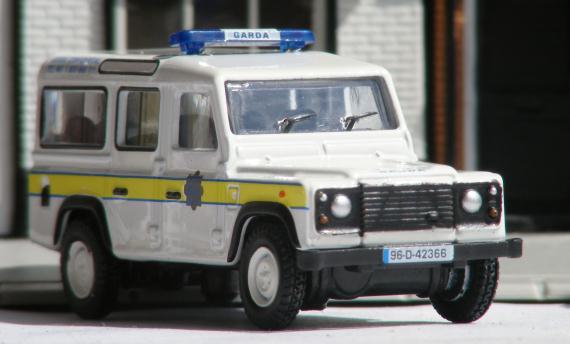 This then is a Land Rover Defender as in service with the Garda. I am not sure it still exists, but the scale model is based on a real one.
Tags: 1.72 Scale, Vehicles, Tales of Toy Cars
---