At the recent Bauma fair, Doosan introduced a couple new vehicles. Unlike previous releases they new models are all in 1:50 scale, which seems to be the standard for construction vehicles.
The first one is actually a truck to move machines around different fairs, like Bauma, to display their products.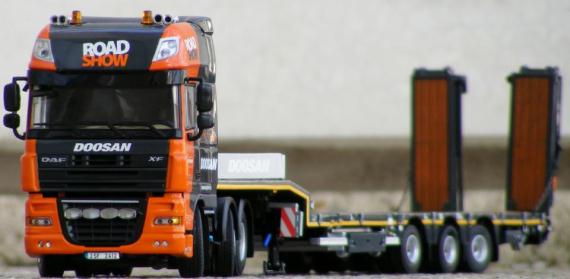 The truck is made by WSI in 1:50 scale and has a lowloader trailer with folable ramps, extendable flatbed, steering wheels. The truck also has steering wheels and depicts a DAF XF105.
The 2nd scale model I show is an excavator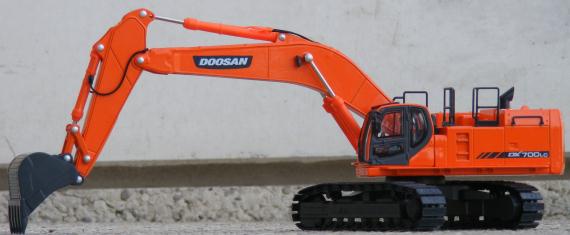 The model shown is the biggest excavator of the company, the DX700. It has a track that can "roll", a fully movable arm and bucket and an engine cover that can be opened.
Next is a so called articulated dump truck.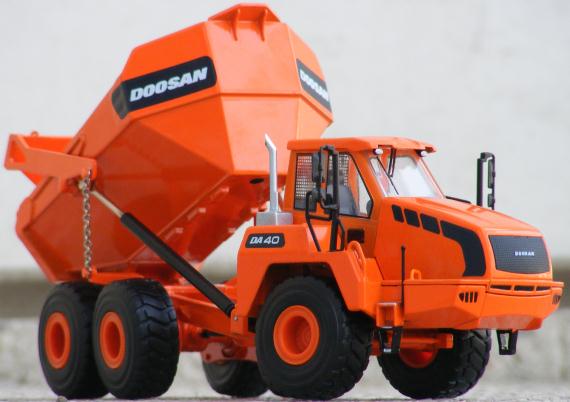 The dump truck is a Doosan DA40 and has a tiltable dumpbed, the vehicle can steer by the articulation and the wheels at the rear are fully movable.
Tags: Vehicles, Construction
---