Text And Photos By Jim Kelly
Members of the Standard Gauge Module Association returned to exhibit at the Syracuse Train Fair on November 6 & 7, 2010. It was the group's third time presenting an operating Standard Gauge layout at the event. However, there were a number of firsts at this event: the first elevated layout loop, the first separate kid's layout with candy train, and Bob Thon got to see both of the Mc Keen car sets that he started building 25 years ago together at one venue . The perimeter of the SGMA layout measured 20' x 32' and featured a considerable number of inside modules used for display of accessories and trains.
One of two large display halls at Syracuse Train Fair
The SGMA exhibit at Train Fair 2010
SGMA member Jim Cottzolla at the power center. The Blue Comet is the mascot of the SGMA. This original set is ca. 1935.
Wayne Smith brought his beautifully restored Lionel 100 series freight set to run.
The big trains are a big hit with kids!
Impressive accessories help add interest to the SGMA display.
McKeen car and trailer by Bob Thon of Roberts Lines
Mc Keen car and trailer started by Bob Thon 25 years ago and recently completed by another craftsman in California
An impressive Standard Gauge locomotive on Bob Thon's table.
SGMA member Charlie Grover's kids layout featuring the candy train.
Big trains like this Roberts Lines Challenger can really spread out on the SGMA main line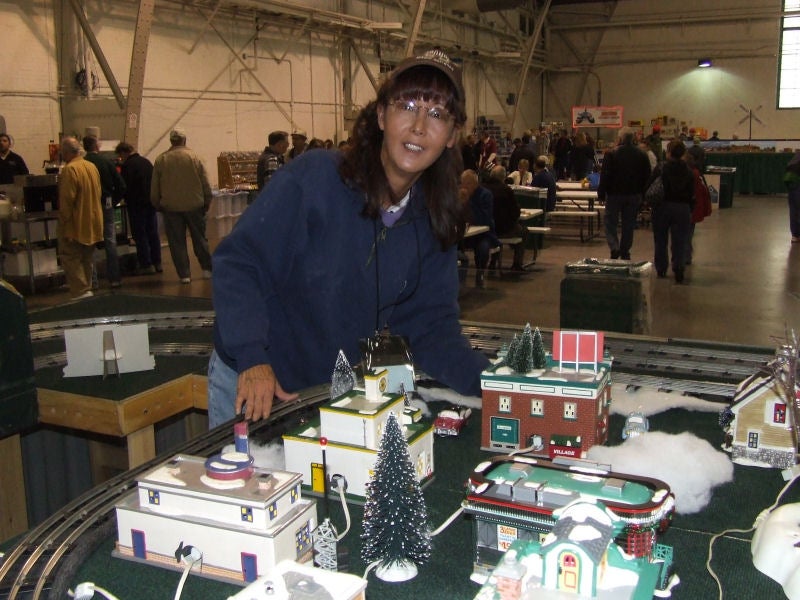 Renee (Jim Cottzolla's Wife) helps out with the elevated loop.
A 408E exits a tunnel on one of Max Champion's modules
Wayne Smith. Guests are always welcome to run their trains at an SGMA event
SGMA members Dick Gordon (L) and Kirk Lindvig (R)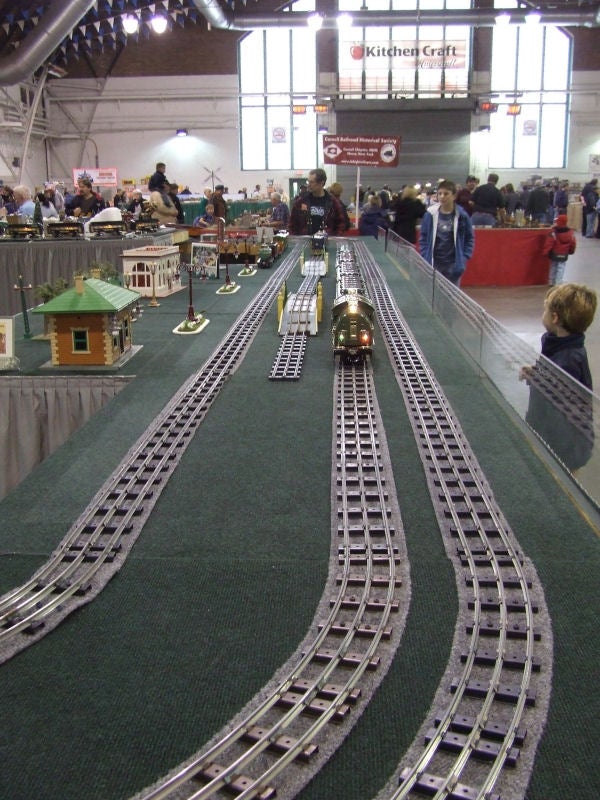 A State Set coming down the straightaway.
Standard Gauge Model Association Train

Tags: Tinplate Trains, Trains
---