It's always an amazing spectacle! Here are some facts on the International Nuremberg Toyfair on its 60th anniversary:
It's the world's number 1 toyfair!
79,800 trade visitors from 120 nations visited the International Toy Fair in 2008
2,689 exhibitors from 60 countries are participating in 2009
More than a million products, including around 70,000 new products are presented
There's 160,000 m² of display area
The bad news is that it is only for trade visitors! However, just in case any of you can manage to find a way to get in, I've added the dates for 2010 and 2011 in the Events Section.
Here's the German chancellor Ludwig Erhard in 1963 (on the Marklin stand, maybe?)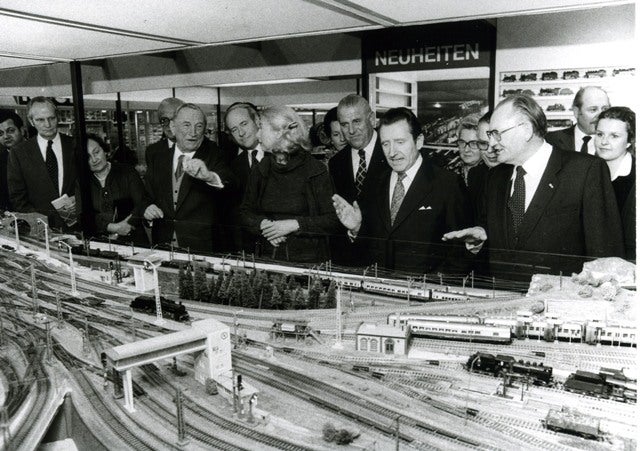 Here's Fleischmann's stand in 1980 (with Emil Fleischmann)
Check back next week when I'll be showing off lots of the great stuff presented there!
Tags: Action Figures, Aviation, Bears and Soft Toys, Boats and Ships, Vehicles, Construction , Dolls, Figures and Toy Soldiers, Games and Puzzles, Kits, Other Stuff, Props Costumes and Weapons, Robots, Slot Cars, Trains
---