Corgi 273 Rolls-Royce Silver Shadow Coupe with Take-Off Wheels
A recent forum thread about this model prompted me to take some pics. It really is a very nice model. Issued in 1969, it was only available for a couple of years with Take-Off Wheels before being converted to WhizzWheels. It was available in pearl white over light grey-blue, or silver over light grey-blue, with the latter being rarer. In addition to the removable wheels and Golden Jacks, it featured an opening bonnet, boot and doors, tilting seats and jewelled headlamps.
There's supposed to be a spare in the boot, but mine is missing. I still have the box, although it's a little worn and missing the cellophane.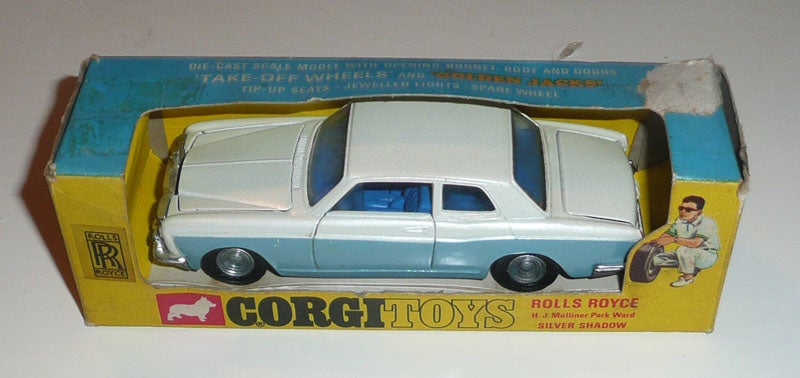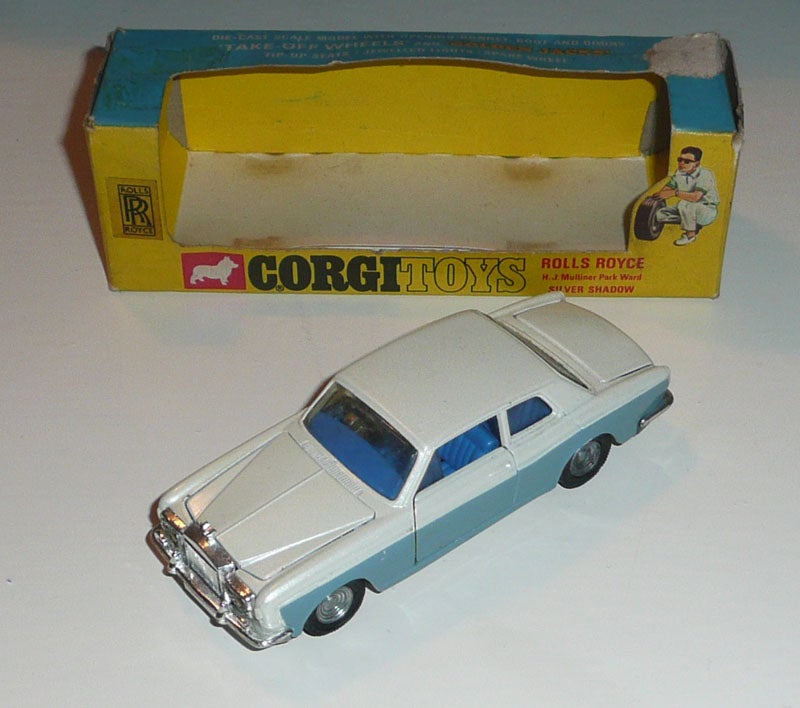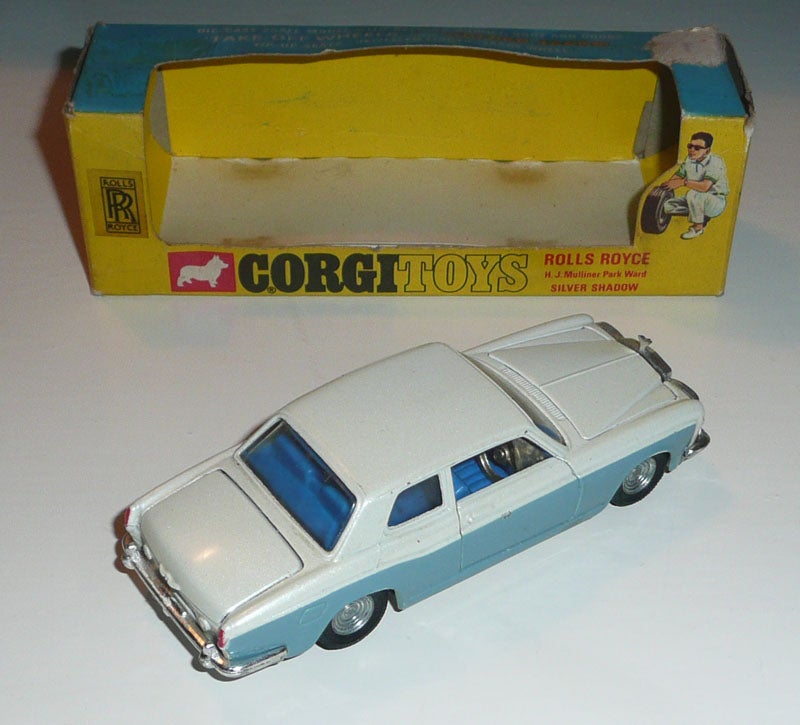 You can find the ToyPedia entry for this model here.