About Me
Basic Information
About Me

Serial die-cast hoarder from Singapore with a fondness for 70s to 90s European & Japanese cars and American economy cars.
Contact Information
City / Town

Country

Website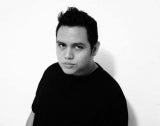 PJRioDaza
Member since

Tuesday, 21 March 2017 13:41

Last online

4 years ago

Profile views

193 views
I am not attending any upcoming events.
This user has not contributed any entries yet.