RTF Gliders: a Brief History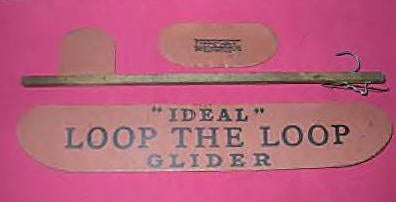 It's been difficult to determine when company-made ready-to-fly toy airplanes first became available. Some model airplane kits were reportedly produced as early as 1910, and ads for ready-to-fly airplanes started appearing in magazines shortly after. However, most of these RTF airplanes were actually company-built versions of their complex kits ... and were VERY expensive. For example, the Ideal Model Aeroplane Co. (which ultimately became the Ideal Toy Co.) advertised airplane kits for $4 to $6. But, ready-to-fly versions of these airplanes sold for as much as $20, which was a good weekly working-class salary at the time.
'  
However in 1914, Ideal began selling wood and fiber-board RTF gliders for 45 cents. Though not inexpensive by any means, they can probably be considered as one of the fore-runners of the dime-store glider.
In the 1920's, balsa wood became readily available. It soon was the "material of choice" for most toy gliders because of its low cost, lightness and relative strength. Toy gliders now flew a lot better and cost a lot less. The Charles Lindbergh phenomenon in the late 1920's further boosted sales of toy and model airplanes of all types. Several companies had their start during this period that would later become "giants" in the toy & model airplane industry ... including American Junior Aircraft, the Paul K Guillow Co., the Cleveland Model & Supply Co. and the Comet Model Airplane & Supply Co.
As a result of the public's growing fascination with aviation, toy gliders also became popular for use as promotional and advertising items. Interestingly, most of my pre-WW2 gliders carry some type of advertisement on their wings.
Guillow pre-war glider sets
American Junior folding wing Army Interceptor
'  
During World War 2, balsa wood was considered to be a strategic material. Toy airplane production was reduced dramatically as manufacturers focused on war-related products or simply could not get allocations of this now-precious wood. However, American Junior Aircraft founder Jim Walker convinced the Army that his folding wing gliders could be used as cost-effective targets for soldiers to hone their aerial gunnery skills. Portable launching platforms were constructed, and ultimately several hundred thousand AJA "Army Interceptor" gliders were blasted out of the sky for the war effort. Similarly, Comet Model Airplane Company made thousands of simple wood toy aircraft that were used for military classroom training and aircraft identification purposes.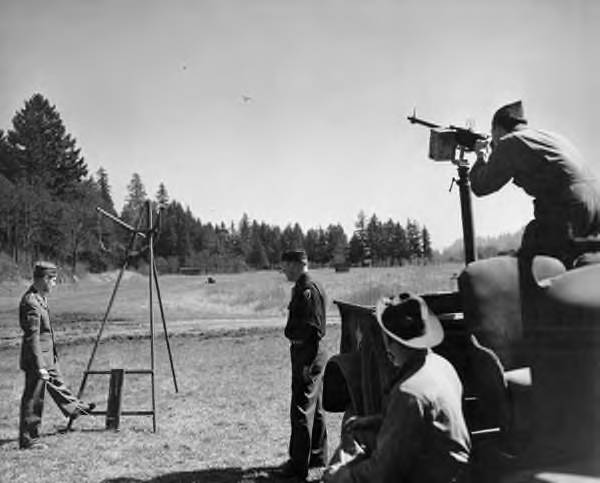 Launcher Ft. Lwis, WA, 1943
'  
After the war, balsa was once again readily available. In the post-war economic "boom", dozens of companies competed in the toy airplane market as more and more kids looked skyward for playtime fun. For many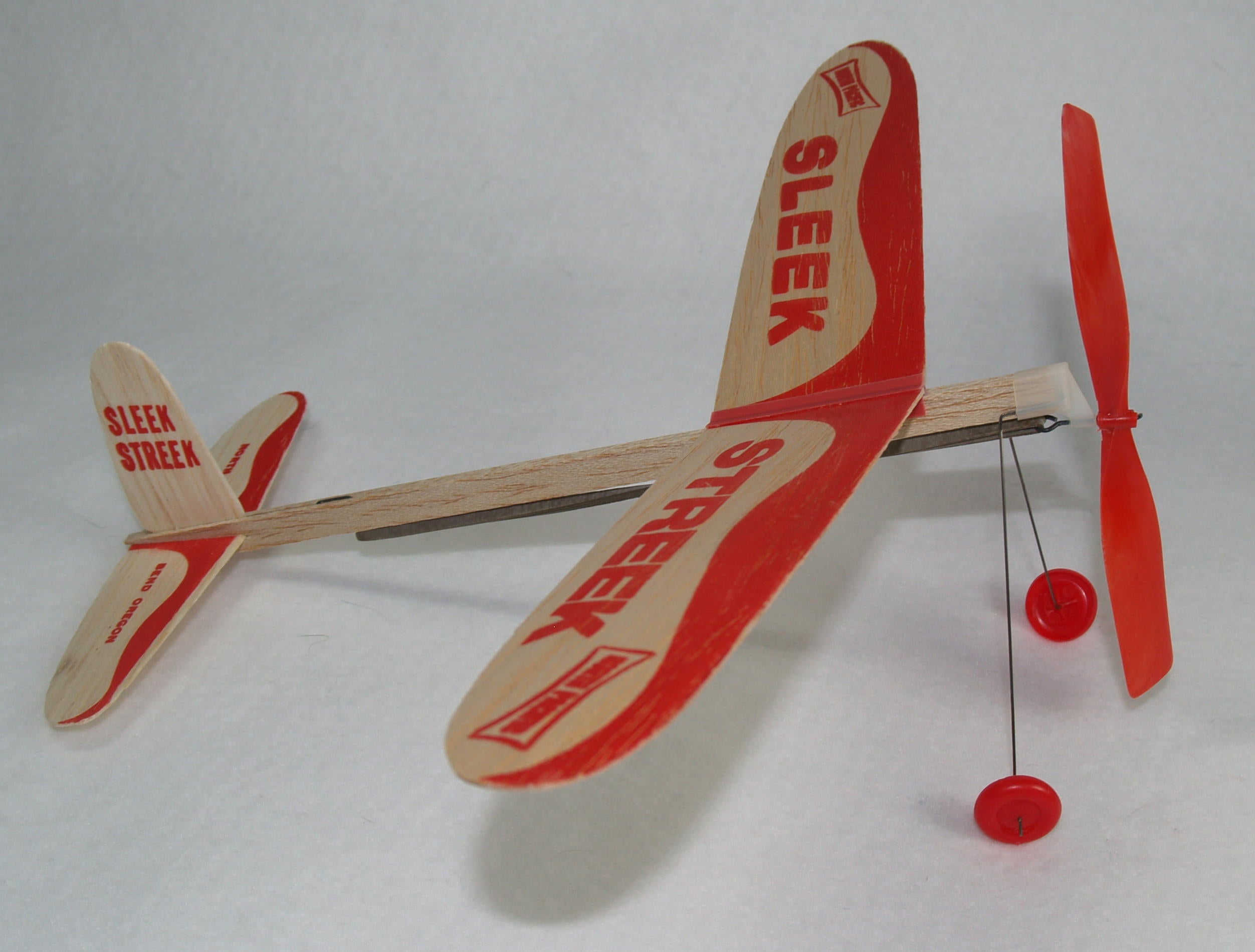 youngsters, inexpensive ready-to-fly gliders and rubber-powered balsa airplanes became the entry steps into the world of sophisticated gas-powered
model airplanes.
For me, the 20-year period from about 1945 to 1965, was the "golden age" of RTF aircraft. This was the time when so many inexpensive, but great-flying toy aircraft were produced. Some notable aircraft included the "74" glider, the folding wing Interceptor and rubber-powered Hornet ROG from American Junior. (In model airplane terminology, ROG means "rise off ground" or having wheels that enable rolling take-offs.) From Guillow came the Jetfire and Sky Streak ROG; and from Testors came the Go-Hi, Dart and aœLil Dipper ROG. And was there ever a better rubber-powered ROG aircraft for 25 cents than the elegantly-designed North Pacific Sleek Streek? Ah ... such memories.
When introduced in 1953, the Guillow Jetfire glider was also notable for being the first of its type to be mass-produced and packaged with high-speed machinery. This innovation allowed Guillow to lower the unit cost of each plane while significantly increasing production quantities ... just as the mass-market, retail "chain store" system was rapidly developing in the US.
'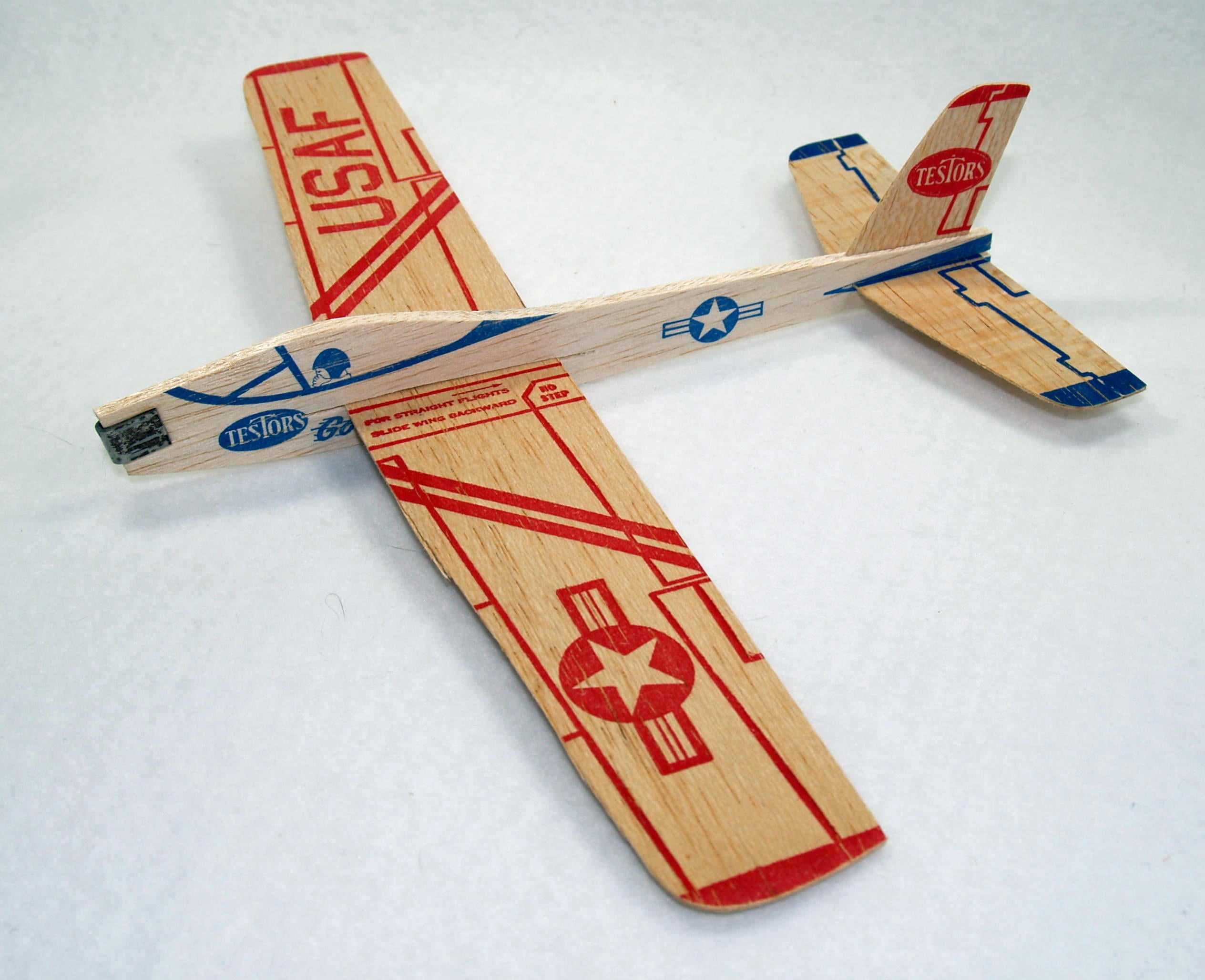 Testors Go Hi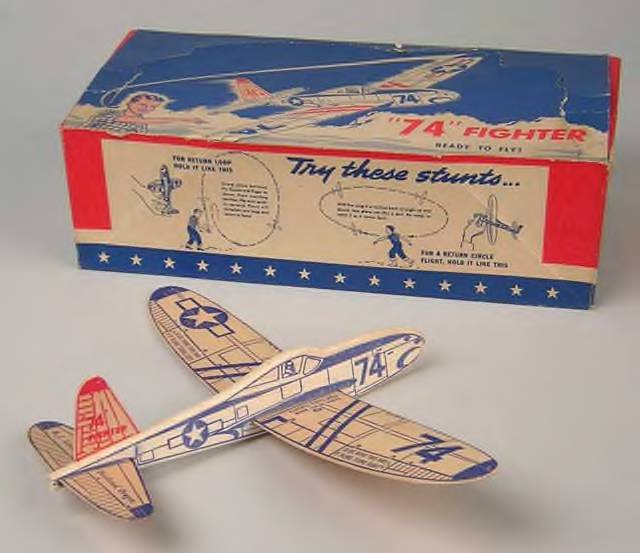 American Junior 74 with dealer box
'  
Most of these gliders began with military-style insignia and markings. But as the public began to focus on more peaceful notions, military motifs fell out of favor ... particularly with parents ... and disappeared almost entirely.
From the mid 1960's, the public's growing fascination with rockets and space flight and a slumping economy, spelled the end for many producers of balsa toy airplanes. Struggling companies like American Junior, North Pacific and Comet were swallowed up by larger model airplane and materials manufacturers. Other companies just disappeared entirely. Proven glider designs that were great flyers but more difficult to mass-produce gave way to design compromises for cost reduction and ease of production. The "golden age" gliders quickly began fading from the public's memory ... and my own.
Today, Guillow is probably the best-known manufacturer of balsa wood toy gliders in the US. Thankfully, their aircraft carry on the traditions of those gliders from bygone eras. However, gliders made of foam and/or plastic are the most common types seen today. Although very inexpensive, most foam or plastic gliders are just not in the same performance "universe" as a well-designed and properly manufactured balsa glider ... particularly for outdoor use. Nor can foam or plastic airplanes be effectively modified by their owners. Reportedly, there are also some rather crudely-made balsa gliders now being imported from China. I would be somewhat skeptical that these would be much of an improvement over the foam/plastic types.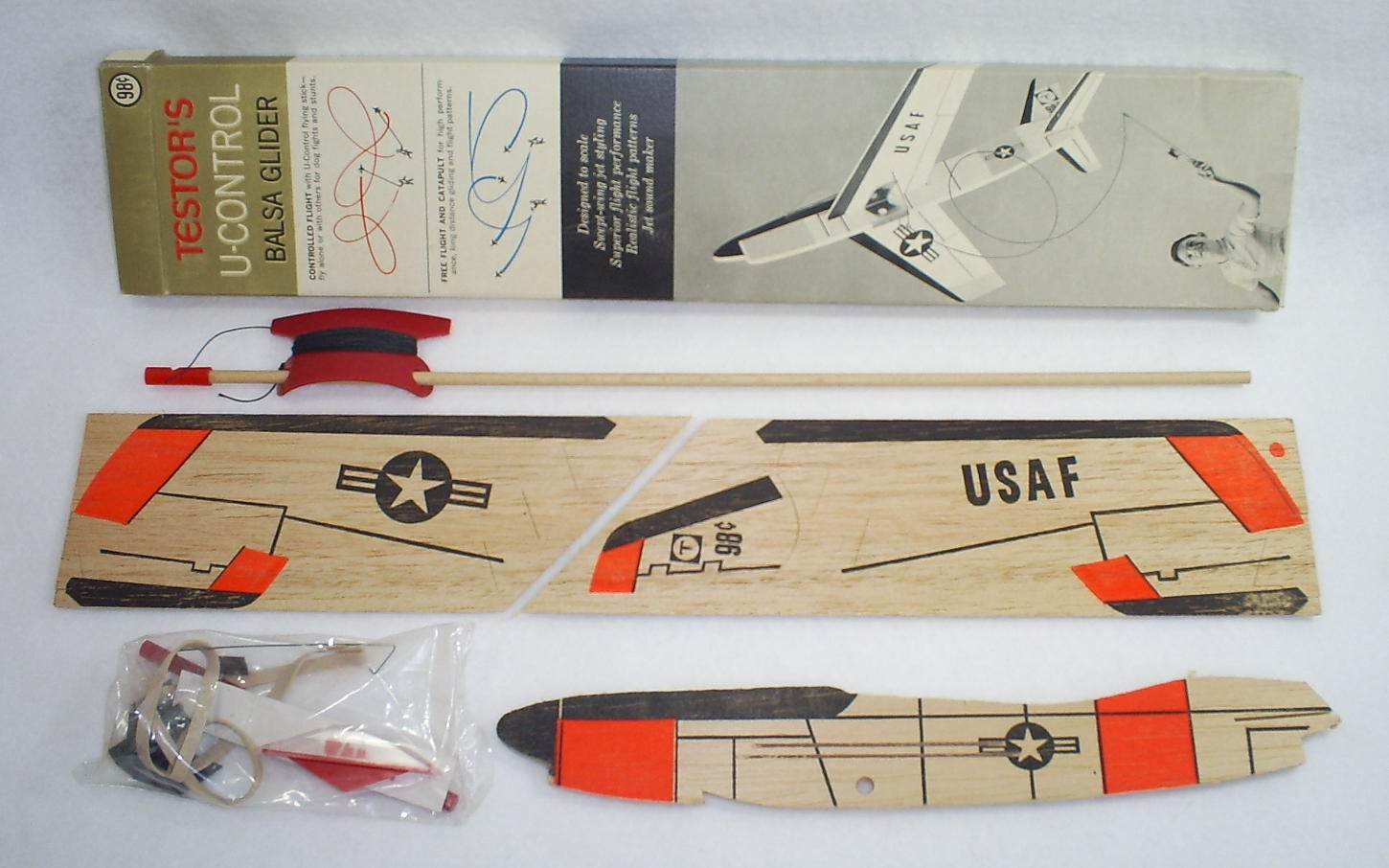 Testors F-86, catapult launch or whip fly
'  
I daresay few kids will learn much or be "inspired" to embark on an aviation hobby or career by poor-performing, quickly forgotten gliders made of foam, plastic OR wood. Fortunately, it appears that well-made balsa gliders ... new and vintage ... will be with us for many years to come, if we are diligent enough to look for them.
In homage to a model airplane master craftsman, businessman, historian and mentor named Frank Macy from American Junior Classics ... the last photo in this article shows a prototype folding wing glider Frank made to look like Howard Hughes' H-4 "Spruce Goose". (Unfortunately, like the real version, this glider never went into production.) Thanks to Frank's tireless efforts, a large display of original American Junior aircraft and Jim Walker memorabilia is on exhibit at the Evergreen Aviation Museum in McMinnville, Oregon. Somehow it seems fitting that these legendary "toy" wooden aircraft are on display near the world's largest "real" wooden aircraft, the Spruce Goose. Frank is no longer with us and the sky is a little emptier.
American Junior folding wing Spruce Goose
'  
I hope you enjoyed this brief look at wood RTF gliders. Gathering information on them can be as challenging as finding them in flyable condition. If you have archival information on these or other gliders; have memorable experiences to share; or have wooden RTF aircraft in your own collection, please feel free to leave a message here or contact me.
Photo credit: AJ aircraft historical photos courtesy of Scott Griffith AJC.
Dave Pecota
This e-mail address is being protected from spambots. You need JavaScript enabled to view it
'