Doll woes, and a sigh of relief
Hooray, Prunella has arrived to the country, hopefully I will have her on Tuesday at the latest (unless she gets stuck in customs). As mentioned before, her adoption caused a special feeling of "completeness", and there's really only one of the existing Pullips that I long for now; RIDa. I am not in a hurry to get her, she keeps popping up for sale in different conditions (I have her stock outfit and wig already, so I would be able to get her nude and bald and be happy with that). With that in mind, I find myself spending a bit of time on different BJD sites... My latest "obsession" (as in: I keep going back, secretly hoping for some miracle funds allowing me to purchase the dolls) is a new company, Dollcatch. They're a sister company of CustomHouse, and uses CH bodies for their dolls. Their release offer is half the price off "market price", and an additional head added for free! I want all of their SD ($240!) and MSD ($156!!) sized dolls, they're all gorgeous (first three are SD; next two are MSD):





After having been to the doll meet in Oslo, I've also added several dolls to my wishlist.. and there's no possibility - money wise - of getting any more until May, at the earliest. I know I am spoiled for feeling sad about this, so I will try to not think too much about it. ;)
Lati White status: yesterday marked two months since I placed the order. I posted at their Q&A board about an estimated shipping date, and their reply was "soon". All of the topics at their board are locked, but from titles I sense that I am not the only one becoming increasingly impatient.. I may have to look to Pukis the next time I want a tiny - I got to see some at the meet and they are much cuter irl than most photos suggest. They're cheaper and offer faster shipping as well! Hrmf.
On a totally unrelated note: I am _so_ glad I am not a celebrity... Do you become starstruck, or would you simply nod and continue walking, should you see some "familiar" face, like, let's say: Brad Pitt taking his two girls to a toy store..?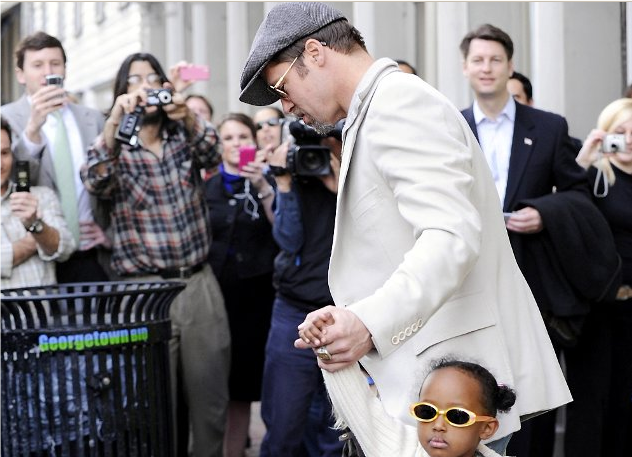 This is Moeeeh's plastic journal, an outlet for her passion for Pullips, urban vinyl and even kawaii stationery.