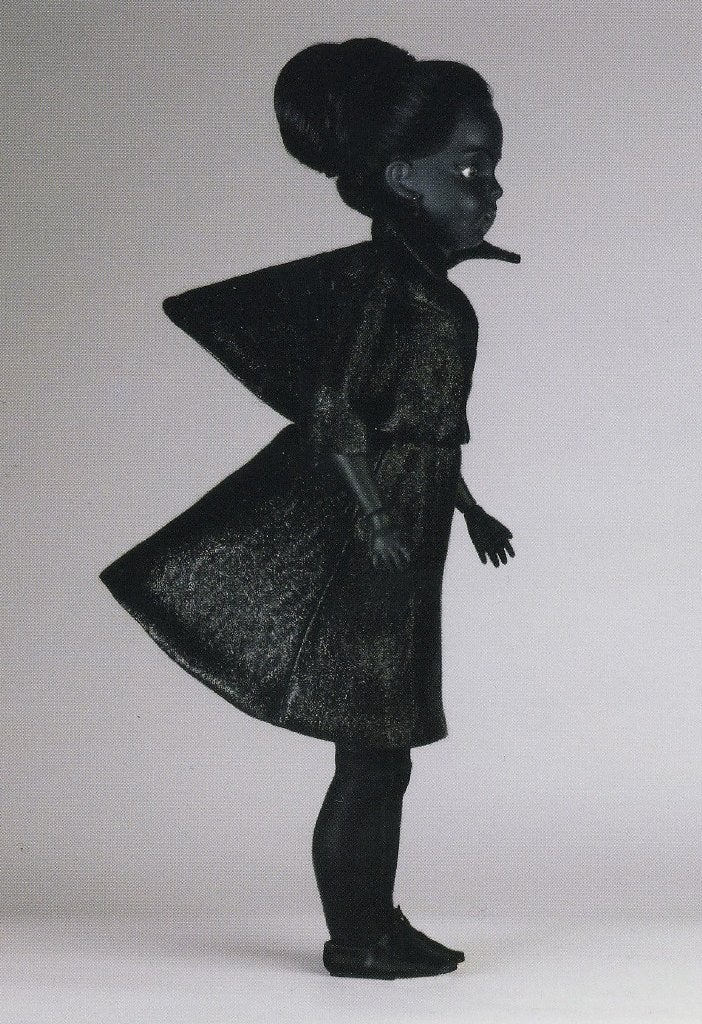 I just found these old images of an exhibition I went to at the Barbican in London in 2008. It sh0wed 55 dolls that are wearing exact replicas of some ofViktor Horsting and Rolf Snoeren (or simply Victor & Rolf)
Creating a single doll's head is a very labor-intensive job; apart from modernized kilns, it hasn't changed much since the 1800s. First, the porcelain "clay" is poured into a mold. After setting, the head is removed to dry before being sanded down to eliminate traces of the mold. It is then fired, after which the doll is ready to be painted.
The process of painting each face can be compared to watercolor painting. Multiple layers are needed to create intense colors and depth in eyebrows and or lips, and the color is fired after each application.
Some colors require a higher temperature than others. The more elaborate make-up can take up to seven or eight firings, each taking about 30 minutes. The last firing gives the doll her name: she is hand-signed with the name of the doll, the name of the collection that featured the look she is wearing (including season), the limited-edition number and the signature of the master doll maker, Mr. B. Terrie.
Each doll is named after the model that wore the look on the catwalk. The dolls are roughly one-third life size. In re-creating the looks for the exhibition, the atelier was challenged to not only scale down the patterns, but also the fabrics. For the Russian Doll collection, for instance, lace has been miniaturized; for the Stars & Stripes collection, the signature print has been recreated in a scaled-down size. Even the shoes, with all their detailing, have been remade from the original leathers and fabrics.
Making just one doll took more than 3 weeks! Victor, Rolf and team - this was an excellent effort!
Tags: Dolls
---