In 1966 Scalextric introduced to its range one of the most famous sports cars ever to grace the world's racing circuits. Ford took the battle to Ferrari at Le Mans in France whilst in the UK Tri-Ang Scalextric, though a year or so behind the real world of racing, took some of its production to Hong Kong in an effort to satisfy the demand of slot racing fans for more cars and to deny those sales to its competitors in the USA and Europe.


The first two Ford GT40 cars released by Scalextric were based upon the 1964 GT40 cars (chassis GT101-107) entered by FAV. Scalextric used white plastic on one model and light blue plastic on the other. Decals, primarily a black bonnet covering, were applied at the factory with racing roundels numbers 12 & 7. To which race car and race these were supposed to mirror, if any, it is hard to say but perhaps the No.12 car was Attwood/Schlesser's GT104 car at Le Man 1964. The No.7 race reference is the mystery car in this instance, as far as my records tell me, but it should always be remembered that Tri-Ang was a toy company, Scalextric was a toy and not an exact model. Scalextric was never beholden to the real world of motor racing and simply had to release cars that kids and Dads would find attractive. Indeed, Scalextric also issued a dark blue GT40 of the same type to the Australian/New Zealand market in 1966 presumably at the specific request of the Australasian distributor's request in mind of New Zealander Chris Amon's efforts in GT107 at Le Mans 1965. The Scalextric reference for this car is C77 for both colour versions.

Despite the poor results of the GT40s at Le Mans in 1964 and 1965, public awareness must have been very high and Tri-Ang recognised this and persevered with producing the Ford GT40 as a solo car and in sets despite the real car never having made any significant step up to the Le Mans podium. 1966 was to change all that and the swinging '60s swung the fortunes of the Ford GT40 around so much that the podium soon became the expected place for any racing driver competing in such a car.
As is often the case with toy makers, by the time something in the real world has hit its peak it may take a toy company a year of development before the finished item comes to market. The 1964 Ford GT40 reached the toy shops in 1966. Scalextric took its eye off the ball for 1966, maybe football was on the TV, but the company saw fit not to releases any cars from the famous 1966 race at Le Mans whilst its cheap, Hong Kong made, versions of the GT40 sold through 1966 and 1967. With the Le Mans 1-2-3 I suspect they sold very well - this was the height of Scalextric mania as well as Beatle-mania and the World Cup.
In 1967, Ford released its next development of the GT40 on to the track with the Mirage. The M10001 to M10003 chassis cars were again replicated by Scalextric but the toy company could not get the product to market until 1969 due to the time it takes to design, engineer, develop and market a product - a frustration that still exists today. So, by 1969 Ford had exhausted the life of the Mirage on track and Tri-Ang was just releasing the Scalextric version to the retail trade. Fortunately, sales were still excellent and the fame of Ford's GT40 and Mirage cars helped carry Scalextric along on the crest of the wave of public interest in motor sport. For those of you old enough to remember Scalextric in the 1960s, you may recall that all Scalextric cars were either red, green, blue or yellow. Remembering that Scalextric is a toy company first, not a model maker, the best way to minimize the cost of tooling up for new mould machines was to produce the resulting racing car in a range of colours. Consequently, most cars were produced in those four colours whether or not they actually raced in those colours in real life. The Scalextric Mirage, reference C15 for all variants, 'suffered' the same fate and was produced in shades of dark green (depending much upon how many measures of plastic dye granules the machine operator decided to tip in to the vat of clear crystal plastic granules!), a very light green, grey, orange, two shades of red and two shades of blue.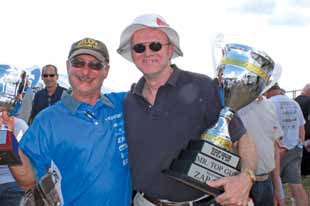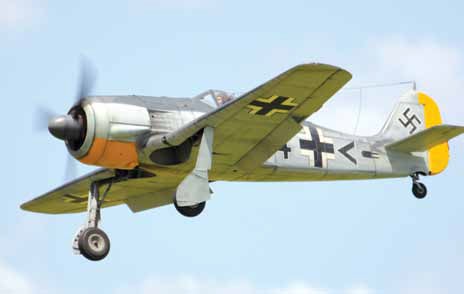 The grey version is quite interesting in that Scalextric saw potential in Russia for sales of Scalextric and a deal was set up for distribution in that country. The first production run was carried out in the UK with the intention of moving production to Russia as things progressed. Scalextric was sold (it is assumed) in Russia, but that was short-lived and a quantity of the Scalextric sets containing the Ford Mirage (along with a Lamborghini Miura) were sold back in to the UK and European market. Quite a speculative move for Tri-Ang during the cold-war period!
During the late '60s Scalextric set up factories in Calais, France and in Madrid, Spain. These factories had their own management teams and they had the freedom to select cars from the world of racing that they considered to be appropriate to their local markets. The Spanish factory also quickly branched out and set up a factory in Spanish-speaking Mexico. In 1968, one of the first Scalextric cars to emerge from the newly set up Spanish factory was a Ford GT40 principally for, of course, the Spanish-speaking markets and shown in the Spanish Scalextric catalogue. However, because the Spanish factory was owned by Scalextric in the UK, it was commonplace during these years to share each factory's output with the other factories' product ranges. Thus, Spanish-made Ford GT40s were offered in the UK catalogue range. As was the tradition, the cars were produced in red, blue, yellow, green and also orange - and in various shades for the same reasons as above - it was not thought important to replicate the colour of a race car exactly. Remember, it was just a toy.
Treating the toy solely as a toy, for evermore, would never last as over the years the customers' expectations grew as rival slot car (the generic name for Scalextric) manufacturers improved the quality and accuracy of the cars and accessories in a bid to grab more market share. The Spanish Scalextric factory successfully improved upon the standard and their Ford GT40, reference C35, was a revelation for the year. The car captured the shape and spirit of the real life car and as a toy car, now almost a model car, was greatly improved in terms of performance over the previous UK offerings. It was, essentially, a 'MK1' Ford GT40 though no reference to real-life cars was attempted at all with a random mix of body colour, racing numerals and Shelby-esque Cobra stripes which were included in the Scalextric box for the excited new owner to apply.
By the 1980s the Ford GT40 and Mirages from both factories were sold-through from factory to distributor and finally to retail shops and homes where they would then be gathering dust since the real world of racing had moved on and other marques were taking the laurels and podiums and hence the attentions of slot car manufacturers and their customers. The fabulous Ford GT40, in any guise, disappeared as a slot racing car for thirty years from the Scalextric range.
Scalextric recognised a growing collector market in the early 2000s. Production had, at the end of the previous decade, been moved to China where it was possible to afford the required increase in quality and detail that was now demanded by the customer. The first car to mark this burgeoning market was the Ford GT40 and in 2002 one specific Ford GT40 was released on to the market. Scalextric references C2403 and C2404 record the release of one of Scalextric's best sellers of all time. The beautiful Gulf livery of Chassis P1075 as successfully raced to wins at Le Mans in 1968 (No9, Rodriguez/Bianchi) and 1969 (No6, Ickx/Oliver) was released, in both liveries, as part of a new range of Scalextric cars with improved performance, better engineering and build quality and much-improved detail. This was a wholly different circumstance to the Scalextric of the 1960s. Scalextric cars had matured into models and marked a step change in Scalextric cars and how they were viewed by the collector and racer. This meant the start of a whole range of liveries which would focus very much on the famous 1966 Le Mans race.
Having released the famous Gulf livery car and seen its sales success, the next step was very obvious - the 1-2-3 at Le Mans '66.. Race Nos.2, 1 and 5, (chassis 1046,1015 and 1016 respectively) were released by Scalextric in 2002, nine years ago, and sold like the proverbial hot cakes and continue to do so. Demand was so great that in 2003 Scalextric decided to release these three cars as part of a special presentation pack to celebrate the famous win. Since that special release, demand has grown for the other 1966 Le Mans cars and Scalextric have released a further six cars from the race including the attractive yellow No8 Whitmore/Gardner car (XGT-1) and silver No7 car of Graham Hill (XGT-2). The other five cars will hopefully follow soon to complete the grid.
Scalextric haven't ignored other notable liveries such as the P1031, P1049 and P1081 cars. Modern cars are also modelled such as the lovely light blue C2920 car driven by Schlesinger/Andruet over recent years. Both MKI and MKII versions are produced by Scalextric and a range of bonnet vents and rear deck details. By no means are all details replicated as that would be unviable not just in financial terms but also in accuracy as cars often changed shape and specification from race to race. Special car liveries are also produced for commercial purposes which may or may not reflect real car liveries. Plain white cars are also produced and are very popular with enthusiasts who re-create an historic livery or their own fictitious livery.


Scalextric cars have improved in quality in leaps and bounds over the past half-century since Mr Francis invented Scalextric. It is a household name. If you know anything about motor racing at all, you'll most likely be aware of Ford's great triumphs at Le Mans and you will probably have raced on a Scalextric set at some time.
SlotCarMAG came about as the result of a post on www.slotforum.com by Wayne Tooke in February 2011. In his post, Wayne wondered why nobody in the U.K. was producing a general slot car magazine. Amongst the large number of replies from slot car racers pointing out how difficult it would be to do, Wayne received a response from Marc Abbott – an experienced ("don't say veteran") racer with a great deal of expertise in layout, design and printing - which described how it could be done, and at that moment SlotCarMAG was born. As they discussed the format, Ric Woods, a former music writer and long-time racing adversary of Marc's, went on record as saying that in order to be successful, any new magazine needs to be properly edited and proof-read. The others somehow took this as a job application, and SlotCarMAG had its editor!
From the first issue, the team have endeavoured to produce a magazine which not only looks great but also covers the myriad aspects of the hobby in an entertaining and informative manner. The concept of a 'paper' magazine seems to go against the modern technological flow, but has been welcomed with open arms by many enthusiasts – even to the point where it did exceptionally well in the SlotForum poll of new innovations for 2011! Given that a ten-year-old computer will struggle to give any service at all, it would appear that there is a lot of life left in the 'future proof' format of old-fashioned paper, and magazines which can build into an easily-accessible reference library for years to come. A magazine is only as good as its writers, and the SlotCarMAG team are quick to acknowledge how fortunate they are to receive high-quality contributions from slot racers and enthusiasts from around the world; they are also extremely grateful for the support they have received from SlotForum.
The magazine is published bi-monthly, and is available in three ways. A limited number of paper copies are available from the UK's largest dedicated slot racing shop, Pendle Slot Racing (though these tend to sell out quite quickly), or alternatively paper copies can be purchased online from the self-publishers www.lulu.com. For those who really can't bear to be parted from a screen, downloadable PDFs are available from the magazine's own website, www.slotcarmag.co.uk.
Tags: Slot Cars
---