Nerf products have been a back garden favourite for some 40-odd years, but did you ever wonder how the idea for foam-firing guns and spongy basketballs came about?
Nerf inventor Reyn Guyer was on a high having invented the famous Twister and in 1968, he launched Winsor Concepts to develop ideas for new products in the toy/gaming world. Among these was a caveman-themed game, which featured foam "rocks". While working on the game, which never made it to the shelves, the designers started idly bouncing one of the rocks over a net, realised this was more fun than the original idea.
Twister-makers Milton Bradley didn't necessarily agree and passed up the chance to launch Nerf products, so Guyer took them to Parker Brothers who liked the idea of a ball that could be played with indoors without destroying the house, but were less keen on the games, so decided to sell just the ball under the slogan "The World's First Indoor Ball."
By not smashing the china, the ball became a smash hit and Parker Brothers broadened out the range to include the games Guyer had originally come up with, plus the US' favourite Nerf product, the Nerf football. Making this was actually tricky as it had to be cast in a mould, although this did help give it more play value as it gave it the same behaviour as a regular football when tossed or kicked.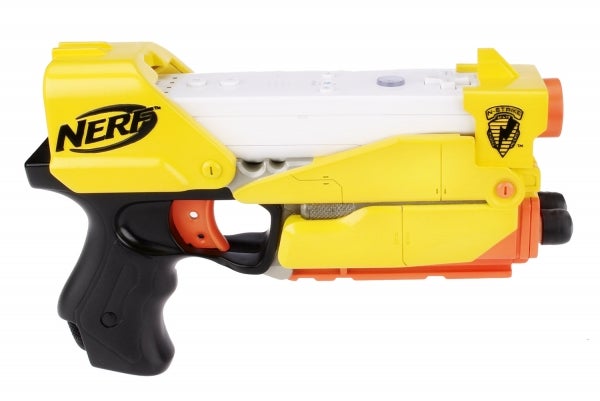 Many more Nerf products followed, not all successfully. These included Nerf Pool, Nerf Ping Pong and even Nerful figures designed to look like little Nerf people. More successful however, were the Nerf weapons that first appeared in 1989 with the Blast-A-Ball; miniature cannons that fired small foam balls. This line really took off, however, with the Nerf Bow and Arrow, which was swiftly followed by a dizzying number of guns, cannons and similar weapons. By the nineties, Nerf weapons fired missiles, balls, darts and more. Firepower also increased, with the likes of the Nerf Stampede ECS capable of shooting three darts per second!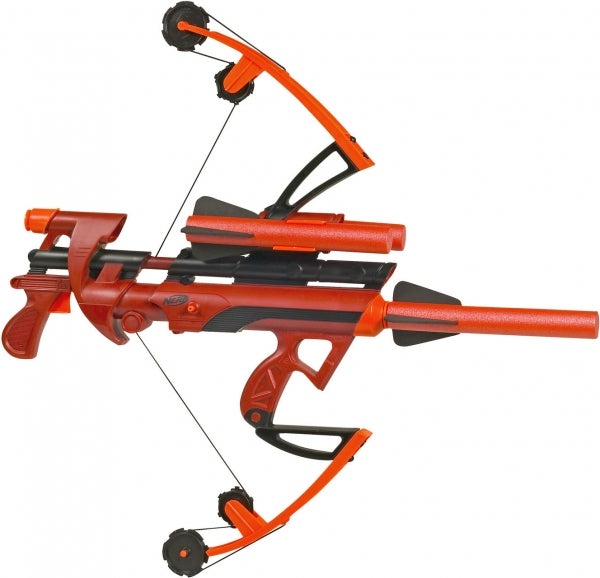 Nerf itself was acquired in 1987 by Tonka when they bought out Kenner Parker Toys, parent company of Parker Brothers. Then in 1991, Hasbro bought Tonka, getting Nerf as part of the deal. Nerf is certainly big business for them, since annual revenue for 2010 was given as $150 million!
Oh, and if you were wondering about the name, that just came from the foam used to cover off-road vehicle roll-bars and does not (as legend would have it) stand for Non-Expanding Recreational Foam!
Tags: Games and Puzzles
---