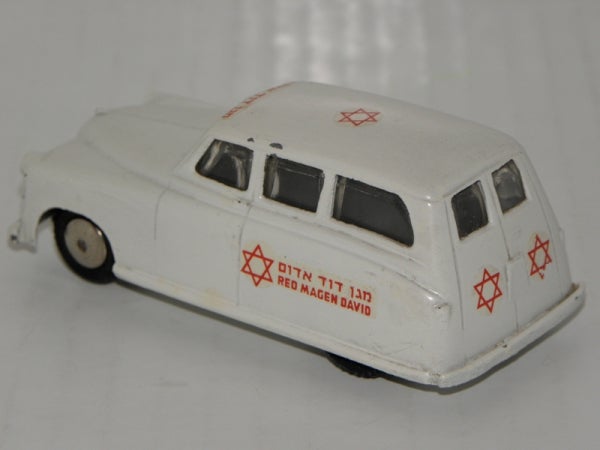 Standard Vanguard break ambulance: about 4-inch long; wheel rims in zinc alloy with chrome steel or zinc alloy painted white; a zinc alloy chassis frame with hebrew inscription (I guess it says Gamda) and "Made in Israel".
The original mould provenance is from the River Series (Great Britain). The company changed its name to Morestone (from Morris and Stone, the names of the two partners). The River Series models are rare. With a limited distribution, these quickly disappeared from toy stores. A large number of molds from this manufacturer ended up in Israel (the Ford Prefect and the Buick to name just two.) The Standard estate was modified into an ambulance. The miniature work is not very
detailed. Gamda outfitted it with windows and decals, but that was all.
I have always found this model rather intriguing, due to its exotic aspect. In the 1970's, finding models which came from afar, with unfamiliar decorations, inspired us to hunt ever harder for such toys. Actually it took me many years before I found my first one of these. I found my second one from Paolo Rampini, a great collector of rare pieces. One model has the colors "Red Magen David". The decals are red, each with the text in both Hebrew and in English. The other model has the colors of the "Hadassah Medical Organization Jerusalem". The symmetrical decal on the right side is in Hebrew. I cannot tell which model is the rarest! But I am terribly proud to own these models from a country which produced fine models through this company. The local touches add great interest in my view.
Isabelle and Vincent Espinasse. Autojaune.fr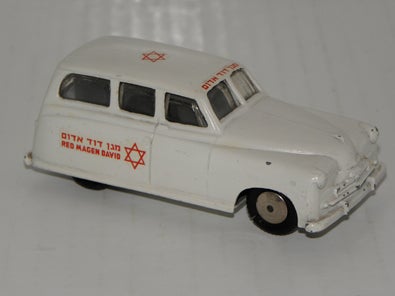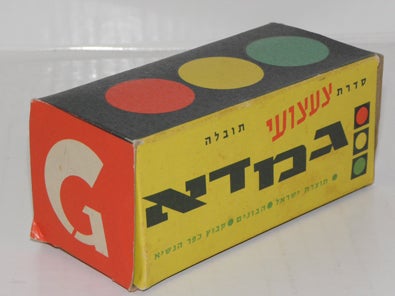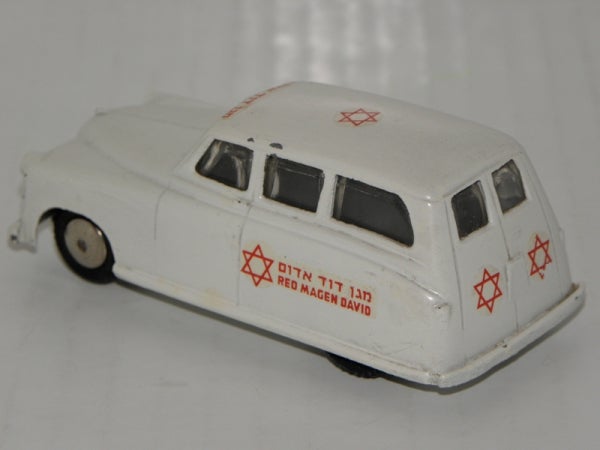 Tags:
---